Princesses Beatrice & Eugenie Grew up with a 'Stability' That Prince William & Harry Never Had
Princess Beatrice and Eugenie grew up with their parents, while the opposite was the case for Prince William and Harry who lost their mother at a very young age.
Unlike their cousins, Williams and Harry, Princess Beatrice and Eugenie had the benefit of a harmonious relationship between their parents.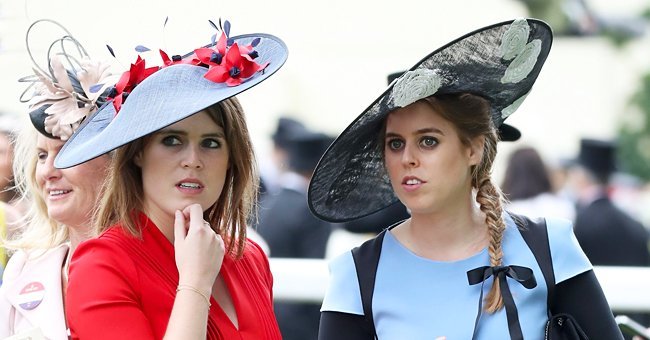 Although the parents of the sisters, Prince Andrew, and Sarah Ferguson got divorced in 1996, they have remained good friends ever since, enabling their two daughters to have a secure upbringing.   
Things turned out differently for Prince William and Harry, who like their cousins, experienced a breakup between their parents while they were younger.   
Hopes of reconciliation between the parents of the Princes, Princess Diana, and Prince Charles, so came to an unfortunate end as Princess Diana died from injuries she sustained in a car accident on 31st of August 1997.    
Prince William was 15, and Prince Harry was 12-years old when their mother passed away. Charles single-handedly brought up the boys after the demise of their mother.  
Unlike Williams and Harry, Beatrice and Eugenie enjoyed the presence of both their parents, although they were separated, Prince Andrew and Sarah Ferguson made sure their daughters grew up with love from both of them.  
The sisters soon grew very fond of each other as they matured, making a lot of public appearances together. Their bond intensified over time and even became a topic of discussion for the Queen's granddaughters on some occasions.   
Although they have an age difference of 19 months, the sisters have proven that their age is no barrier to their bond. They seem to have learned something really important from their parents. 
The sisters, now best friends, have grown to become accomplished business women.  With Beatrice been a business consultant and a philanthropist, she performs public engagements full-time, like the Duke and Duchess of Cambridge. She uses her Bachelors of Arts degree in History from Goldsmiths to work in finance and to consult.   
Eugenie like her elder sister has gone beyond the privileges she receives from her parents and her entitlement as 'Royalty' to acquire a career of her own.   
She has built a career in the art world with the backing of her father. With her English literature degree from Newcastle University, she was able to work for an online auction firm before becoming a director at the London art gallery.  
The sisters have used their wealth to support their families in the little ways they can.