Girl Presents Stepdad with a Frame Full of His Inspirational Notes (Video)
On Father's Day, Sophia Wilcox gifted his stepfather a framed picture of the two of them surrounded by all the uplifting notes he left her when she was growing up.
When Sophia was in middle school, her stepdad Brian Sandusky would leave a note on her door consistently to inspire her.
"He was so shocked when I gave it to him because he hadn't known that I kept all the notes."
In the midnight hour, she cried more more more🖤 pic.twitter.com/8y0jdmxCVr

— soph (@Sophia_Kallie) February 5, 2017
Recently, the Maryland college student decided to film the moment when he opened the heartfelt gift and posted it on Twitter.
In the heartwarming video, Brian, who immediately broke down in tears, can be heard whispering: 
"These are all your notes." 
To which Sophia responded:
"Yeah, I kept them all."
Step dad was admitted to the ER on Sunday &we dont know if he will be out in time for graduation tomorrow...so I did a lil thing(he cried😭❤) pic.twitter.com/5rO9330RNh

— soph (@Sophia_Kallie) May 30, 2017
Brian covers his mouth in disbelief while she tells him: "Happy Father's Day!"
The clip quickly went viral, with more than six million views. It amassed over 113,000 retweets and over 601,000 likes. A lot of netizens also added their thoughts via comments.
One Twitter user wrote: "What you did was super dope. Stepfather's don't get the credit they deserve. While it seems like something small. Those notes mean the world and to know you saved them mean even more."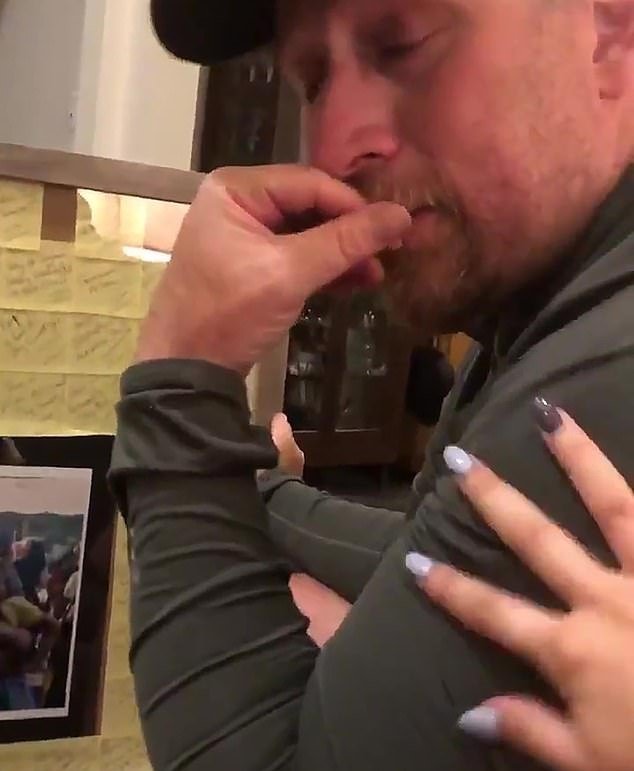 "I never get emotional but, congratulations, you've hit that spot. I got emotional," added another.
"I don't know if I'm crying harder at the fact that he wrote you all of those notes or at the fact that you kept them all," another user commented.
Someone else wrote: "This reminds me of the Extreme Cheapskate episode where the chick confiscates certain items from family members and then gifts it to them on Christmas lmao BUT this is still really cute."
during middle school, my stepdad used to leave me a note on my door each day to inspire me. well, I kept those notes & It's been 6 years since then. today I gave him those notes back🥰 #HappyFathersDay pic.twitter.com/ftT3sjQEH5

— soph (@Sophia_Kallie) June 17, 2019
In an interview with The Press Association, Sophia said:
"He was so shocked when I gave it to him because he hadn't known that I kept all the notes. He told me later that he was beyond moved."
Sophia added that Brian has been in her life for about a decade now and that he's very supportive.