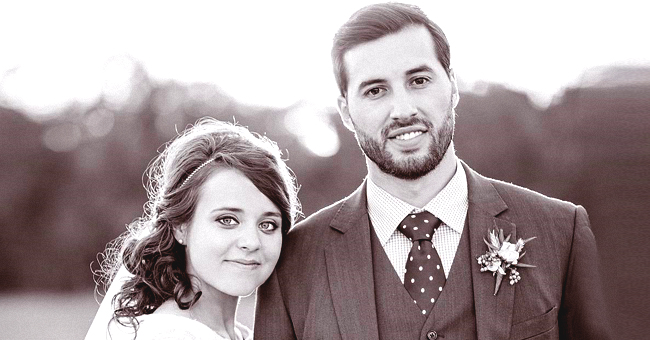 instagram.com/jeremy_vuolo
Jeremy Vuolo Reportedly Dated Another Girl before Marrying Jinger Duggar of 'Counting On'
Fans of the reality show, "Counting On" were surprised to learn that one of the stars of the series, Jeremy Vuolo was involved with a girl before marrying Jinger Duggar.
The Duggars are well known for frowning upon any form of physical touching when courting. This rule is one of the many the family holds dear when it comes to their beliefs and purity lifestyle.
With fans knowing that even the simplest things such as kissing before marriage is forbidden in the family, it was somewhat of a shock to learn that Jeremy had indeed done most of these in a previous relationship he had in college.
During an AMA session on Reddit, an anonymous verified user who claimed that her cousin went to college with the star revealed some details about the life Jeremy lived during his college days.
The anonymous user who was confirmed to be legit by the online platform's (reddit) admins confirmed most fans beliefs that Jeremy had been involved with other girls before he joined the Duggar clan.
According to the anonymous person, her cousin revealed that Jeremy wasn't a jerk although he was part of the football team. He was somewhat sweet, and yes, he drank while in school. She also confirmed that he had a girlfriend which he cherished very much back in the day. Although the user confirmed that he and his girl didn't ever seemt o get intimate, they showed lots of PDA and also were involved in every other thing.
From everything said, the reality star seems to have been a normal college kid. Yes, the star allegedly partied with his mates, but he was a somewhat decent kid. The cousin also revealed that back then, Jeremy wasn't as "pretentious" as he is known to be since joining the show, "Counting On."
His girlfriend was also revealed to be a shy "doormat" girl who was soft-spoken, and they seemed to complement each other well. One of the juicy details that were revealed about the star was however that he was once picked up by the cops, but luckily no charges were filed against him. His wife, Jinger Duggar, however, was brought up in a different lifestyle.
Jinger's background suggests that she can't be affectionate with a guy until she is married to him. But since meeting and marrying Jeremy, Jinger seems to be breaking some of the family traditions she grew up with.
Although this information seems to be new, most people weren't surprised by what they learnt about the "Counting On" star. Some fans of the show have in the past mentioned that they think Jeremy married Jinger not because he loves her, but because he thinks the union will make him famous after a failed football career.
The couple met through a family member in a church setting, and according to Jinger, she was initially drawn to Jeremy because of his love for God.
During a session on "Jeremy and Audrey Roloff's podcast Behind the Scenes" Jinger stated that it was after spending time with him during a missions trip that she fully saw that he was what she had always prayed for in a husband.
Jinger also confessed that initially, she had feared that Jeremy wasn't that into her and she didn't know that he admired her the way she did him.
"I knew he was an awesome guy, but I [thought] he would never be interested in me," she said in the Behind the Scenes podcast.
Although married for years now with kids, Jeremy once confessed through his podcast that he had struggled with purity in his relationship with his wife. The reality star admitted that he struggled with shutting down impure thoughts and even informed his wife so they could pray about it together.
Just like every other relationship, the couple who just welcomed a baby girl is taking it one step at a time.
Please fill in your e-mail so we can share with you our top stories!