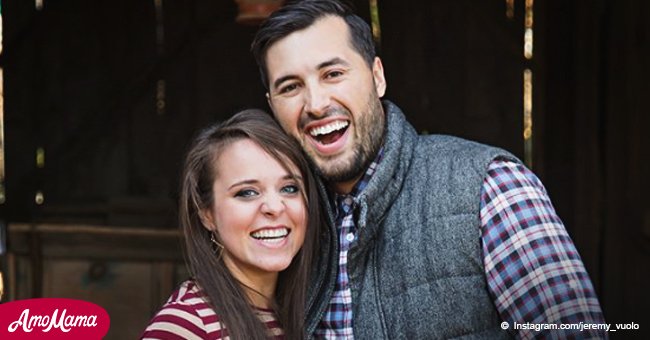 Jinger Duggar's husband Jeremy Vuolo shares news about their alleged future move
The Duggar family along with Jeremy were thrilled when he received a letter from the Master of Divinity Program, at the Master's Seminary, spearheaded by John MacArthur, and it looks like the couple would have to make a trip down to California.
AmoMama shares exclusive details with you on the possible moving of Jinger Duggar who is a few months pregnant and her husband Jeremy who just got accepted into the Master's Seminary, as seen on his Instagram page.
Jinger Duggar might have to move away from the Duggar family, as she has to accompany her husband, and while she is pregnant, staying away from her baby's father might not be convenient.
Still, under strict consideration by the couple, Jeremy who has always wanted to begin his pastoral and theological studies, shared a mind blowing news with the public recently.
He took to his Instagram page and shared a lovely picture of a letter, which showed that he had been accepted into the Master of Divinity Program.
His excitement got the better part of him, as he thanked the man in charge of the Divinity Program, known as John MacArthur.
He was super excited, and happy to be finally going into his pastoral studies and his wife and family could not have been more proud of him.
John MacArthur is the President in charge of the seminary which is located in California, and this could only mean one thing for Jinger Duggar and her husband, Jeremy.
The program was to run for four years, and that is more than enough time for Ginger to give birth to her baby girl.
This sudden acceptance of Jeremy into the Master's Seminary could very well mean that the couple would be moving to California soon enough.
However, the program allows for an online taking of courses for one year to enable students to take their time to settle down close to the campus areas.
There are also other possibilities for the couple if they chose not to move away from home all the way to Los Angeles.
There is a known site for the program located in Dallas, which is about 6 hours drive from where the couple lives presently.
If Jinger and Jeremy decide not to move to Los Angeles, they could as well settle down in Dallas, ahead of the arrival of their baby girl.
Either way, the couple are yet to announce what their stand would be on the current speculations of them moving, and no announcements have been made yet.
While everyone is happy for Jeremy, the public is expectant of the sweet baby girl that would be born in July.
Please fill in your e-mail so we can share with you our top stories!