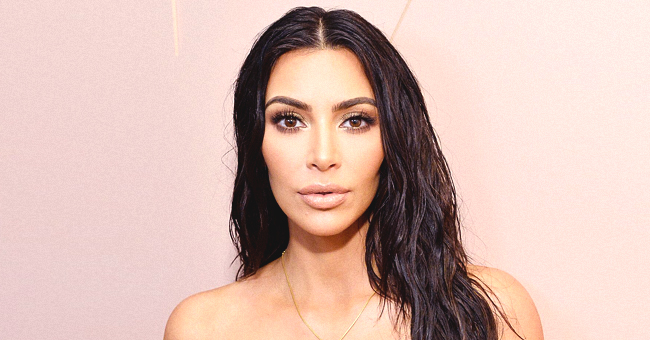 Getty images
Kim Kardashian Gives a First Look at Her New Shapewear and Lingerie Brand, Kimono
The reality TV star launched yet another project for her expanding personal brand, which now includes a shapewear line with an already controversial name, turning to social media to deliver the good news.
38-year-old "Keeping Up with the Kardashians" star Kim Kardashian thrilled her millions of loyal social media followers with the news of the creation of "Kimono," a shapewear and lingerie brand she had been secretly working on for some time.
The mother-of-four took to her personal Instagram account to announce the launch of the brand and to invite the public to check out the recently created "Kimono" official account, which in just 24 hours was followed by more than 100.000 people.
"Finally I can share with you guys this project that I have been developing for the last year. I've been passionate about this for 15 years," the fashion entrepreneur started her caption to the post.
"I would always cut up my shapewear to make my own styles, and there have also been so many times I couldn't find a shapeware color that blended with my skin tone so we needed a solution for all of this," Kardashian shared.
For better or worse, Kardashian's body type has been of great influence for contemporary beauty standards, even if not everybody agrees with it, so it makes sense, businesswise, to try to capitalize on this phenomenon by creating an affordable "solution" for women who want to look more like her.
Unsurprisingly, Kardashian used her own image to promote the new brand, posing in a neutral toned bodysuit surrounded by models of different skin colors and shapes in the Instagram slideshow.
While Kardashian and her sisters have been criticized by some people for allegedly promoting unrealistic and even unhealthy beauty standards, "Kimono" presents itself as an inclusive brand that contemplates bodily diversity.
Despite her attempt to appeal to a wide range of people, Kardashian's choice of a name for her recent project wasn't well received by everybody, as some people found it disrespectful toward Japanese ancient culture.
Obviously, Kardashian was playing with the similarities between her name and the centuries-old iconic Japanese garment when she thought of a name for her new brand, but it has come off as insensitive, with people accusing her of cultural appropriation.
"Appropriating the name of an ancient Japanese garment with an array of sacred associations for your butt 'n' belly flattening brand is just really...something," Japanese-American Jeff Yang tweeted in response to the launch.
"Kim Kardashian really trademarked the word kimono. So she owns a whole word that comes from Japanese culture to describe a specific garment and she just...did that," another Twitter user complained.
"One is KIMONO. One is Kim shamelessly selling a line of shapewear. Which y'all don't need," Tamlyn Tomita, also of Asian heritage, heavily criticized Kardashian, posting an image of the socialite wearing her bodysuit side to side to the image of two Japanese women wearing actual kimonos.
Despite the outrage, the Los Angeles Time reported that the word "kimono" has been trademarked in the US in at least two previous occasions, once for software and once for "sheaths for pens."
Please fill in your e-mail so we can share with you our top stories!