Kim Kardashian Sits Atop Her $30,000 Bathroom Sink in a Newsprint Skirt
Kim Kardashian took to Instagram and posted a photo of herself sitting atop her bathroom sink dressed in a unique newspaper-print skirt. The reality star shared a bold snapshot of herself flaunting more than just her unconventional outfit.
The "Keeping Up With The Kardashians" star looked stunning in the skirt that sported thigh-high slit and a white top. She matched her outfit with a pair of heels.
The dress allowed Kardashian to flaunt her toned legs and a trim figure, which her followers on social media absolutely adored.
The post, which she captioned, "Extra extra," has so far received over 2 million likes and more than hundreds of comments.
Popular Instagram influencer, Melissa Alcantara, was also one of the people to comment on Kardashian's post.
She wrote, "My favorite hair," and added a heart emoji. Replying to her comment, another user wrote, "[Love] that skirt. I want!"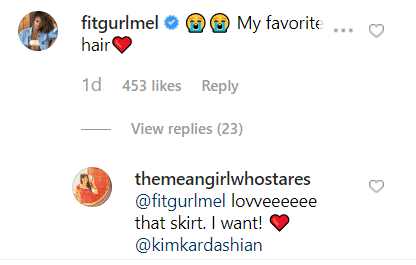 Similarly, model Nichole Williams joked by commenting, "I'd read it!"

Kardashian's photo in her newspaper-print skirt came after she previously rocked the dress during the "Wardrobe.NYC" launch party at Los Angeles.
A couple of months ago, Kardashian's unique bathroom sink first got popular after she showed it off in a series of Instagram stories that are now unavailable.
Her sinks have faucets but there are no basins visible. The videos left fans a bit confused as to where all the water goes.
She revealed that the design of the sink was conceptualized by her husband Kanye West, and the couple's interior designer, Axel Vervoordt, along with the support of architect Claudio Silvestrin.
Later, People reported that the construction of her sink may cost around $30,000. 
Speaking to the media outlet, Tamara Day, host of HGTV's "Bargain Mansions," explained that Kardashian "it's a tricky balance getting the slope just right without severe angles, so the water stays in one place."
She argued that Kardashian might have had to hire one of the best stone fabricators to accomplish this task with perfection.