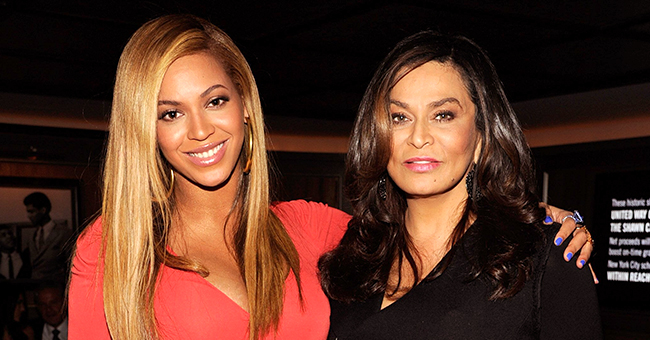 Getty images
Take a Look at Beyoncé's Waist-Length Natural Hair as 'Annoying' Mom Tina Trims It
Beyoncé's mom Tina Lawson has fans in awe as she shows off the singer's long natural locks in a new video. Meanwhile, Beyoncé cannot get over Tina's "annoying" gesture.
The famous mother-daughter duo just proved that even when you're a global superstar and one of the richest self-made women in America, your parents can still embarrass you.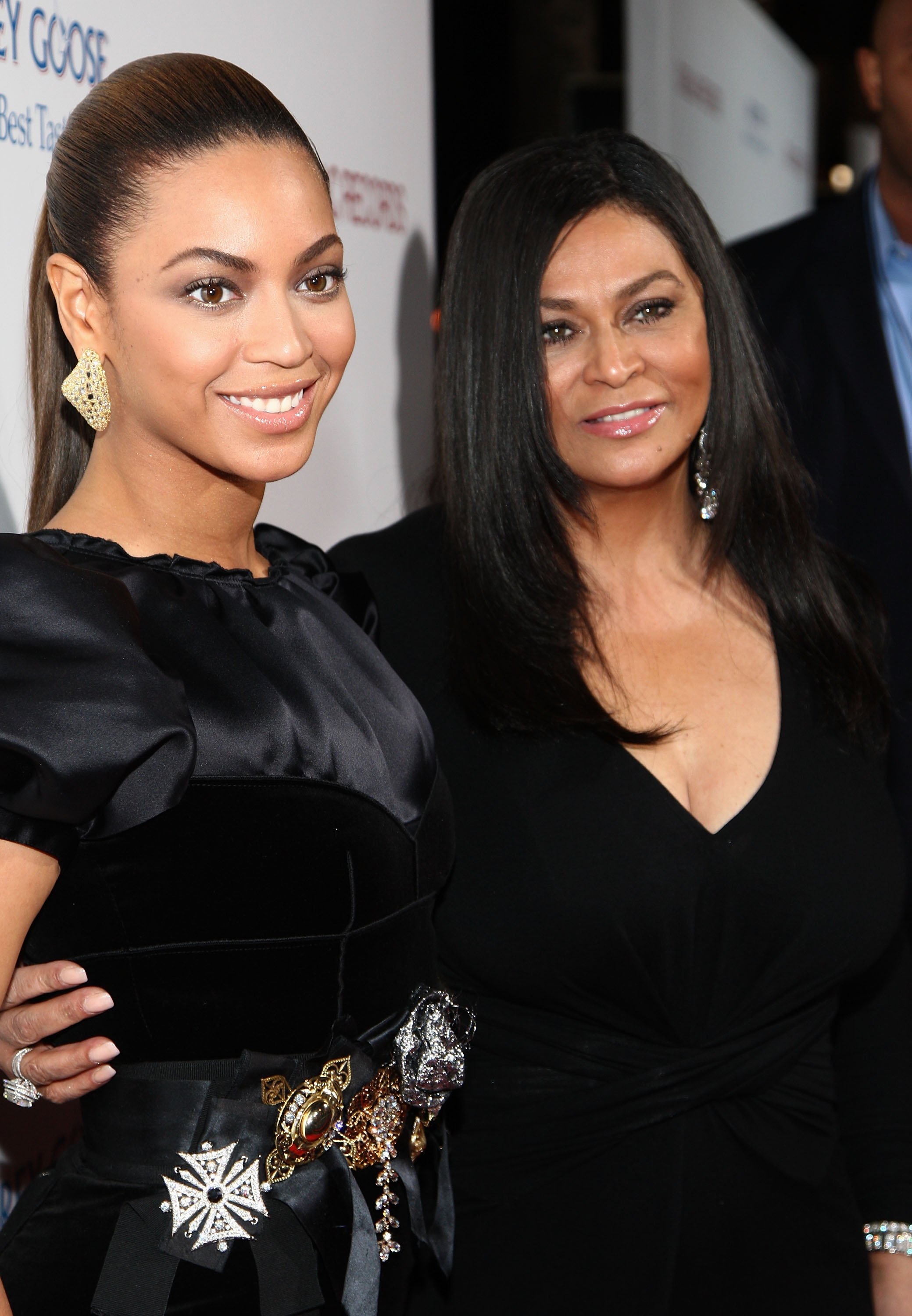 Beyoncé & Tina Lawson at the premiere of "Cadillac Records" in Hollywood on Nov. 24, 2008. | Photo: Getty Images.
In a video posted to Instagram some hours ago, Tina, 65, is seen combing through Beyoncé's brunette, blonde-highlighted hair that reaches down to her waist.
Some folks made a fuss when Neal shared a picture of Beyoncé rocking blonde curls and called it her natural hair.
"Au naturel, Au naturel," Tina says in a deep voice.
This prompts an irritated reaction from Beyoncé, who does not face the camera throughout the video:
"Mama that's really annoying. I mean very annoying."
But Tina doesn't give it up and soon reveals why she's been chanting the French expression. "Au naturel, as Neal would say," Tina added with a laugh before Beyoncé cut her off, saying "Mama!"
The "Neal" Tina refers to is Neal Farinah, the celebrity hairstylist who has been working with Beyoncé for a long time now.
In her caption, the mom confirms: "I was trimming my baby's hair today, and I am mocking Neal! Getting on her nerves! Being really annoying."
The video had fans laughing over Beyoncé's adorable relationship with her mom and the fact that a multimillionaire still has her mom combing her hair, but for the most part, it was the singer's long mane that left everyone in awe.
"Beys hair is long like her money, lol," gushed one Instagram user. "LENGTH BABY! LENGTH!!!!"
"WOWWWWWWWWWWW," another impressed fan wrote. "Come through inchessssssssss! When you wear wigs/weave because you WANT to, not because you HAVE to!"
A third fan quipped:
"Her hair is equivalent to all the edges she's snatched from us over the years."
The "Lemonade" singer's hair has always been a buzz topic among fans and non-fans alike. Beyonce is one of the celebrities who love to switch things up in the hair department, and many have often wondered what her natural hair looks like.
Last July, some folks made a fuss when Neal shared a picture of Beyoncé rocking blonde curls and called it her natural hair. Many claimed it was fake at the time, but with Mama Tina's latest video, they're probably having a rethink.
Please fill in your e-mail so we can share with you our top stories!