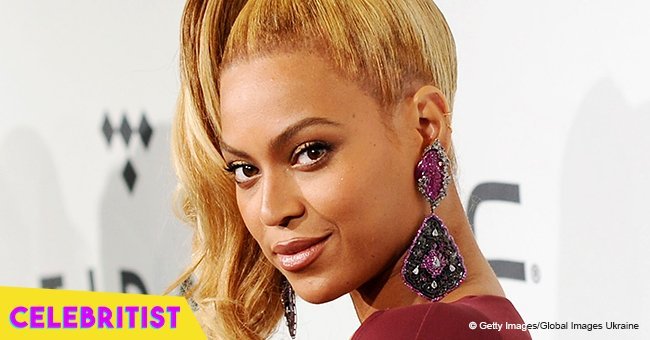 Beyoncé sparks criticism after flaunting 'natural hair' in recent picture
During a pit stop during the "On the Run II" tour, Beyonce's hairstylist revealed that she has chosen to embrace her natural beauty by flaunting her natural curly hair.
The hairstylist, Neal Farinah, took to Instagram to show Queen Bey sporting her natural curly hair, which sent social media buzzing with positive comments about her confidence.
While some fans were quick to praise the beautiful songstress for taking care of her 3C coils, other people think it's a complete lie. There were some fans who made sure to point out some differences in her hair, calling it fake on Twitter.
Her recent photo comes after she and her husband made waves online for taking a quick photoshoot prior to one of their tour stops. Dressed in a gorgeous orange dress, Beyonce posed beside her husband Jay-Z in an empty stadium. Beside her, Jay looked dapper in a baseball-themed tee, and a pair of khaki pants. On his feet, he accessorized with white and black sneakers that complemented his outfit. He also accessorized his look with a black baseball cap, and a pair of black retro sunglasses.
The couple decided to have a photoshoot while at an empty stadium, presumably during one of their shows. While the couple has yet to share photos of themselves, their photographer Raven Varona made sure to share some snaps to their eager fans.
The Carters kicked off their second world tour together last June, starting off with Cardiff in the UK. When they hit London for their show, they released a joint album, much to the surprise of their fans. After they finish the European leg of their tour, they head to Asia and Australia prior to heading back to the United States.
"On The Run II" is set to continue all the way til October, ending in Seattle on October 4, 2018.
Please fill in your e-mail so we can share with you our top stories!