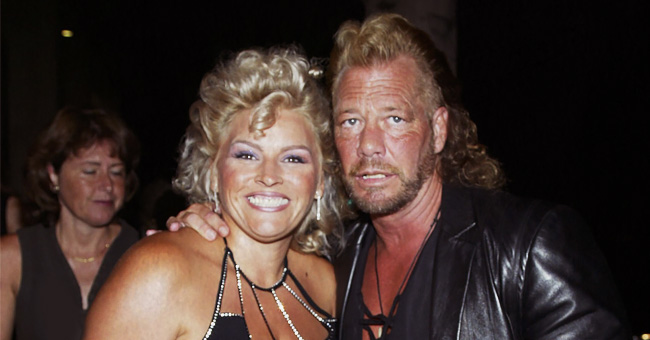 Getty Images
Here Are Some Sweet Loving Things Duane Chapman Has Said about His Late Wife Beth

Duane Chapman said some wonderful things about his late wife, Beth who died from stage 2 throat cancer.
Duane Lee Chapman, known as "Dog The Bounty Hunter" is an American TV star, a former bail bondsman and a bounty hunter. In 2003 he received a national award for successfully capturing the American rapist, Andrew Luster in Mexico.
Chapman was interviewed for an episode in the truTV television series "Dominick Dunne's Power, Privilege, and Justice" in August 2003. He quickly became famous as news about his heroic act spread around America.
The actor has had series of marriages and divorces over the years. As one marriage ended, Chapman ventured into another, marrying a total of 5 women, with 12 children.
Amongst all the women Chapman was involved with, Alice "Beth" Elizabeth Smith, was the fifth and the last woman the actor married.
Before their marriage on the 20th of May 2006 in Hawaii, the couple had an on-and-off relationship. After their marriage, the couple had two children together, Bonnie Joanne Chapman and Garry Chapman.
The couple was however troubled as Beth was diagnosed with throat cancer in 2013; she went through a surgical procedure to get rid of the tumor.
While she was admitted to the hospital recently, in a medically induced coma, Chapman encourages himself as he shared a picture of Beth's nails stating how she admires her nails and by so doing, he proved to fans how much attention he pays to the little details of his wife.
Also, on Mother's day, Chapman appreciated his son, Leland Chapman and his wife, Jamie Pilar Chapman for coming around to spend time with Beth. Chapman said,
"@garrychapman and @bonniejoc and @cecilybeezee you kids never let dad down we love you guys wishes you'd have been here. Mom did great."
Chapman stated how strongly Beth has been fighting and asked fans to pray for her speedy recovery. Chapman said:
"She's fighting this, she's tough. You'll see on the show how tough she is. I just want all our fans to say prayers. She's fighting this, and I know she's going to win."
The bounty hunter took time to openly appreciate his wife, Beth. He mentioned how lucky he was to be her husband. He said,
"Thank you for being the mother to all our children @mrsdog4real I'm a very lucky man."
Sadly, she never fully recovered from the tumour. Beth died of stage 2 cancer on Wednesday, the 26th of June 2019.
"It's 5:32 in Hawaii, this is the time she would wake up to go hike Koko Head mountain. Only today, she hiked the stairway to heaven. We all love you, Beth. See you on the other side".
Chapman said his final farewell to his wife as he recalled the emotional moments he shared with her.
Please fill in your e-mail so we can share with you our top stories!