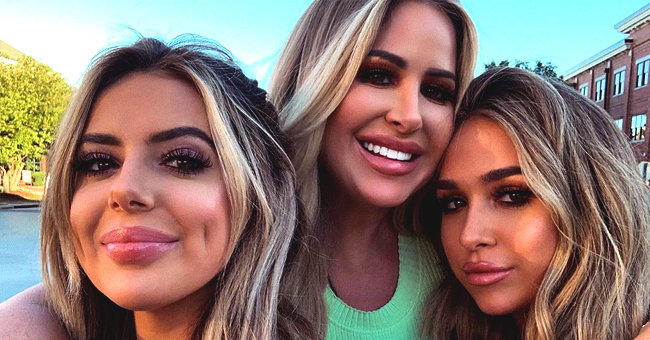 instagram.com/kimzolciakbiermann
Kim Zolciak Poses with Her Lookalike Daughters Brielle and Ariana (Photo)
Reality star Kim Zolciak-Biermann and her two daughters flaunt their wonderful smiles in a selfie and the resemblance the daughters have with their mother is amazing.
Kim recently posted a selfie with her beautiful daughters, Brielle Biermann and Ariana Biermann, on her Instagram account. They all look like they are triplets at first glance!
The former Real Housewives of Atlanta star, 40, captioned the picture writing "My Heart" with a red heart emoji. Her legally adopted daughters were quick to return their love in the comments.
The 22-year-old Brielle wrote, "Love you angel" in her comment, whereas the 17-year-old Ariana went with "I love u bff."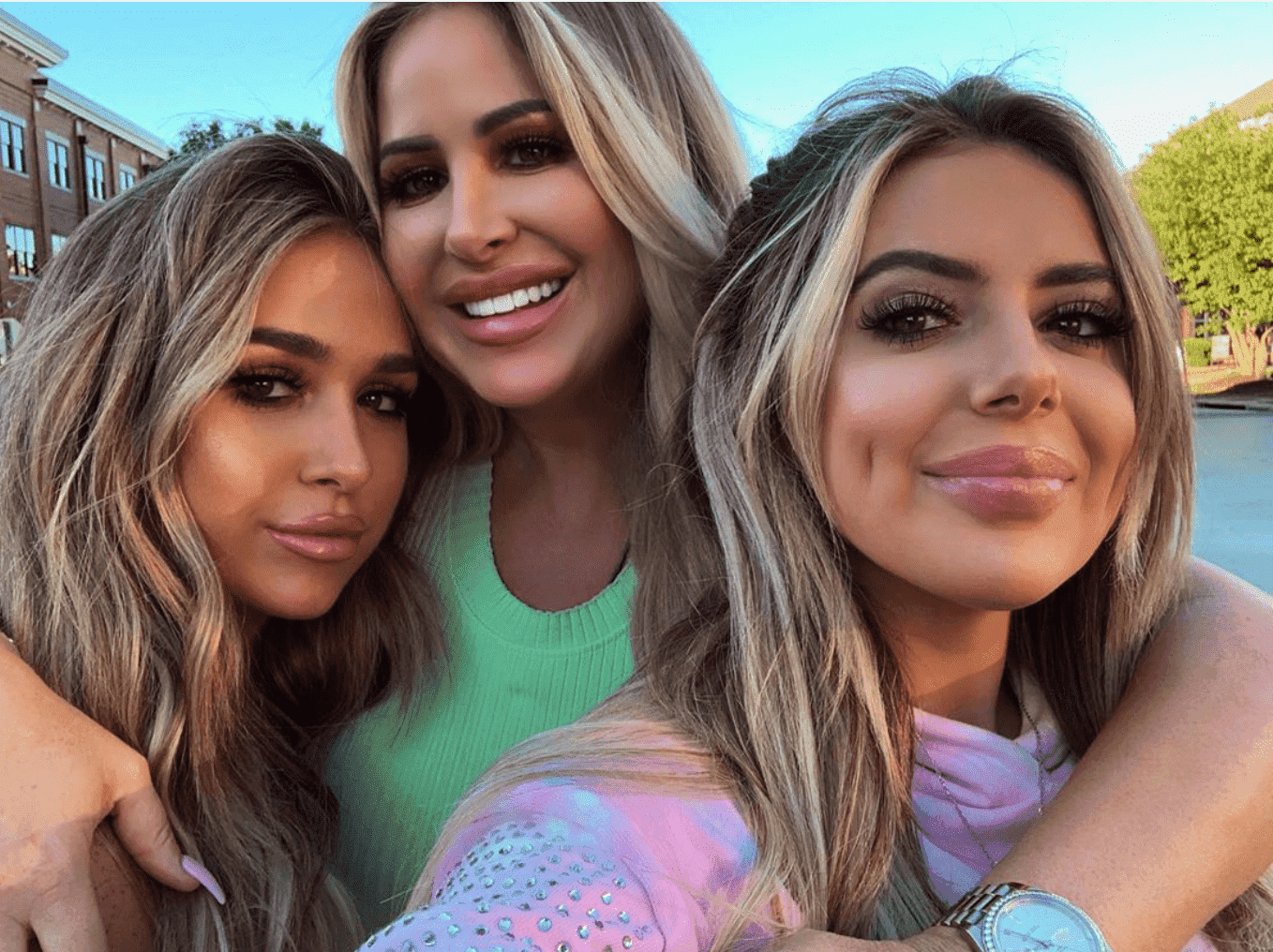 Kim Zolciak-Biermann with her daughters, Brielle Biermann and Ariana Biermann. | Source: Instagram/kimzolciakbiermann
The picture featured Ariana on the left, Kim taking center frame and Brielle on the right. Even their long, blond hair and makeup look identical!
Evidently, Kim and her daughters could easily pass as sisters.
Many fans commented on the enhanced features of the trio. One fan commented, "The three of you should be a commercial for botox."

Fan comment on Kim Zolciak-Biermann's post. | Source: Instagram/kimzolciakbiermann
Kim is not shaken by any naysayers on the internet. She mentioned in an interview with PEOPLE that she's been doing botox for a long time and doesn't see anything wrong with it.
She also went on to mention that she won't let her daughters "do anything until they're 18," which was a problem for Brielle. The reality star also shared that she took Brielle to the best when she wanted her lips enhanced and took a fair amount of heat for it.
Backlash is the last thing Kim wants right now, especially since she is dealing with the loss of her friend, Beth Chapman.
The reality star was close with Beth who tragically passed away on June 26, 2019, at the age of 51. Upon learning about Beth's hospitalization in April, Kim sent out a tweet that read: "Thinking about you and praying for you, sending lots of positive vibes your way."
The reply sent by Beth was her first since her hospitalization. "I love you, friend." she tweeted back.
Beth will be sadly missed by her fans. In her honor, A&E announced a marathon of 'Dog the Bounty Hunter'.
We hope her family is holding up well. Rest in peace, Beth.
Please fill in your e-mail so we can share with you our top stories!