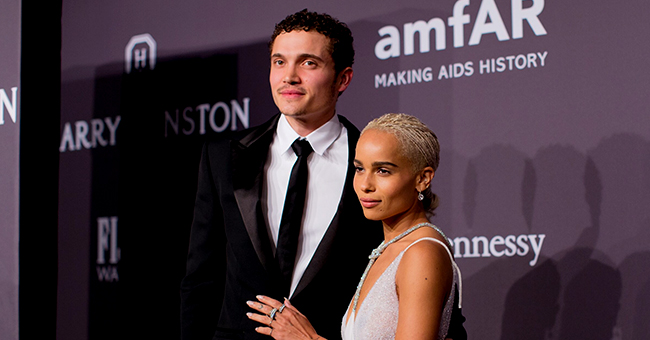 Lenny Kravitz & Lisa Bonet's Daughter Zoë Marries Actor Karl Glusman in France

After getting engaged in 2018 and months of speculation about her secret marriage, Zoe Kravitz has tied the knot with Karl Glusman at the Kravitz family home in Paris.
Over the weekend, Lenny Kravitz welcomed guests into his Parisian home for his daughter's wedding to actor Karl Glusman. Guests included proud mom Lisa Bonet, her husband "Aquaman" actor Jason Momoa, the bride's "Big Little Lies" co-stars Laura Dern, Shailene Woodley, and Reese Witherspoon, and director Sam Taylor-Johnson and husband Aaron.
The Magnificent Castle
The wedding took place in Lenny's 18th-century Parisian mansion, which was once owned by a government minister. It boasts three-stories, eight-bedrooms, with a side and back garden with lush greens in one of Paris' most exclusive neighborhoods.
The mansion has been owned by the Kravitz family for more than a decade now, and it continues to maintain a "shoes off" policy when you enter, It features broad centric marble stairs, huge French doors, and dozens of Andy Warhol and Jean Michel Basquiat art mixed with Kravitz's own pieces from his design firm.
A Joyous Feast
According to Gregory Lentz, Co-owner of Restaurant Laperouse who serviced the couple's rehearsal dinner, the gathering was a "tremendously joyous party."
"Any room with Lenny and Jason and Denzel in it, well… was crazy and insane. There was so much love in the room. There were toasts and they were moving into tequila when I left. They were still going at 2 a.m."
Prior to their official wedding in Paris, reports were swirling of their secret civil ceremony which they did before the luxurious Paris celebration.
The Road to Engagement
The couple met in 2016 after they were introduced by mutual friends at a bar, and they dated soon after. When they were sure they wanted to spend the rest of their lives together, Glusman quietly proposed to her.
Kravitz is extremely private about her personal life, so it came as such a surprise when she revealed back in October 2018 that she had been engaged - eight months prior!
"Oh yeah, I'm engaged. I haven't told anyone yet. I mean, I haven't told the world. He nailed it. And I love that it wasn't this elaborate plan in Paris. It was at home, in sweatpants."
Congratulations, Karl and Zoe!
Please fill in your e-mail so we can share with you our top stories!