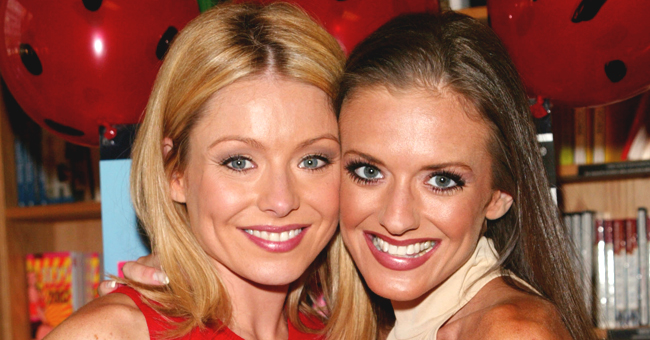 Source: Getty Images.
Meet Kelly Ripa's Sister Who Once Had Leg Surgery without Anesthetic to Protect Her Unborn Baby

Linda Ripa turned tragedy into an inspiration after a car accident changed the course of her life. From actress and model to writer, Linda got what she had always wanted in the end, to be a mother.
In 1999, while the seven months pregnant Linda drove around Northeast Philadelphia running errands, she got hit head-on while waiting for a traffic light to turn and spun into a minivan.
She sustained multiple bone fractures, while her broken pelvis pushed onto her unborn son, Sergio-Giuseppe and caused him to go into a coma.
Out of fear that certain medications may further harm her son, Linda refused anesthetics when surgeons had to repair the injuries to her legs and the pain medication that goes along with it.
After four weeks in a coma, baby Sergio finally responded to stimuli and came into the world seven weeks premature on September 8, 1999. 'We don't know how it happened, but it did and, of course, we call him Miracle Baby,'' Linda told the New York Times in 2002.
Apart from breathing problems Sergio sustained from the trauma, he had no other side effects, although the incident left Linda bedridden for almost a year after the accident. But to Linda, having to cope with physical damage to her body became second to not being able to hold her son.
''It was the worst thing you could imagine,'' she said. ''As much as I hurt from all the broken bones and operations, the worst thing was not really being able to hold my son for very long. Any mother would tell you that.''
Linda's love for drawing then had her pick up colored pencils someone had given her, and from that stemmed the children's book "The Ladybug Blues."
''My nickname as a little kid was Ladybug, so I drew some,'' she said. ''My little nephew, Mikey, would come in to visit and I would hold the papers up with my arms and draw for him. And I would tell stories to him and my son.''
After the vehicle accident, the driver, who drove under the influence of alcohol got sentenced to six to twenty-four months in jail, while Linda sued the orthopedic surgeon, Dr. Menachem Meller who operated on her.
According to Linda, Dr. Meller rushed into surgery without discussing the risks with her and wrongly set the bones in her right ankle. The botched operation left Linda with nerve damage that caused constant pain, and a clawed foot which medical experts testified, left her unable to walk correctly without crutches.
Her injuries, as Linda's lawyer, Roberta Pichini argued, prevented Linda from continuing an acting and modeling career and the loss of a $150,000 annual salary as personal assistant to older actress sister, Kelly Ripa.
Linda offered to settle for $2.4 million before the trial started; the doctor refused. After the trial ended in February 2004, the Philadelphia jury voted in favor of Linda and ordered the orthopedic surgeon to pay her $15 million.
By then Linda's sister, Kelly Ripa had already made a name for herself as a host on "Live!" alongside Ryan Seacrest since 2001, and as the vixen in "Days of Our Lives" during the 1990s.
In 2018, we had a look at how much money the popular morning talk show host, Kelly Ripa earned along with her co-host on "Live!," Ryan Seacrest.
Please fill in your e-mail so we can share with you our top stories!