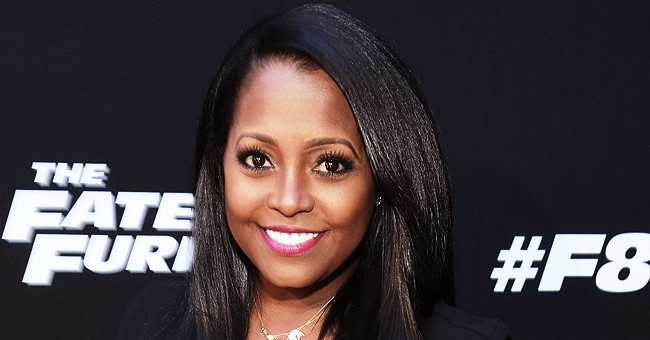 Getty images
Keshia Knight Pulliam Shares Adorable Photo of Daughter Playing Doctor with Her Doll
Keshia Knight Pulliam recently shared a lovely picture of her little daughter having a good time with her dolls just a few months after she won custody of the young beauty.
The photo, dated June 21, only includes Ella, Pulliam's fast-growing daughter. Although the viewer can't see her adorable little face in the picture, it is rather evident that Ella was playing pretend.
The youngster was pictured as she scrutinized a doll while looking through what looked like a set of toys from a medical doctor set. Ella, who clocked two earlier this year, paid keen attention to the toys and the viewer only gets to see the top of her head displaying a white girly bow.
"Hey, Dr. Ella," her actress mother, Pulliam proudly captioned the shot.
Ella is the sole product of Pulliam's short-lived relationship with the former football star, Ed Hartwell. The union turned sour pretty fast, but little Ella is seemingly the only good thing that came out of it all.
That is why sweet pictures of her like this one grow noticeably famous amongst Pulliam's fans. So far, this photo has amassed nearly twenty thousand likes, and numerous comments as fans took to the comments section to express awe over the little girl.
One fan, @stylishlyshrewd wrote:
"My girl Dr. Ella! And she looks like she knows exactly what's she's doing! #blackdoctors."
"Adorable!!! She's laser focused on thoroughly examining her patient!" another fan, @carmen_a_dub humorously wrote.
Pulliam's post comes just a few months after she won a custody battle against her estranged husband, Ed Hartwell. The pair's marriage remains one of the most dramatic celebrity relationships.
They tied the knot in January 2016 only for Hartwell to file for divorce some six months later even before the birth of Ella!
The estranged couple has since had a lot of drama going down in court, especially. The most recent was just a few months ago when Pulliam won custody battle over Ella yet again. Page Six reports that a Georgia judge ensured that the famous actress would continue to have custody of Ella.
That failed Hartwell's 2018 request for an opportunity to fight for the charge of Ella because of his belief that the judge had made errors during the initial rule. Now, the Judge also reportedly ruled that the former football star will not be granted another trial to determine if he should get joint custody of 2-year-old Ella.
Although their marriage went down sadly, one sure thing is that Pulliam is doing just the perfect job raising Ella. Her proud display on Instagram is enough proof!
Please fill in your e-mail so we can share with you our top stories!