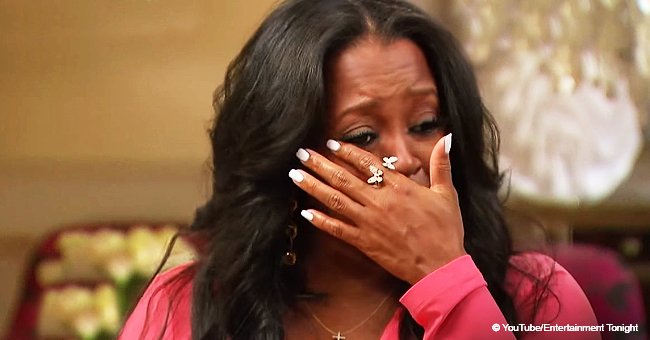 Keshia Knight Pulliam Shares Post about Heartbreak after Ex Ed Hartwell Marries Alleged Mistress
Keshia Knight Pulliam took to Instagram to talk about heartbreak days after Ex Ed Hartwell reportedly married his alleged mistress, Tonya Carroll.
Former NFL player and reality star Ed Hartwell has reportedly tied the knot, with Tonya Carroll. She was allegedly his mistress.
Hartwell and Carroll began dating shortly after his marriage to "The Cosby Show" alum Keisha Knight Pulliam took an ugly turn. Pulliam and Hartwell had been married from 2016 to 2018 but their marriage was rocky from the beginning.
Hartwell and Pulliam's divorce made headlines in 2016. They both accused the other of cheating and Hartwell even went as far as demanding a paternity test when Pulliam got pregnant.
However, in Feb. 2017 the test results came back proving that he is baby Ella Grace's biological father. On the day he demanded the test, Pulliam appeared on "Entertainment Tonight" and tearfully denied ever being unfaithful before revealing Hartwell cheated shortly after they exchanged vows.
Before their divorce was finalized, Hartwell had already moved on to Carroll. The two announced her pregnancy last year.
Their daughter, Sevynn Elíse, was born late last year just after her father's divorce from Pulliam was eventually confirmed. Hartwell and Pulliam's daughter, Ella Grace, who born the year before on Jan. 23, 2017.
Carroll recently posted a photo of herself wearing a hoodie with the words "Just Married, Mrs. Hartwell. 02-17-2019." The shirt immediately sparked speculations that Carroll and Hartwell had tied the knot.
She also changed her Instagram handle to "mrstonyahartwell" which served as evidence to many fans. The new bride then posted a photo of herself sporting an engagement ring and a wedding ring.
"Rest and Relaxation after a great night of celebrating one of the most Amazing moments in my life," she wrote. "Life's journey is never defined upfront but seemingly always worth the unknown journey!! #soinlovewithourlife #MrsH"
Pulliam posted a pic talking about heartbreak days after the news of Hartwell's apparent marriage broke. Her post led many to believe she still had some sort of feelings for her ex.
"Every girl deserves a guy that can make her heart forget that it was ever broken," read the post.
Fans immediately flooded the comments section. Some in agreement and others simply speculating what her post could mean.
One wrote, "I agree," while another added, "Men need that too." Another was more scathing and said,
"And every guy deserves a woman who doesn't carry her broken heart like a purse."
Please fill in your e-mail so we can share with you our top stories!