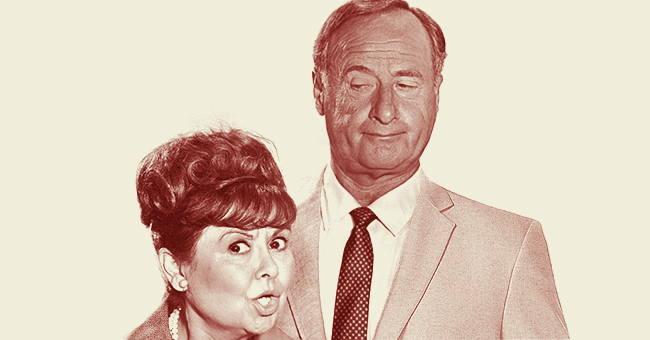 Source: Twitter/AntennaTV
George Tobias: Life of the Actor Best Known for Portraying Abner Kravitz from 'Bewitched'
George Tobias may have bewitched fans as Abner Kravitz, the patient neighbor with the ranting wife during the 1960s. But his success on "Bewitched" only formed part of his career that spanned five decades.
The New York City-born actor began honing skills of the trade since the age of fifteen. George played on Broadway with the Theatre Guild while he studied at the Neighborhood Playhouse.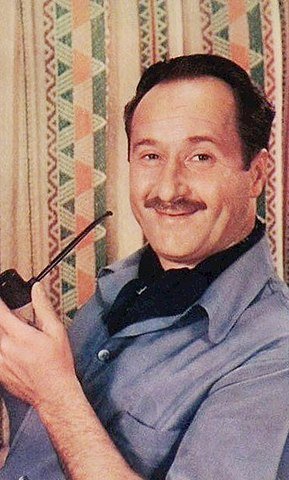 George Tobias in 1942. | Source: Wikimedia Commons.
After a talent scout noticed George, he signed with Warner Brothers during the late 1930s and quickly established himself as a character actor.
With ease, George portrayed a variety of roles in everything from musicals and comedy, to dramas while he often teamed up with James Cagney.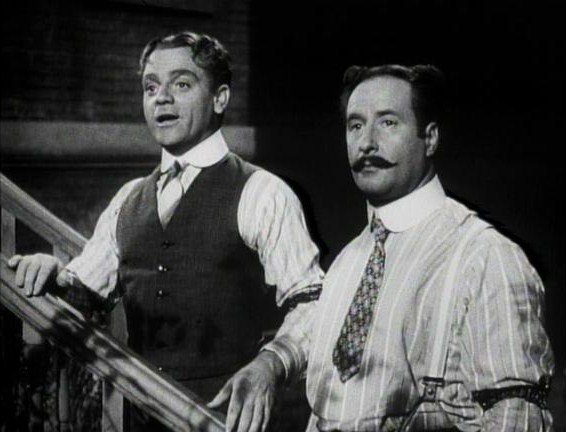 George Tobias and James Cagney in the 1841 feature film "Strawberry Blonde." | Source: Wikimedia Commons.
During the beginning of his career, George landed roles in films like "The Man Who Talked Too Much" in 1940, "The Strawberry Blonde" which came out the following year and "Yankee Doodle Dandy" in 1942, to name but a few of the 50 acting credits George racked up during the 1940s.
In the 1950s George started appearing in television series as well and starred in several episodes of "Our Miss Brooks" and "Hudson Bay."
Roles in various television series dominated his acting career during the early 1960s. George appeared in eleven episodes of "Adventures to Paradise" and also got bit roles in other series such as "The Untouchables," "The Real McCoys," "Playdate," and "Perry Mason."
In 1964, George landed the role of Abner Kravitz in "Bewitched," which he played until the show's end in 1971. A short sequel named "Tabitha" followed in 1976, but when the show ended the following year, George retired from acting.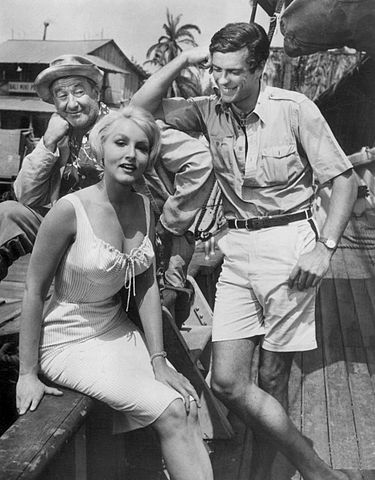 George Tobias, Julie Newmar and Gardner McKay from the television series "Adventures in Paradise" in 1960. | Source: Wikimedia Commons.
His retirement had more to do with his declining health, as a bladder cancer diagnosis and an ensuing health battle of three years followed.
On January 20, 1980, George got admitted to Sedar-Sinai hospital in Los Angeles, California, for treatment of an intestinal blockage, but never made it out of the hospital and died a week later on January 27 at the age of 78.
Even though George earned a hundred acting credits during his career, he remained a life-long bachelor, apart from the on-and-off relationship he had with actress Milicent Patrick for almost 40 years.
George got buried at Mount Carmel Cemetery in New York, however, while the hearse that contained his body made its way to the mortuary, it got involved in a minor accident.
As drivers exchanged information, carjackers stole the hearse. Shortly after the incident, they found the vehicle with the contents undisturbed.
Bewitching until the end, George's co-star on the hit television show, Erin Murphy also led a successful life after the series ended.
She became known as the toddler-witch, Tabitha in "Bewitched" and achieved different successes during adulthood, but every bit as magical.
Please fill in your e-mail so we can share with you our top stories!