Jason Momoa Shows off His Incredible Abs at a Pool in Venice
"Aquaman" star, Jason Momoa, spotted lounging by the pool while vacationing in Venice, Italy. The actor with wife, Lisa Bonet, and their two kids took some time off after a busy weekend in France.
The "Justice League" actor was sighted at the Gelateria Paolin with his wife, then showing off his superhero physique around the pool. The couple has been touring Europe since June 29, after the marriage of Bonet's daughter, Zoë Kravitz's to Karl Glusman.
You may recognize Momoa from films such as "Conan the Barbarian" as well as on TV shows "Baywatch: Hawaii" and "Stargate Atlantis." He appeared on the HBO hit "Game of Thrones" where he played Khal Drogo, a role the actor "had to have" upon reading the script. In an interview with Entertainment Weekly he commented:
"When I read that Khal Drogo role, I was blown away," Momoa says. "I couldn't believe it was happening, I had to have that role. I was like, 'Nobody is going to take that role from me.'"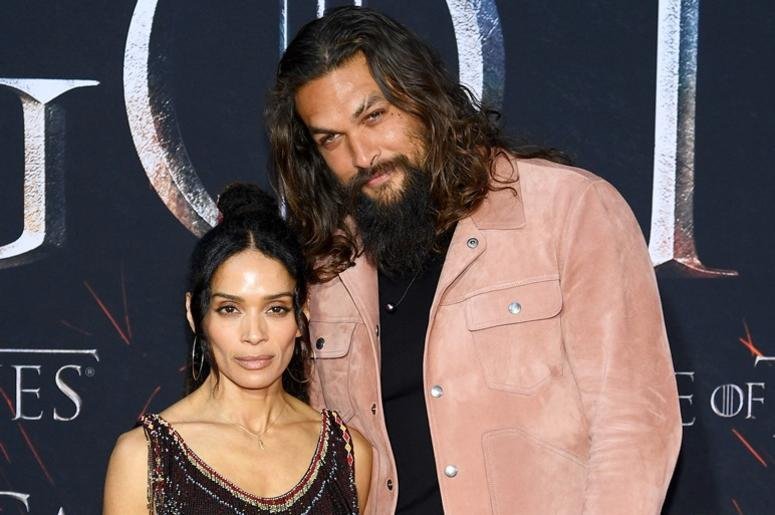 The actor was cast in the role of Mike Mitchell (a.k.a Aquaman) in 2014. He made his first appearance as the superhero in the film "Batman v Superman: Dawn of Justice" later on playing it as a lead role in the 2017 super ensemble film "Justice League." He cemented his role in the DC comics cinematic universe when he appeared as the titular character in the 2018 solo film "Aquaman," later on voicing the role in "The LEGO Movie 2: The Second Part."
Having recently been cast in "Dune," a sci-fi film to be released in 2020, the actor decided to take some time off from filming to spend quality time with family. Jason joined his wife and kids in celebrating the nuptials of his step-daughter, Zoë. The ceremony took place in dad, Lenny Kravitz's, Parisian Home. Guests included close friends and family, as well as Zoë's "Big Little Lies" co-stars, Laura Dern, Shailene Woodley, Reese Witherspoon, and director Sam Taylor-Johnson with husband Aaron. The celebration was tremendously joyous Gregory Lentz, who co-owns the restaurant that serviced Kravitz's rehearsal dinner, said in a statement:
"Any room with Lenny and Jason and Denzel in it, well… was crazy and insane. There was so much love in the room. There were toasts and they were moving into tequila when I left. They were still going at 2 a.m."
Maybe that's why the Momoa and Bonet needed some R&R after the weekend's festivities.