The Duggars Are Known to Dabble in Real Estate
The Duggars lifestyle is a source of intrigue for many fans. Especially those wondering how they maintain a debt-free existence considering how big the family is.
One secret to the Duggar fortune may be linked to their love for real estate and house flipping. Jim Bob's mother, affectionately called Grandma Duggar, who recently passed had been a retired real estate agent.
According to a source, Jim Bob, a licensed commercial real estate agent, and Michelle took her advice and have been buying and selling homes for some time.  The source added that they started doing so long before they had a TV show and often made these projects a family effort.
The Baylor Mansion - Jim Bob & Michelle Duggar
One of the couple's recent house flips was the Baylor mansion which they bought the run down property and fixed it up. The couple purchased the dilapidated home in 2014 for $230,000.
"They've always looked for opportunities where they could improve something," revealed their representative to People. "They just like flipping houses. They like the construction business, the remodel, and seeing something go from bad to good — from unused to being attractive for others."
The home was originally built in 1969 and reportedly inspired by Frank Lloyd Wright's iconic round house. The listing boasts a rounded first floor with concrete walls and "supposedly built to withstand a nuclear attack."
The Duggars maintained some of the house's original features including the slate tile floors and walnut ceilings and doors. However, they also introduced some major updates with additional bathrooms and modernizing the spacious kitchen.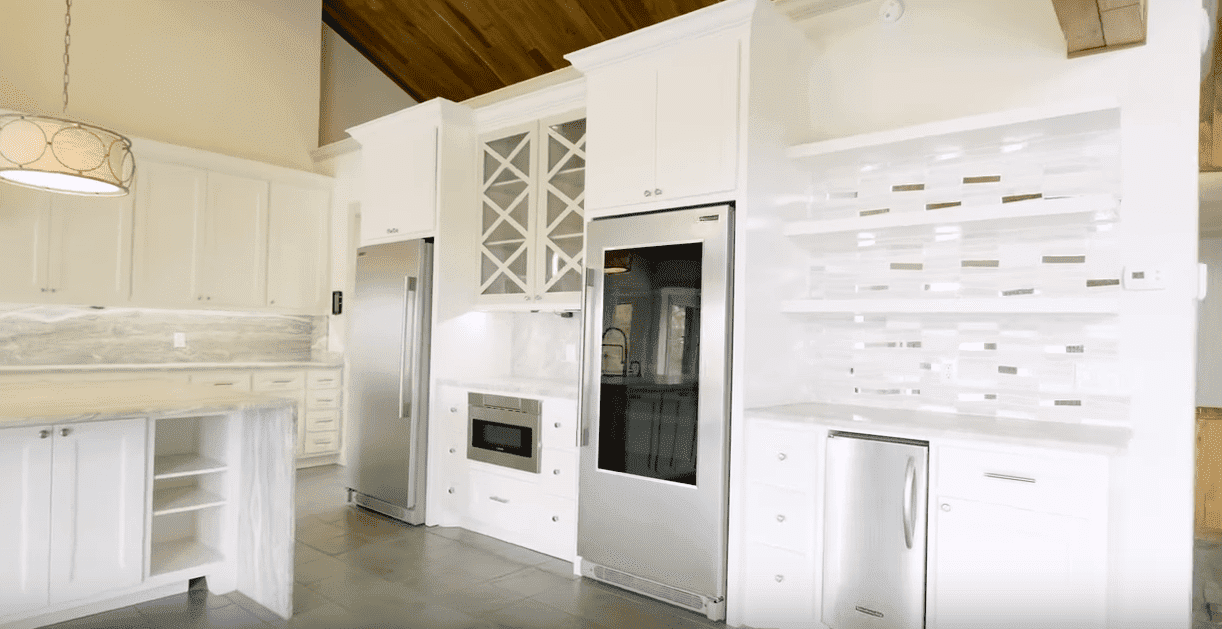 They also introduced an open floor plan which resulted in a bigger living room. They also added a fireplace and stone accent walls.
It also has three additional kitchens with granite countertops and updated appliances. Upstairs includes a massive master suite with a freestanding soaking tub and walk-in shower.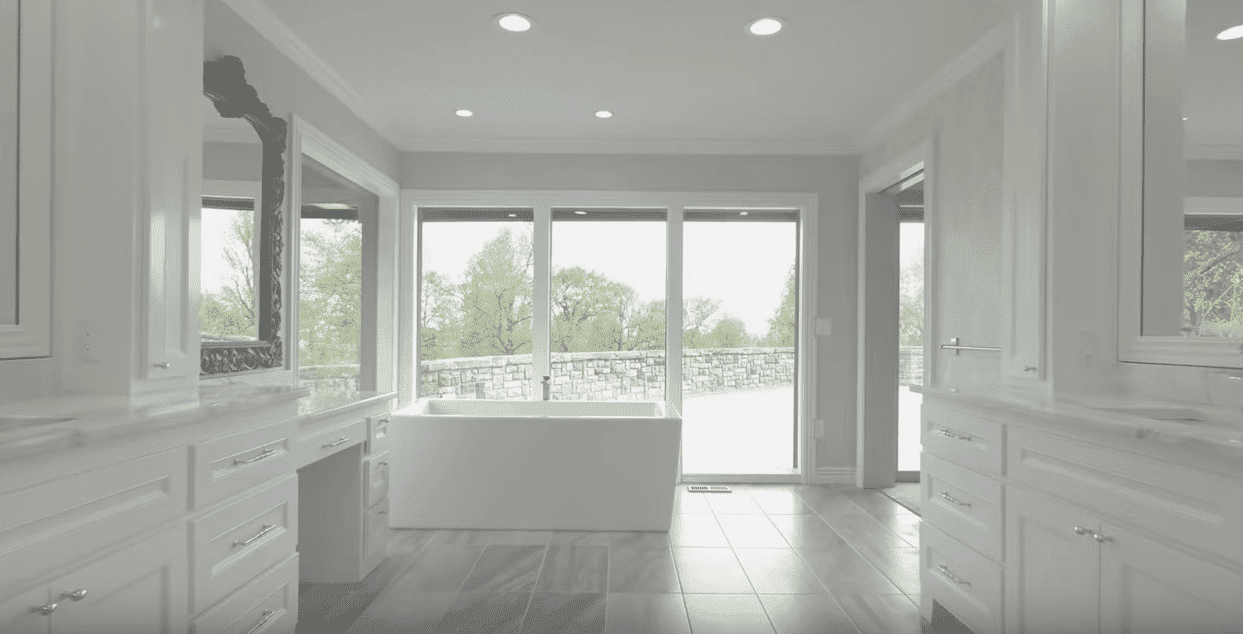 Some of the most impressive features in the house is the huge screening room and elevator as well as the secure room designed to store guns. The property itself is 2.73 acres. It has a stone patio and a three-and-a-half-car garage. 
The Duggars listed the house for a whopping $1.8 million. The home is their biggest renovation and flip project so far, besides the home they built for themselves.
Austin Forsyth and Joy-Anna Duggar's projects:
Aside from Jim Bob and Michelle, their daughter Joy-Anna and her husband Austin Forsyth are also well-known in the realtor world. The pair have embarked on numerous different construction and renovation house flip projects since they tied the knot.
In fact, Joy-Anna spoke about doing so even before the couple was engaged. In an interview, while they were courting she revealed she was excited to work with Austin on the projects.
"We've gotten to experience so much already in our relationship," she said to People Magazine. "Lots of church ministries, road trips, hiking, hunting and remodeling houses together."
Two months ago, the couple moved into a camper after they sold their "House of Horrors" home in Fayetteville, Arkansas. Forsyth and Duggar purchased the property in 2017 for $70,000. On June 21, the pair sold it for $140,000.
Joy-Anna even posted some pics of the inside of their RV on Instagram recently. Sources say the couple plan to stay in Arkansas and eventually get a bigger place.
"So you sold your house?" one fan asked on Instagram. "Looks like your in an RV."
Joy-Anna replied to comments saying:
"We'll be posting an update soon! Yes, we are living in a camper!! And I love it!"
Jason Duggar and his sister Jana:
Reports also claim that Jason Duggar flipped a home last summer. According to In Touch Weekly, his older sister, Jana, helped him design the home.
The young man reportedly bought the four-bedroom home in rural Arkansas and renovated it before selling it. The home is 2,275 square-foot with a detached garage and a modern kitchen.
It is priced for a bargain $167,000. Fans on Reddit were shocked by the budget-friendly price tag and immediately began discussing it.
"$167,000 for a four-bed detached house with half an acre… BRB moving to Arkansas and becoming a fundie," one person wrote. Another added, "Yeah it's crazy, I live in Massachusetts and the kind of house you can get for $167,000 is either a tiny condo or a really broken down fixer upper that probably needs hundreds of thousands in renovations." 
If Jana did help design the home, it won't be the first time she's tried her hand at interior design. She helped design Jinger and Jeremy's house as well.
Besides the mentioned Duggars, John-David Duggar is also known to be involved in construction work and a few of the other Duggar siblings also hold their own real estate licenses. Needless to say, there might be a few more Duggar renovated homes on the market in years to come.