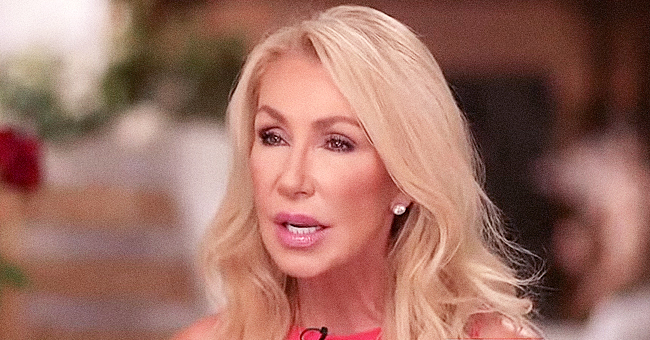 Source: Youtube/Good Morning America
Caitlyn Jenner's Transition Affected Her Ex-Wife Linda Thompson

A "devastating" time of self-doubt followed for Linda Thompson after Caitlyn Jenner first announced being transgender while they were married.
When they tied the knot in 1981, Linda and the world knew Caitlyn as Bruce Jenner, with whom she had two sons, Brandon and Brody.
But before their youngest, Brody turned two years old, Bruce went to Linda and said, "I need to tell you something about myself."
During an exclusive interview with ET, Linda admitted that it made her doubt her identity. "I questioned everything about myself. I questioned everything about life and what I knew of life," she said. "I questioned my own femininity, my own sexuality, my own intelligence, where I was going to go in the future with my life, and what would happen to my children. I questioned everything."
Before Linda married Jenner, she dated Elvis Presley for over four years and said her relationship with Jenner gave her a sense of normalcy.
"I had this normal, wonderful, athletic, down to earth, free and easygoing guy, that I fell in love with, and who fathered two children, two sons with me. So, I really felt I had found my normal until my world collapsed," Linda added.
The couple went to therapy, but Caitlin's revelation had fundamentally changed their relationship. "It was devastating; I was unearthed. It was a crazy time," Linda said.
While Linda initially thought it to be something they could "fix," her mind changed when she saw Bruce as Caitlin for the first time. Jenner invited her on a weekend trip to New York, and when Linda arrived at the hotel, she had to face reality.
I went to New York to be with my husband, and when I knocked on the hotel door, she opened the door as Caitlyn as we now know her -- full makeup and fully dressed as a woman. So it was devastating to me to see because I had envisioned Bruce opening the door, but it was helpful in my process," Linda said.
The moment became so overwhelming that Linda "crumbled" and even though Caitlyn didn't want to hurt Linda, she felt that she needed to show Linda her authentic self. "So then I finally got it. But it took a while for me to grasp fully and to assimilate it into my consciousness that that's who she really was," Linda added.
The couple tried to make their marriage work after Caitlyn's revelation, but six months down the line, they decided to call it quits.
But after about six months, I realized this is what she needed to do, who she authentically was, and I need to move on with my life," Linda said.
After their relationship ended, Caitlyn cross-dressed for many years and married Kris Kardashian in 1991. Although their marriage lasted 23 years, Caitlyn's settling into her identity took its toll on their relationship.
"I think at some point, although it was difficult and, uh, a challenge … I just have to let it go, and try to be tolerant. But time is a wonderful healer. And we have two children [Kendall and Kylie] together. It's important for my kids to see our family strong and united," Kris explained to Harpers Bazaar.
Relatedly, Linda Thompson took a trip down memory lane in May 2019 when she posted a throwback picture with Elvis Presley.
Taken at the Las Vegas Hilton International during the 1970s, Linda shared the rare picture that also included her parents and Lisa Marie Presley.
Please fill in your e-mail so we can share with you our top stories!