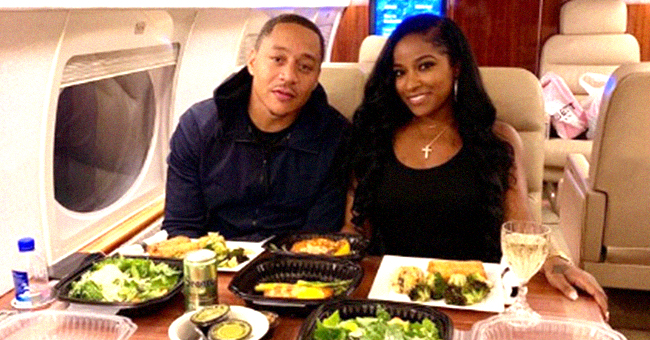 Instagram / Toya Wright
Toya Wright's Man Surprises Her with Date Night on Private Jet & Weekend Getaway
Toya Wright expected another regular date night between her and boyfriend Red Rushing, but she was ultimately taken aback when they had to ride a private jet to a surprise destination for a weekend getaway.
Wright was completely stunned when she found out she was about to ride a private jet to a surprise destination with Red Rushing, thinking that she was just about to hang out somewhere in Atlanta. To her surprise, they went on a luxurious date night.
A Different Type of Date Night
"My honey took me on a surprise date night last night. I wasn't expecting to get on a pj and fly to another city for date night. I thought we were going somewhere really chill in ATL."
It turns out, date night was about to be a bit longer than usual, as she was whisked away to a surprise destination. Red Rushing even thought about everything to the tiniest detail, including Toya's outfits for that weekend.
A Surprise Getaway
"Our date night turned into a weekend getaway. He had @therealnoigjeremy select some outfits for me and all. He really did that!! I love you Red!!! This was so sweet. #justbecause#thankuGod."
The lovely couple then enjoyed dinner in the sky, getting some quality time together before arriving at their destination.
Toya and Robert left their daughter at home with her older sister, and they had quality time as just a couple.
A Gradual Relationship
Throughout her pregnancy, it wasn't until her baby shower that Toya Wright revealed the father of her child to be NBA manager Robert Rushing. After she revealed him to the rest of the world, they gradually integrated their lives, sharing snippets here and there of their lives.
Now, their relationship is in full blast and everyone's just waiting for them to live happily ever after and get married.
Please fill in your e-mail so we can share with you our top stories!