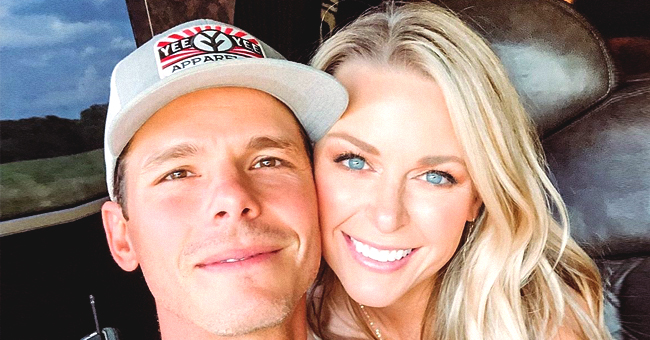 Granger Smith Shares a Sad Video after the Tragic Loss of His 3-Year-Old Son River
Country Singer, Granger Smith, has shared with his fans a new video on the family's YouTube channel. The 39-year-old singer lost his 3-year-old son, River, after he drowned in their family pool.
Granger Smith is still healing from his son's death but has decided to make his fans a part of that journey.
In a sad video uploaded on The Smiths' Youtube channel, Granger revealed that his family is doing all they can to go through the tough period.
While speaking to his fans, he recounted how River accidentally drowned and explained that his family is doing good and finding strength.
However, in all the pain, Granger has decided to honor River's legacy for the rest of his life. The country singer disclosed that he has a new life mission to spread joy and love to everyone, just like their boy did. In the video, he said:
"It's going to be a mission I'm going to be on for the rest of my life. I mentioned I could just disappear and go to Colorado, and never be heard from again. But that doesn't do anything for my son's legacy. That doesn't do anything for River Kelly's name. And so we are going to do everything we can to spread that love, spread that joy that he brought us, and to raise money for good. To raise morale for good, whatever it costs, whatever it takes, however many years it takes."
After River's tragic death, Granger and his wife Amber raised over $218,000 from the sale of t-shirts that were made in honor of River's life. They also asked people to donate money to Dell Medical Center, where River was treated before he passed away.
In the video, Granger was on his way to the hospital to deliver the check and spread love and joy, just like he promised.
He also thanked his fans for supporting him and being there for him throughout the harrowing period and promised to stay accountable to them.
The donation wasn't the only thing Granger did to honor his son's legacy.
During Granger's return on stage 18 days after River's demise, the father-of-three debuted a tattoo of the name River written in black in across Smith's right arm as a way to pay tribute to his lost son.
I AM BROKEN
Granger's wife, Amber Smith, revealed in a heartbreaking post on July 1 that she would never be the same since River died.
Amber shared a series of happy photos of herself and River. In the lengthy caption, Amber mentioned how people always asked her how she managed to stay strong, but she explained that she was broken.
She disclosed that although she has her strong moments, she mourns her child as any doting mother would.
Please fill in your e-mail so we can share with you our top stories!