President Donald Trump Wishes People 'Happy 4th of July' with a 'Salute to America'
The President of the United States recently took to his official Twitter account to wish the American people a happy 4th of July and promised new celebrations.
In a series of tweets, Donald Trump explained that people will be "coming from far and wide" to join the festivities, which he described as "the biggest celebrations in the history of our country."
According to the President, the 4th of July will have more than just fireworks, picnics and parades, as the military will be giving a hand with said celebrations.
HAPPY 4TH OF JULY!

— Donald J. Trump (@realDonaldTrump) July 4, 2019
THIS YEAR'S 4TH OF JULY EVENTS
As usual, Washington will be hosting the traditional National Independence Day Parade, which will run down Constitution Avenue, as well as "A Capitol Fourth Concert" at the U.S. Capitol.
It has been reported that people can also expect a dramatic reading of the Declaration of Independence to take place just outside the National Archives.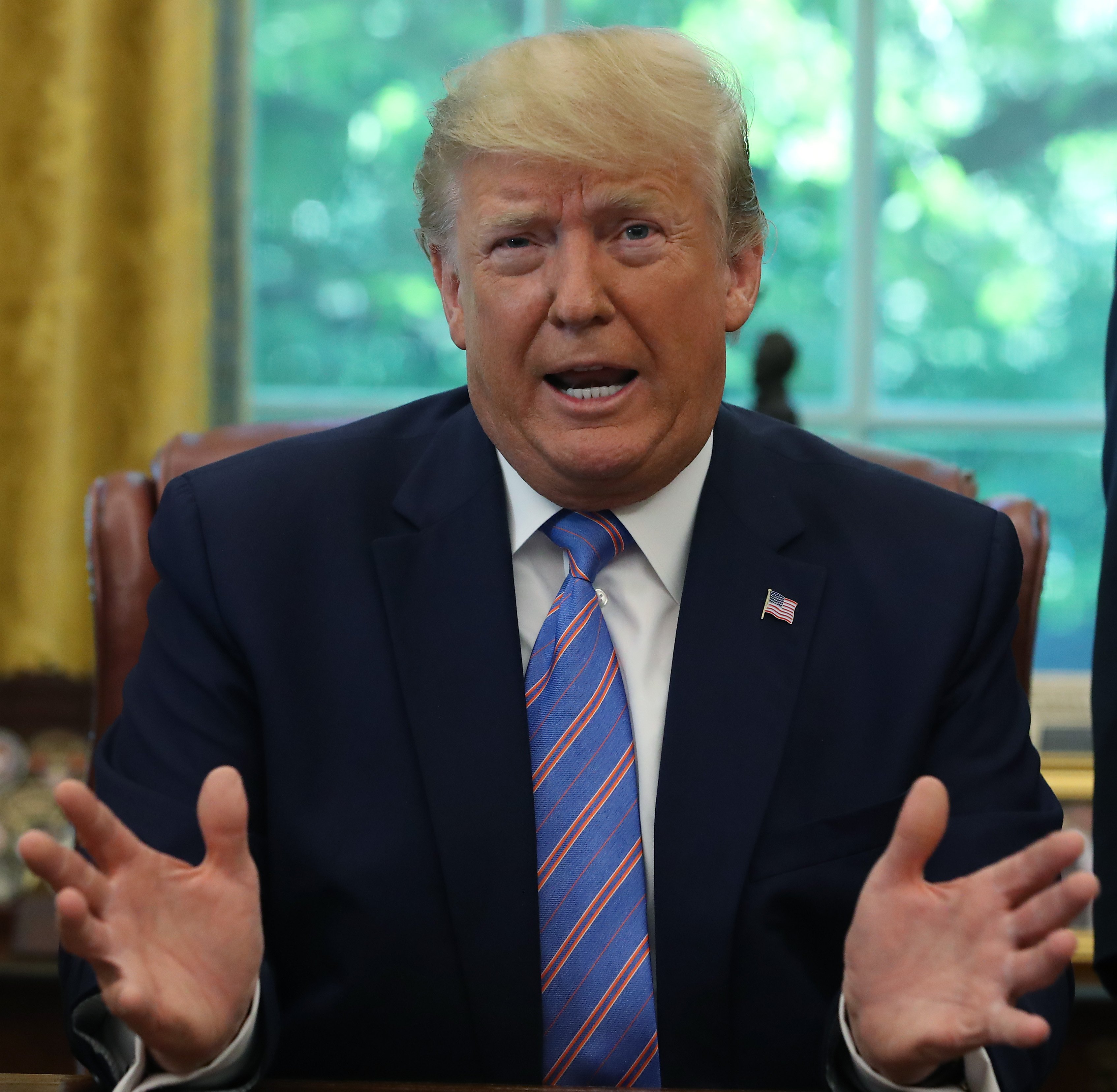 At first, the celebrations seemed to follow the same path as in previous years, but the President decided to take them to a new high by having the military join in on the fun.
The new events, which the 73-year-old called "Salute to America" on Twitter, will allegedly honor America's five service branches - the  Air Force, the Army, the Marine Corps, the Navy, and the Coast Guard.
WHAT AMERICANS CAN EXPECT
Military planes will be instructed to do flyovers and two M1 Abrams tanks, as well as two Bradley Fighting Vehicles, will be put on display for Americans to enjoy.
The President also hinted that the Air Force One, the aircraft that he usually flies in, might also do "a low and loud sprint over the crowd."
....and advanced aircraft anywhere in the World. Perhaps even Air Force One will do a low & loud sprint over the crowd. That will start at 6:00P.M., but be there early. Then, at 9:00 P.M., a great (to put it mildly) fireworks display. I will speak on behalf of our great Country!

— Donald J. Trump (@realDonaldTrump) July 4, 2019
ADDRESSING THE NATION
Trump will speak to the American people at 6:30 p.m. and the celebrations will come to an end with a 35-minute fireworks display, which is scheduled to start at 9 p.m. 
The 4th of July bash comes a few days after the President's trip to Osaka, Japan, where he attended the annual G20 summit alongside his daughter Ivanka and son-in-law Jared Kushner. Melania did not accompany them.