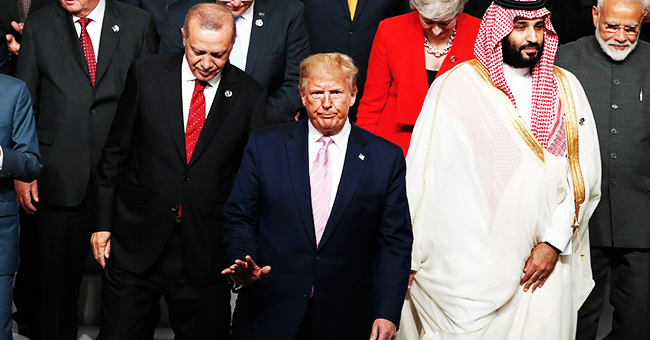 Getty Images
Melania Trump's Absence during G20 Summit in Osaka, Japan Questioned by the Public

Melania Trump seems to have skipped the G20 Summit in Osaka, Japan, and her absence was noticed by some people, especially during the traditional photo of the world leaders' spouses.
The First Lady of the United States did not accompany her husband President Donald Trump to Japan, even though she usually stands by his side during his foreign trips.
Since Melania was nowhere to be found, other First Ladies, such as Brigitte, the French President Emmanuel Macron's wife, and Sophie, the wife of Canada's Prime Minister Justin Trudeau, had the chance to shine.
IVANKA WENT IN HER PLACE
The group photo was taken at the Tofuku-Ji Temple, in Kyoto, and Theresa May's husband, Philip, was also spotted among the other spouses.
But even though Trump didn't have his wife with him in Japan, he didn't go alone. His daughter Ivanka, as well as her husband Jared Kushner, traveled with him to the Land of the Rising Sun.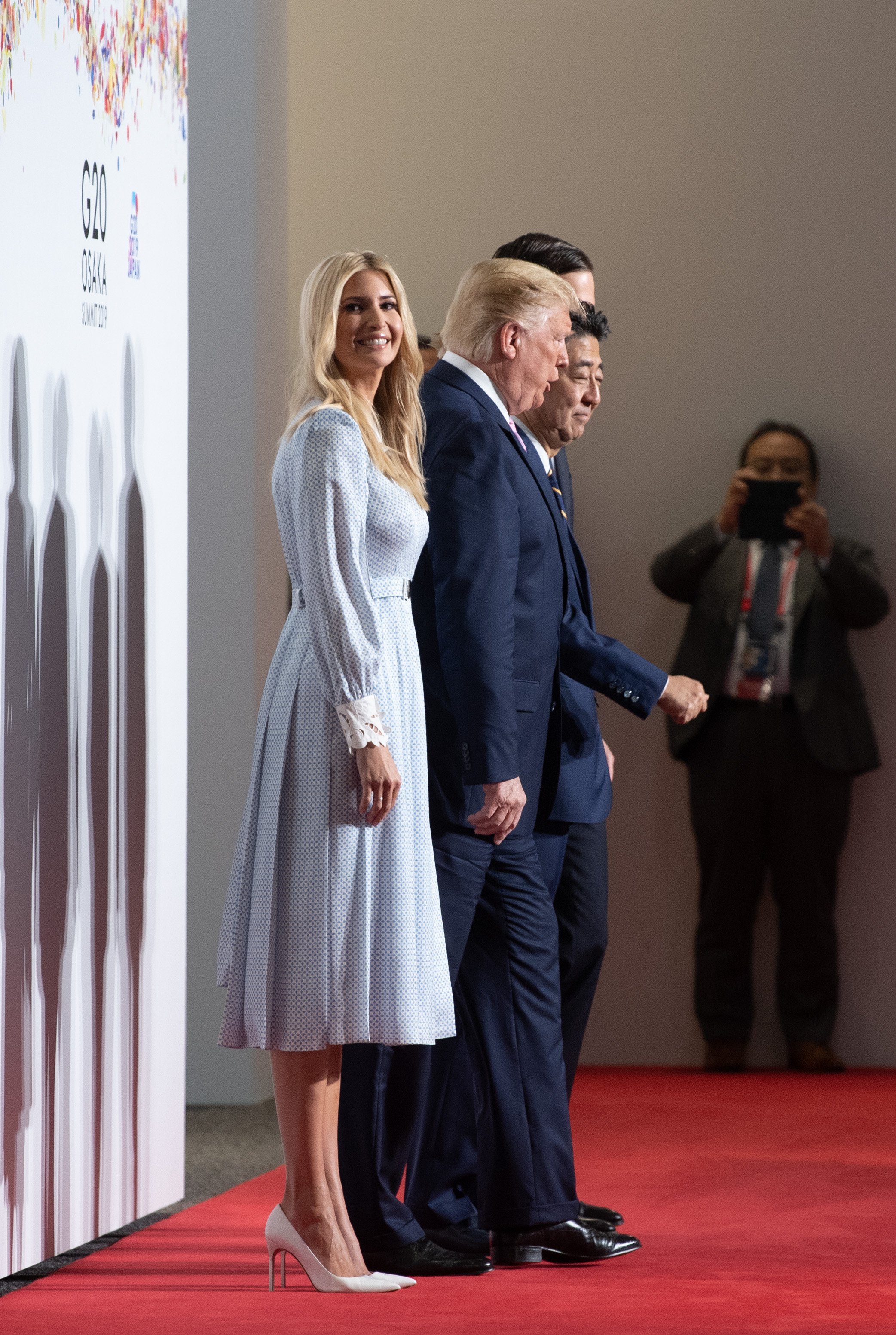 Ivanka Trump with Donald Trump and Japan's Prime Minister Shinzo Abe posing for a group photo at the G20 summit in Osaka, Japan | Photo: Getty Images
GOING DOWN IN HISTORY
At the summit, the U.S. President had the opportunity to meet with Japanese Prime Minister Shinzo Abe, as well as German Chancellor Angela Merkel, but his most curious moment took place after the summit.
Prior to his trip to Japan, the Head of State met with North Korean Chairman Kim Jong-Un and made history by becoming the first American Leader to ever step foot in the country.
On Sunday, June 30, Trump crossed over the low stone curb separating the North from the South and walked alongside Kim in a never-seen-before shot.
Trump and Kim met and shook hands at the fortified Korean Demilitarized Zone, and the Supreme Leader of North Korea even admitted that he never expected to see him there.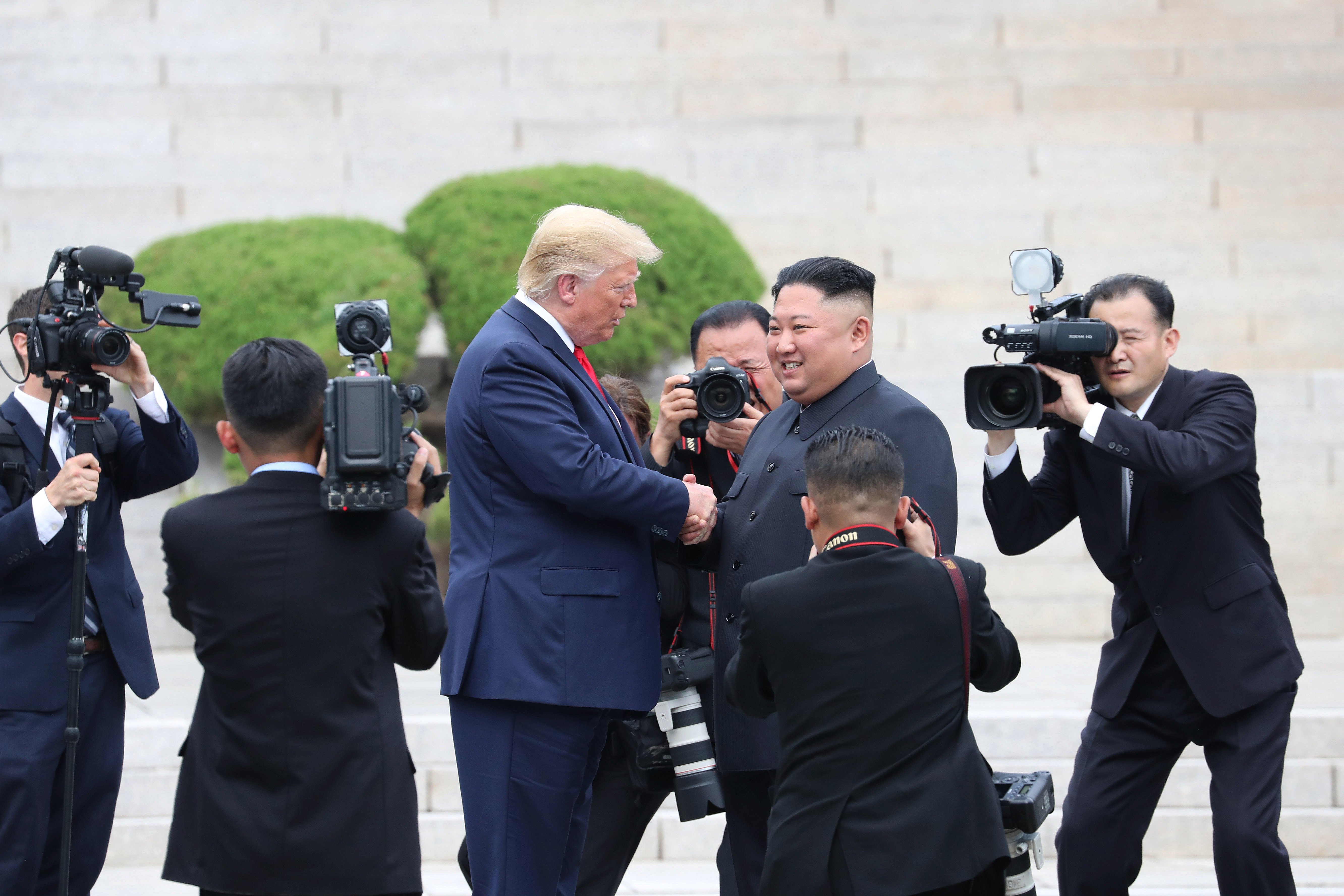 Donald Trump and Kim Jong-un shaking hands at the Korean demilitarized zone | Photo: Getty Images
A STRANGE INVITATION
During the time they spent together, Trump invited the 36-year-old to visit him at the White House, even though he recognized that the chances of such a visit becoming a reality were very slim.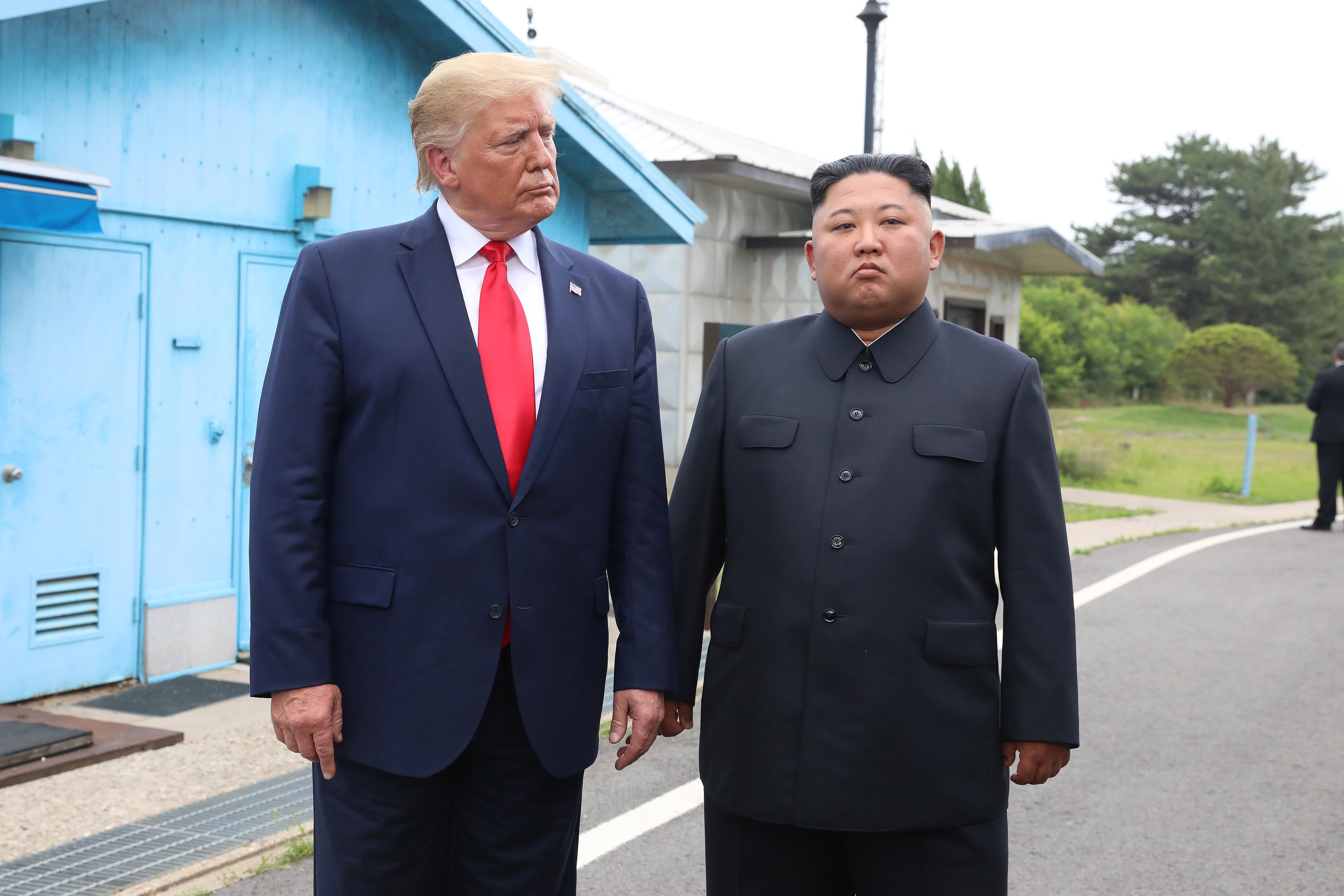 Donald Trump and Kim Jong-un at the Korean demilitarized zone | Photo: Getty Images
Nonetheless, Kim accepted Trump's invitation based on their "excellent relationship," as well as the importance of their meeting, despite the countries' hostile past.
Please fill in your e-mail so we can share with you our top stories!