Donald Trump Becomes the First U.S. President to Enter North Korea
Donald Trump has recently made history for becoming the very first American leader to ever set foot in North Korea, a country that has long been frowned upon by the rest of the world.
On Sunday, June 30, the United States President shook hands with Kim Jong-un and walked alongside him after crossing over the low stone curb separating the North from the South.
It has been reported that Trump asked Kim if he wanted him to step over the curb and that he would have absolutely no problem doing so.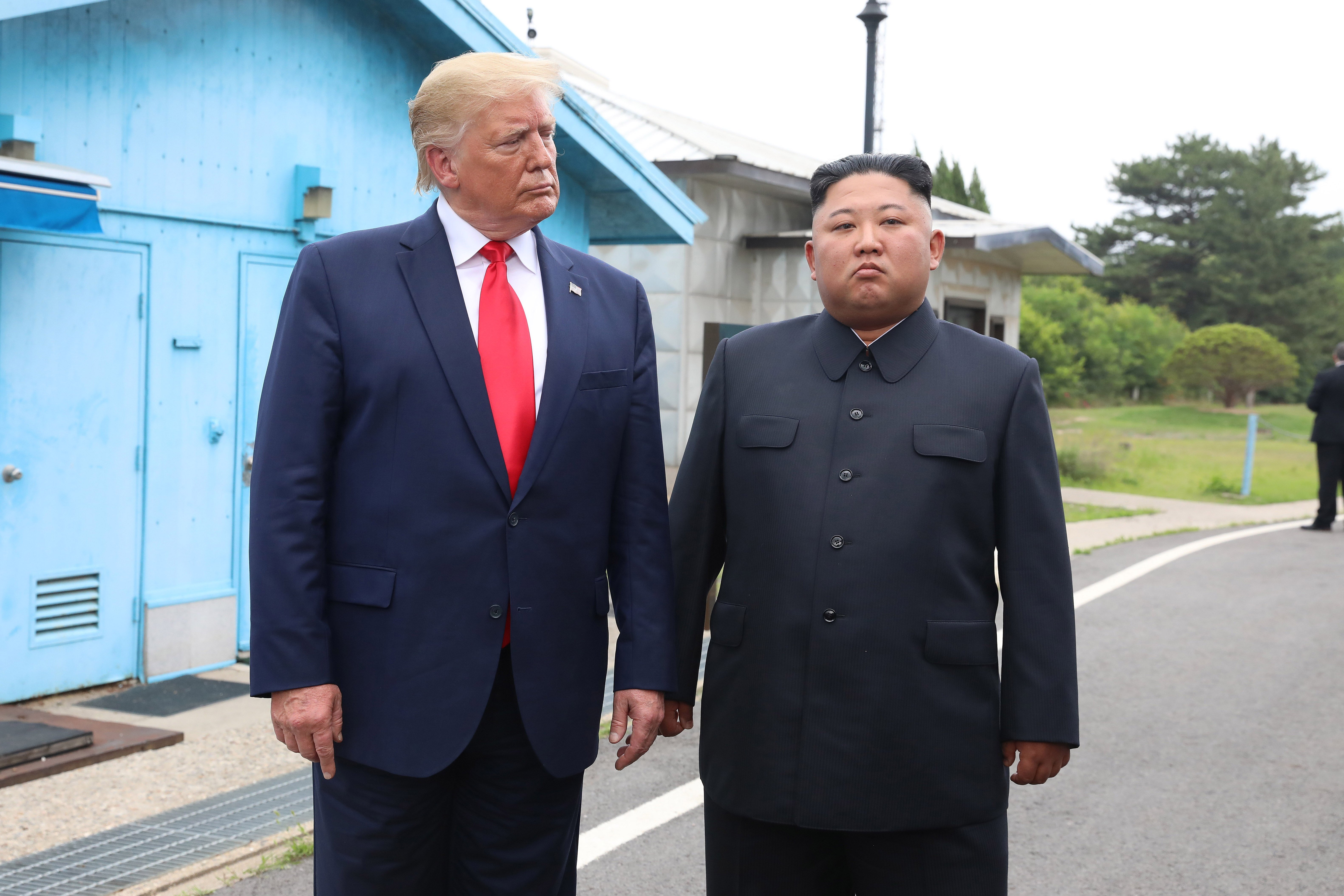 GOING DOWN IN HISTORY
The encounter took place at the heavily fortified Korean Demilitarized Zone, just one day after Trump announced that he could shake Kim's hand at the border.
In total, the U.S. President took 20 steps in North Korea, a moment that was captured by several cameras as the event was broadcasted live. Through an interpreter, the Supreme Leader of North Korea shared that he never expected to meet Trump there.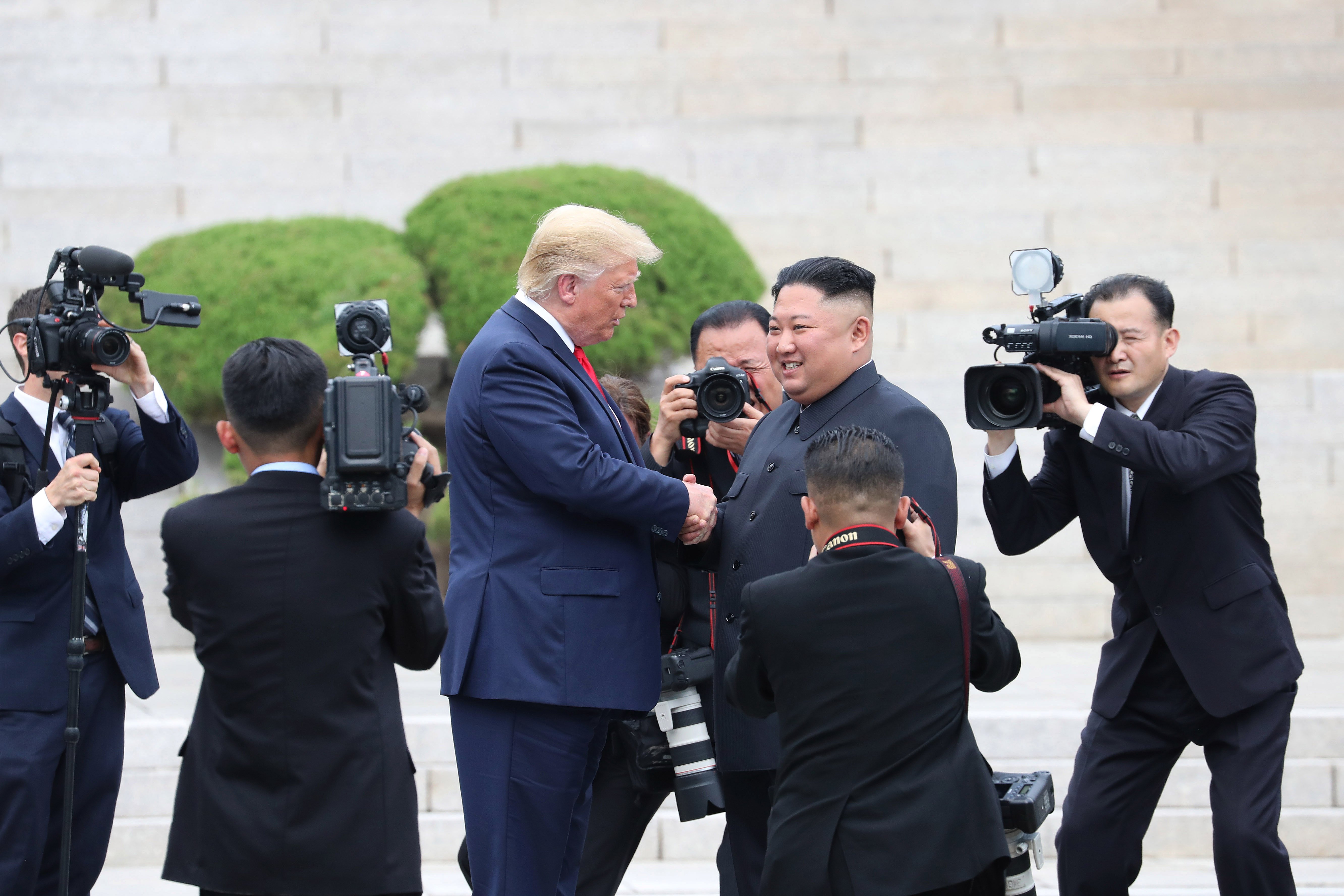 The encounter took place less than a year after Trump threatened North Korea with "fire and fury"
While talking to Kim, the 72-year-old mogul invited him to the White House, but later admitted that such visit was very unlikely to talk place in the near future.
KIM'S POSITIVITY ABOUT THE FUTURE
However, the North Korean leader accepted Trump's invitation on account of their "excellent relationship" and the importance of their meeting, but was also quite surprised by it. 
He said:
"I think meeting here, two countries that have a hostile past, we are showcasing to the world that we have a new present and we have a positive meeting going forward."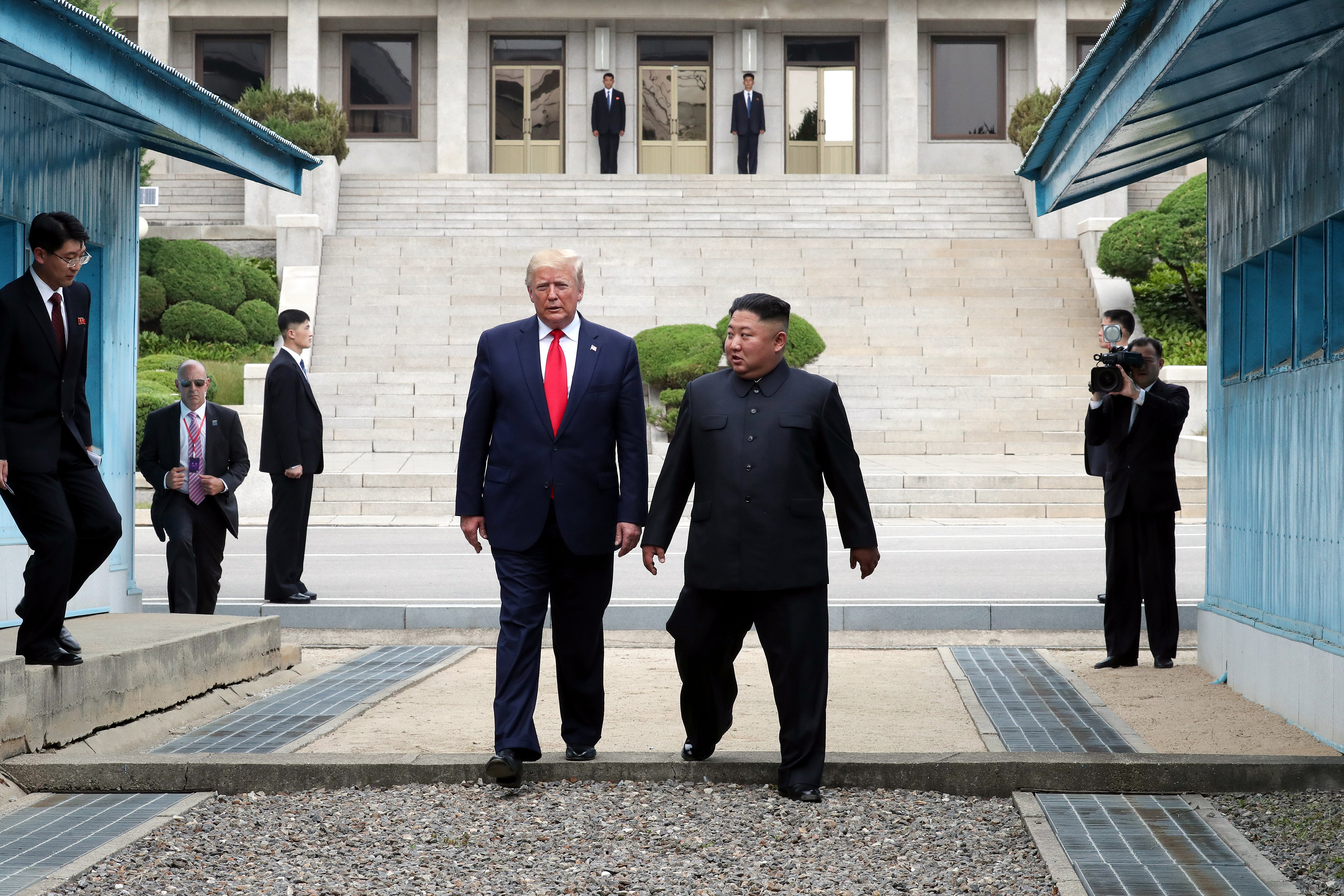 After meeting at the border, the two leaders spent 50 minutes together inside the Freedom House at the DMZ, even though Trump had predicted the encounter wouldn't last much longer than a handshake.
A TENSE RELATIONSHIP
Trump and Kim met for the first time last year, in Singapore, and, at the time, the North Korean Chairman admitted that he had to beat old prejudices and practices just to show up.
.@POTUS Donald J. Trump meets North Korean leader Kim Jong Un in Singapore. #SingaporeSummit pic.twitter.com/CWhiLO4dAa

— Department of State (@StateDept) June 12, 2018
The encounter took place less than a year after Trump threatened North Korea with "fire and fury," which led Kim to say that their ballistic missiles could go reach the U.S. territory of Guam.