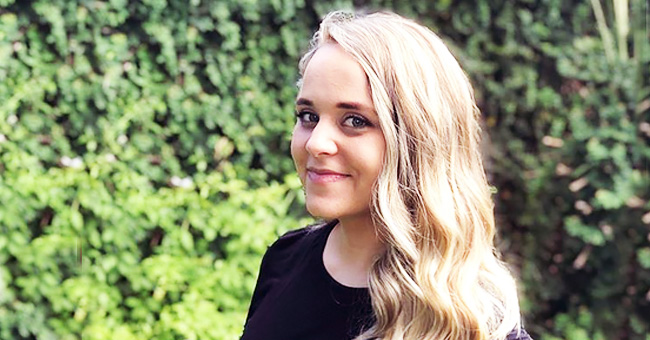 instagram.com/jingervuolo
Jinger Duggar Rebels Against Strict Family Rules
Jinger Duggar has been known as the family rebel from as far back as "19 Kids & Counting." She dreamt of moving to a big city and seemed to be less conservative than the rest of her family.
As a married woman and a mother, Jinger seems to still be walking her own path. She grew up under the strict rules of the Duggar family but it appears that her husband, Jeremy Vuolo, might be encouraging her to step away from her conservative upbringing.
After marriage, Jinger seems to have developed her own personal dress code and is raising her daughter, Felicity in a different way from her own childhood. Here are some of Jinger's most rebellious moments over the years:
She Married Out Of Her Church
Unlike her sisters, Jinger chose a husband who was different from the men in the Duggar family. Jeremy came from a different background and upbringing. In fact, he went to college and even played professional soccer.
She rebelled against the Duggar dress code rules
After marriage, Jinger's wardrobe went through a huge makeover. Before marriage, Jinger and her sister followed a strict dress code set out by their parents.
"We do not dress modestly because we are ashamed of the body God has given us; quite the contrary," they said. "We realize that our body is a special gift from God and that He intends for it to be shared only with our future husband... We avoid low-cut, cleavage-showing, gaping, or bare-shouldered tops; and when needed, we wear an undershirt. We try to make it a habit to always cover the top of our shirt with our hand when we bend over. We don't want to play the peekaboo game with our neckline," explained the sisters in their 2014 book, Growing Up Duggar.
She began wearing pants, leggings and even sleeveless tank tops which were all strictly banned in the Duggar household. Even while breaking the rules, her style is still conservative but trendy.
Her sisters have also been spotted occasionally breaking the family dress code. However, Jinger is the most open about not strictly adhering to the dress code anymore.
She moved to Texas
Her sister Jill also moved away from the family for a while, she eventually moved back to Arkansas. The rest of the family stay close to Jim Bob and Michelle. However, Jinger and Jeremy decided to move to Laredo, Texas.
They waited to start their family
Unlike her sisters, Jinger did not get pregnant immediately after marriage. In fact, she and Jeremy only started their family after they were married for over a year.
She's taking a different approach to parenting
From the birth of her daughter to the clothes she dresses her in, Jinger has carved her own set of rules. While the rest of the Duggars opted for home births, Jinger decided a hospital was a better option for her.
She revealed on "Counting On, " that home birth was never an option for her. She went on to say that she toured birthing centers with hospital access nearby.
She wrote her own courtship rules
Jeremy and Jinger openly admit that they made their own courtship rules. They also broke a few of Jim Bob's courtship rules in the process.
They Hold Their Own Christian Beliefs
Jim Bob and Michelle have strict religious beliefs, However, Jinger and Jeremy are carving their own beliefs.
Both firmly identify as Christian however, they do not adhere to the strict code of conduct and rules that Jinger's parents do. Instead, the young couple is finding their own way to be religious.
Please fill in your e-mail so we can share with you our top stories!