Meghan Markle Looks Chic in a $640 White Blazer and Blue Jeans at Wimbledon
Meghan Markle may have royal duties to attend to, but while she's on maternity leave, the new mom supported her close friend, Serena Williams, during a tennis match where she looked fresh and laid back.
It has only been months since Meghan Markle gave birth to baby Archie, but she is already up and about and looking fresh as she attended her close friend, Serena Williams' game at Wimbledon.
BY THE SIDELINES 
The Duchess looked radiant in a casual outfit as she sat by the bleachers with her high school friends, Lyndsay Roth and Genevieve Hills, during the tennis tournament. Markle donned in jeans and a white striped blazer, with a black inner top.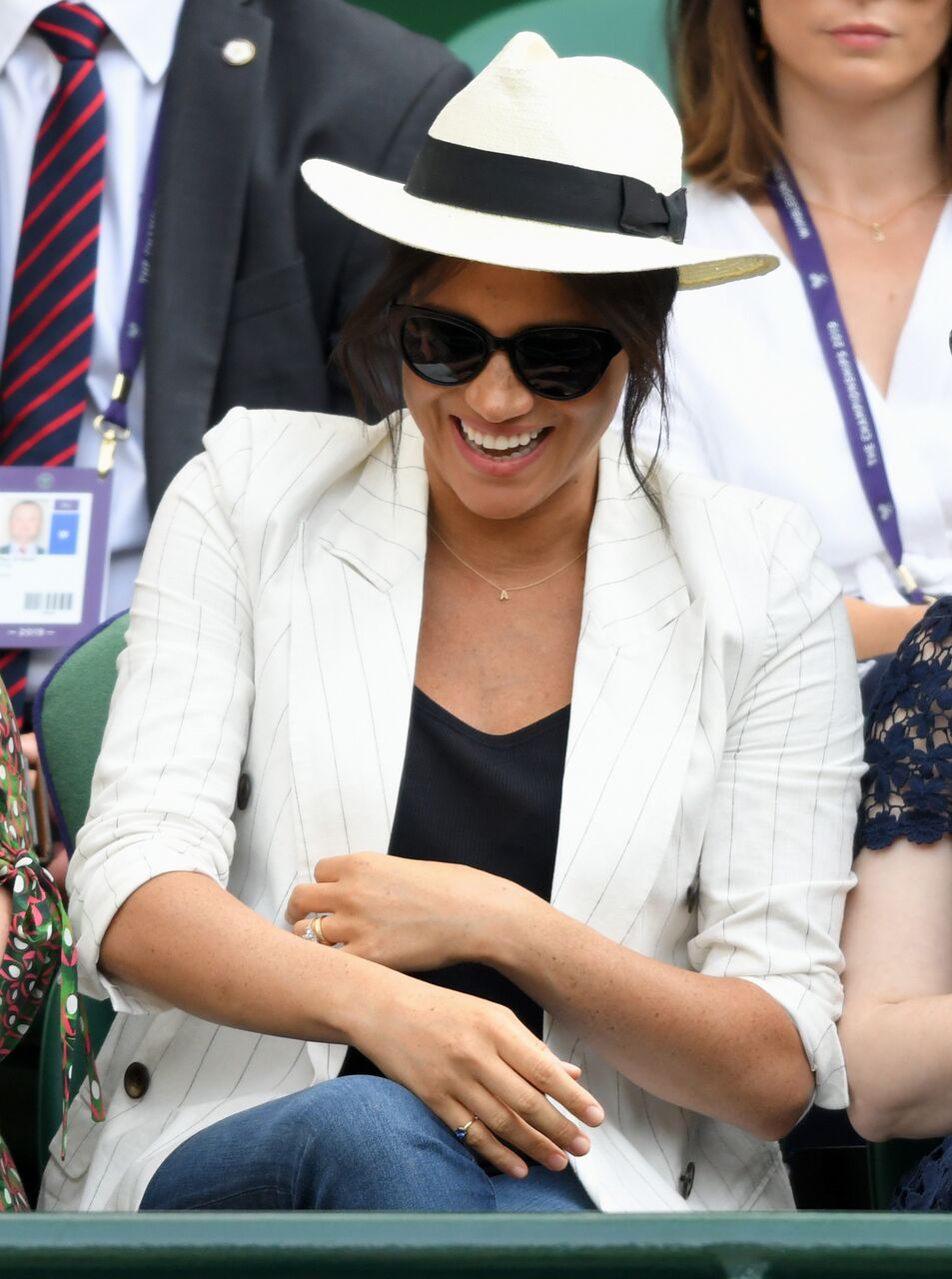 The new mother accessorized with a Panama-style hat, dark shades, and a delicate necklace with an "A" pendant, probably for Archie. Although still on maternity leave, Markle utilized her time to support a good friend.
WIMBLEDON IN THE PAST
Attending Wimbledon is no news for the royal as she has been coming to the event during her pre-Duchess days. In 2016, she was amongst the crowd sporting a white straw hat and sunglasses.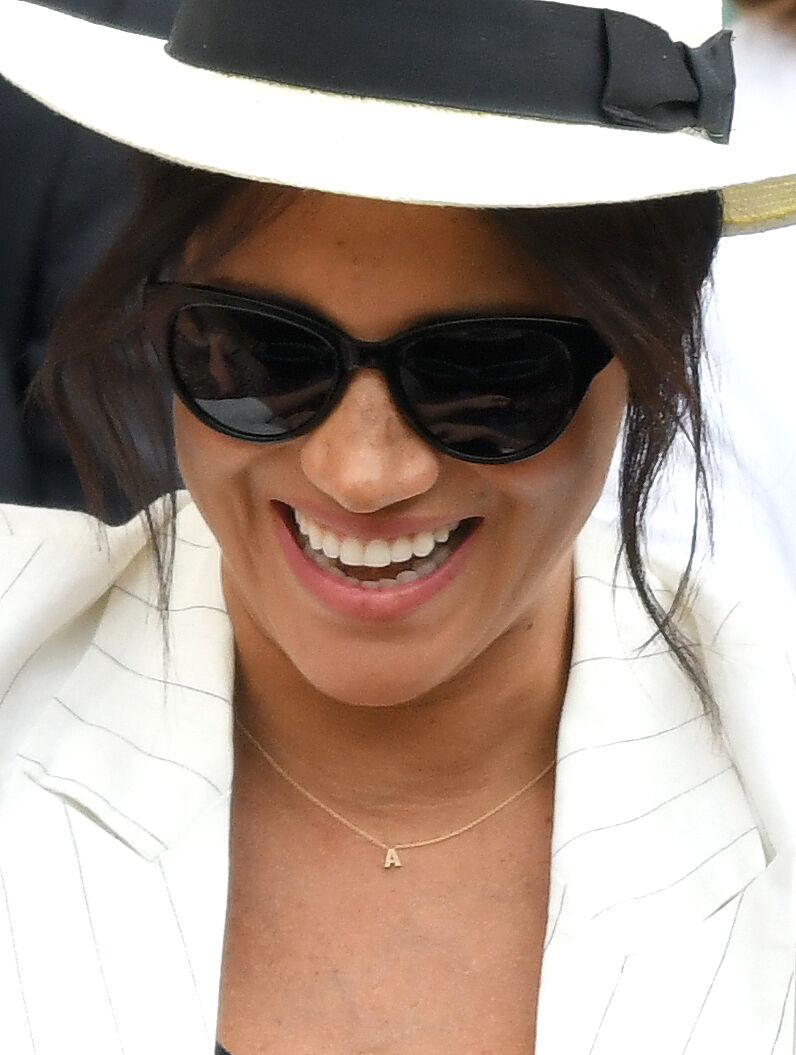 Last summer, she went to Wimbledon, her first as a royal, with her sister-in-law, Kate Middleton, whom she spent the day bonding with over lunch and sports. She then wore Ralph Lauren's blue and white striped shirt and wide-legged trousers, which matched Middleton's outfit well.
The Duchess of Sussex watches Serena Williams on court one on day four of the Wimbledon Championships.

📷Mike Egerton/PA Images - contact us at https://t.co/j6mRVjfV5k #MeghanMarkle #DuchessofSussex #royalfamily pic.twitter.com/GDqzfXvs1A

— PA Images (@PAImages) July 4, 2019
FIRST PUBLIC APPEARANCE
Markle's public appearance has been at a minimal after Archie's birth. The first sight of the duchess was during the Trooping the Colour in June, which came as a surprise because tradition dictates royal mothers to take a six-month hiatus from engagements as such.
Every Photo You Need to See of Meghan Markle's Post-Baby Debut at Trooping the Colour https://t.co/CLx3kn2JM3

— People (@people) June 8, 2019
The former "Suits" actress wore a navy blue ensemble from Givenchy that featured a high neckline and flutter sleeves, which she paired with a hat and a clutch.