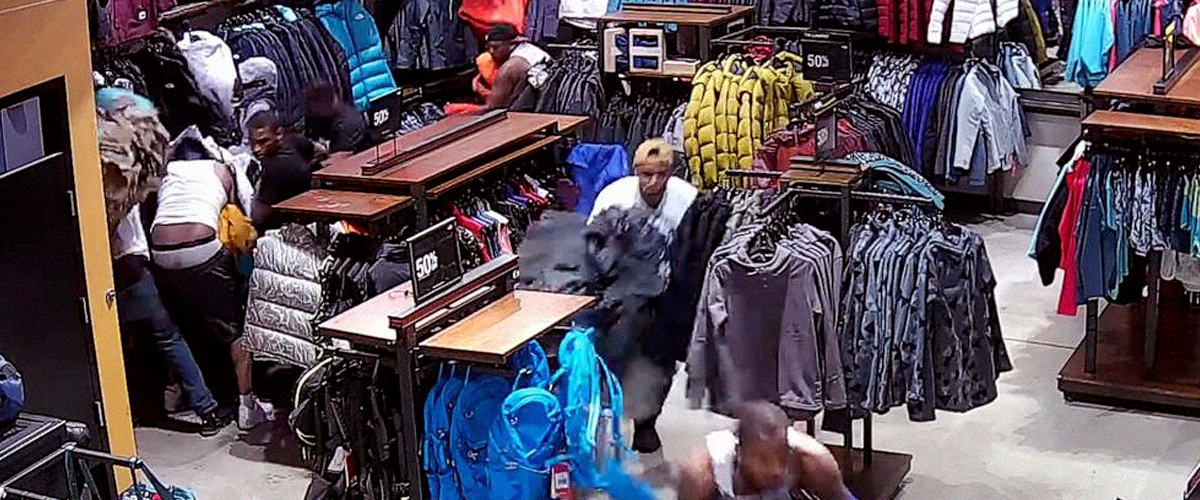 facebook.com/ABCNews
Group of Men Runs off with $30,000 in Merchandise from a Clothing Store in Less Than 30 Seconds
Police are currently on the hunt for ten men who stormed into a North Face store in Wisconsin and stole a total of $30,000 worth of merchandise in the blink of an eye.
The incident took place in Pleasant Prairie and, according to Police Chief David Smetana, the group had a very well-defined plan before entering the store.
The perpetrators were captured by the clothing store's surveillance system and the footage reveals that they were in there less than 30 seconds.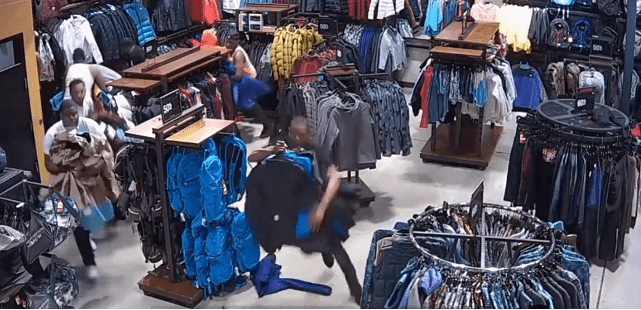 The men fleeing with the stolen items | Photo: ABC News
NO ONE WAS HARMED DURING THE ROBBERY
In the video, which has since been shared across several social media platforms, the thieves can be seen walking in and quickly spreading out across the men section.
They immediately started grabbing all the pieces of clothing they could possibly carry before bolting out the door. The employees didn't attempt to confront the robbers and immediately called the police.
Surprisingly, the members of the "flash mob," as Sgt. Aaron Schaffer put it, didn't bother wearing masks to conceal their identity, which might help in their identification.
Smetana said that investigators are currently working alongside other police departments where similar events have taken place and photos of the robbers have been made public.
REACHING OUT TO THE COMMUNITY FOR HELP
The Pleasant Prairie Police Department shared the photos hoping that someone would be able to recognize any of the men and urged those with any information regarding the case to contact Kenosha Crime Stoppers.
As aforementioned, very similar cases have been reported in the area, but nothing at this level, which is why the authorities wish to capture the criminals as soon as possible.
NUNS STEAL HALF A MILLION DOLLARS
But without undermining the thieves' criminal actions, the value of the stolen items doesn't even come close to the one amassed by Mary Margaret Kreuper and Lana Chang, two Roman Catholic nuns.
Last year, Kreuper and Chang were accused of embezzling $500,000 from St. James School, in California, something that they did throughout the years.
Kreuper, who was the school's principal for 28 years, and Chang, who taught eighth-graders for 20 years, retired and later used the stolen money to travel and gamble in Las Vegas.
Please fill in your e-mail so we can share with you our top stories!