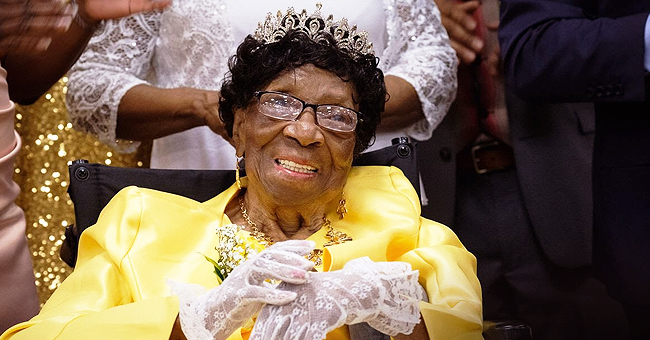 Twitter/MEBCFamily
Meet Alelia Murphy, the Oldest Person in US Who Just Turned 114
Alelia Murphy, a Harlem resident, celebrated her 114th birthday on July 6, making her officially the oldest person in the U.S. In her honor, the Harlem community will now acknowledge the date as the annual "Alelia Murphy Appreciation Day."
Alelia Murphy was born in North Caroline in 1905, while President Theodore Roosevelt was on his second term and the Wright brothers' third airplane managed to fly for more than half an hour.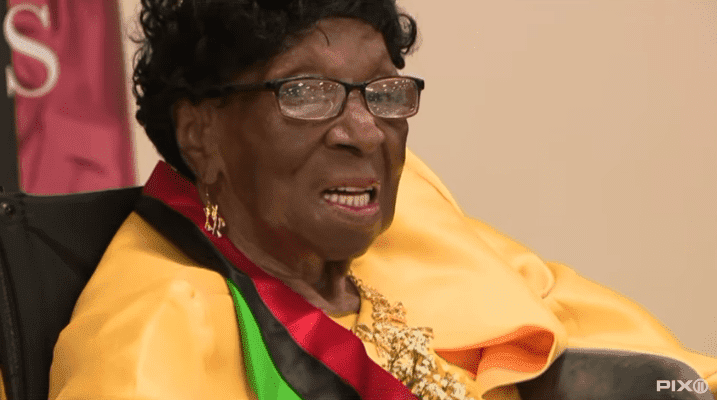 Alelia Murphy on her 114 birthday party. | Source: YouTube/PIX11 News
She then moved to Harlem in 1926, amid the intellectual, social, and artistic explosion known as the Harlem Renaissance, and has called the Manhattan borough her home since then.
Murphy was widowed in 1953 and worked as a seamstress, a baker, and an award-winning salesperson for Fuller Products to raise her two children, her daughter Rose Green, a retired healthcare worker, and a son who pre-deceased her.
Through the years, Murphy's involvement in the church and several local organizations made her an icon in the community, which is why Harlem officials threw her a birthday bash on Friday that counted with the attendance State Sen. Brian Benjamin.
At the event, Benjamin gifted Murphy with a framed poster and a copy of the declaration that states July 6—her birthday—is now known as "Alelia Murphy Appreciation Day."
"My grandmother, her strength I don't know where she gets it from, but she has been through so many things, she is the glue that holds this family together," Nefer Nekhet, one of Murphy's granddaughters told PIX11.
And continued:
"We ask her Grandma, you been here for a very long time and she said I'm here because you all don't know how to live, I'm here to teach you all how to live and things to do!"
Rose Green told CNN that she's proud of her mother and "so glad to have her as long as I have."
"She grew up in the South in the days before processed food, so she ate very healthy," said her nurse, Natalia Mhlambiso. "Keeping active when you are younger and eating healthy and continuing to do so — it really does help a lot."
Murphy's home is filled with family photographs and a "proclamation wall" which contains plaques like the one received on Friday from officials honoring her long life.
When asked her secret to a long life, Murphy said, "Trust in God and be a good person."
The Gerontology Research Group has validated Murphy's age, and she's currently the eighth oldest person in the world, behind five Japanese women and two French women.
Please fill in your e-mail so we can share with you our top stories!