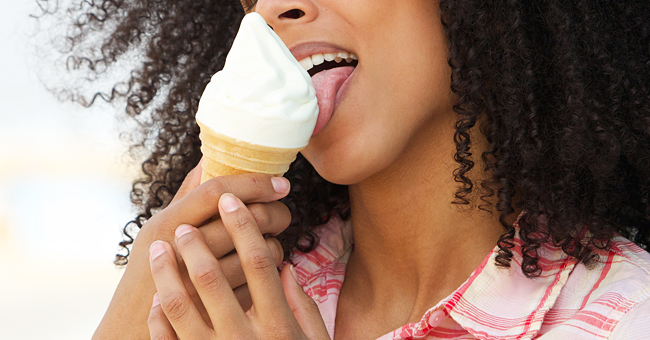 shutterstock.com
Girl, 17, Spotted Tampering with Ice-Cream Could Have Received a 20-Year Jail Sentence If She Was Older

The girl shown licking a tub of ice cream in a viral video turned out to be a minor.
Police from Lufkin, San Antonio, Texas said whether or not to press charges against the girl, who is under 17 years old, is now "at the discretion of the juvenile justice system," as reported by NBC News.
The girl's boyfriend filmed the incident and can be heard encouraging the girl to "lick it, lick it."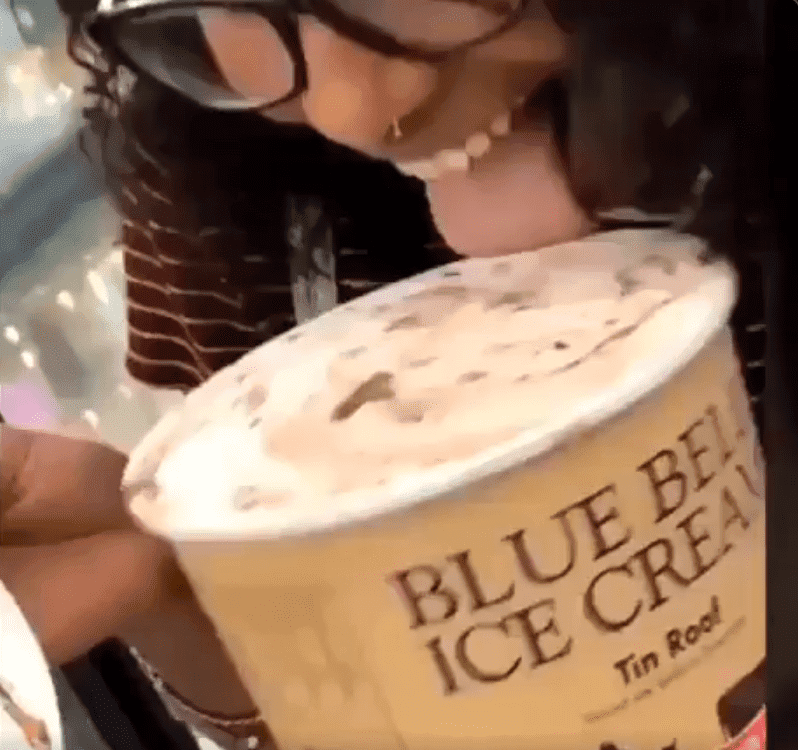 A girl licking a tub of ice cream before putting it back in the freezer | Photo: Twitter/Optimus Primal
Before knowing the girl's identity, police said she could face a two- to 20-year prison term and up to $10,000 in fines for committing a second-degree felony charge of tampering with a consumer product.
Shortly after the video became viral, Blue Bell Creameries, the local manufacturer of the ice cream brand, called the incident a "malicious act of food tampering."
"LICK IT, LICK IT"
The video shows the girl licking a tub of ice cream then laughing as she returns it in the freezer. The incident took place at a Walmart store in Lufkin on June 28. The video has amassed more than 11 million views on social media.
After the video went viral, the ice cream company stated that all tubs containing the mix of creamy vanilla ice cream with swirls of chocolate fudge and roasted peanuts covered in dark chocolate have been removed from the store's shelves.
The girl's boyfriend filmed the incident and can be heard encouraging the girl to "lick it, lick it." Police said that he is an adult and that they are discussing with prosecutors what charges may be pressed against him.
ANOTHER WALMART VIRAL VIDEO
It's not the first time an incident at a Walmart has gone viral. And not all involve ridiculous mischief.
In one viral video, a talented young girl is seen belting out Adele's "Rolling in the Deep" in the meat section of the Walmart store.
A woman and her daughter were doing their weekly shopping when they came across the 8-year-old girl, who was confidently crooning to the mega-hit. The mother quickly pulled out her phone and filmed the young aspiring singer.
Please fill in your e-mail so we can share with you our top stories!