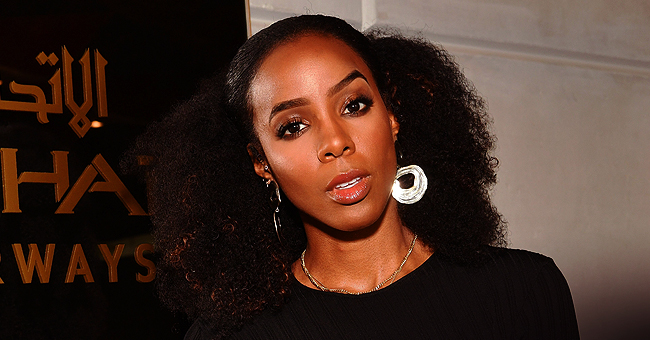 Getty Images
Kelly Rowland Moved to Tears during Her Environmental Message on 'The Voice Australia' Finale

The Voice coach, Kelly Rowland shares moving message about the environment amidst tears in the intense finale of the music talent show, "The Voice" Australia.
Stunning in a magnificent black gown, the former destiny child member, Kelly Rowland performs Earth Song by the late king of pop, Michael Jackson alongside her last remaining artist, Zeek Power.
No one was more moved than the veteran performer as she broke down while giving the stirring performance live on the elaborate stage created for the act which included a tilted platform and a mist that left both singers soaked in tears on the show's final night.
Discussing the song's strong environmental themes and the Earth's vulnerable state at the end of her performance, the "motivational" crooner overcame with emotion, choked up.
"Man, ooh. I'm so emotional. Our Earth. We have to love ourselves and hold our Earth and each other in reverence and respect and love." Kelly said. "That is what I wanted to come across in that performance."
The American star rocked an elaborate black gown designed by J'Aton Couture which was made from an intricate lace material, features a plunging neckline and other amazing details. The exact dress was also worn by the high profile actress Jessica Marais, at the 2016 Logie Awards in Melbourne, Australia.
The "Dirty Laundary" singer showed off the beautiful outfit on social media with the caption "Chocolate Barbie."
Unfortunately for Kelly, the prize money of $100,00, a recording contract with Universal Music or EMI was not won by her team member Zeek Powers.
Team George's Diana Rouvas who performed beautifully, Whitney Houston's "I Will Always Love You," took the top spot, and Diana's mentor Boy George, who had been brought to tears earlier by her rousing rendition of the classic was ecstatic about the victory.
"This show has been, this season has been incredible. Like ridiculous. I am just delighted for Diana, delighted for her. Delighted," George said.
The show was finally ended with a performance of a new single, "Wait For No One" by the show's latest winner, Diana Rouvas.
Please fill in your e-mail so we can share with you our top stories!