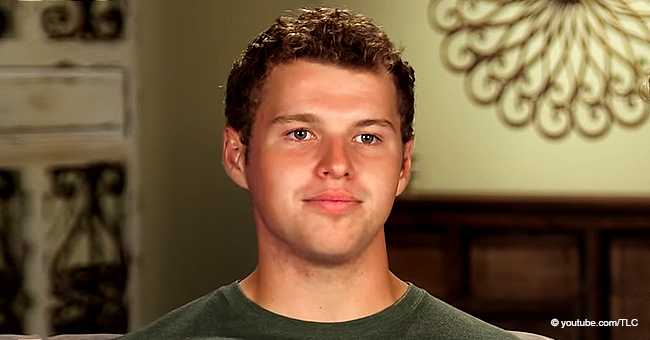 Youtube/TLC
Jeremiah Duggar: Old Enough to Court

Twins, Jedediah, and Jeremiah Duggar seem to have grown overnight. Even their sister Jinger Duggar was left gobsmacked at how quickly her little brothers have grown up.
Jinger took to her Instagram on the boys 20th birthday to ask "how are they 20 already?!" The most shocking part about the boys hitting their 20's is the idea that they are old enough to start courting.
In fact, Jedidiah and Jeremiah are the oldest Duggar's still at home aside from Jana. Rumor has it that Jeremiah might have a secret or two up his sleeve.
"Counting On" fans are eagerly waiting for the next Duggar sibling to start a courtship. With John David Duggar and Abbie Burnett married and expecting their first child together, fans can't help speculating who's going to find their match next.
Rumors around Jeremiah Duggar peaked recently. Fans even suspect that Jeremiah might be courting Burnett's sister after John David shared an intriguing picture on Instagram in August last year.
"Eat more chicken all night long @chickfilaofada #cfafirst100 @chickfila," John David captioned the cute pic.
The pic showed Jeremiah and John David with Abbie Burnett's sisters at Chick-Fil-A. At the time John David and Abbie were not married yet.
Fans wondered if Jeremiah was the designated chaperone for the evening. However, other's argued that his presence would have been unnecessary since Burnett's siblings were also present.
Naturally, fans theorized that if Jeremiah wasn't the chaperon then perhaps he was with the group because he was courting one of Burnett's sisters. The theory seemed even more plausible when fans pointed out that the pic was taken in Oklahoma.
Shortly after John David shared the post, fans flooded Reddit with theories about Jeremiah's dating status. One wrote:
"Maybe it's the twins, Maggie and Carinna? They're about the right age to court Jeremiah."
Another joked:
"On a double date perhaps and HE is being chaperoned! Wink!"
"Is Jeremiah taken?!," one fan eventually asked on Instagram.
However, there has been no confirmation that Jeremiah is courting anyone as yet even though it has been months since the speculation started. In the meantime, the young Duggar certainly has gained a huge following of admirers.
In fact, it is a common occurrence for doting fans to leave comments asking him to court them or praising his good looks.
Please fill in your e-mail so we can share with you our top stories!