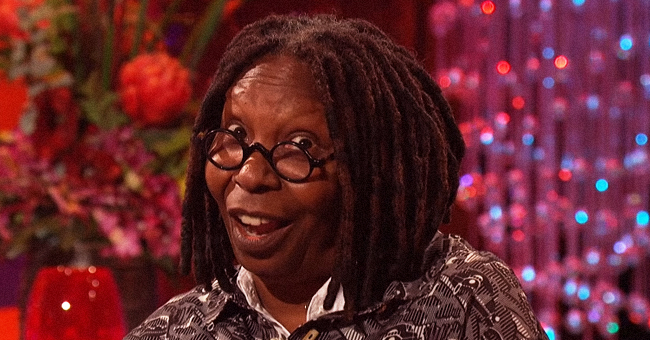 YouTube/BBC
Whoopi Goldberg on Why Her Three Marriages Failed: 'It Wasn't for Me'
It took Whoopi Goldberg three failed marriages to realize that she's not built to spend the rest of her life legally tied to and living with another person, as she recently confessed in an interview.
Whoopi Goldberg has gone through trial and error in her relationships over the past six decades of her life, and at some point, she realized that being single its what suits her the best.
The "The View" co-host was married three times: first to Alvin Martin from 1973 to 1979, with whom she shares her daughter Alexandrea, 46; then to cinematographer David Claessen between 1986 and 1988; and lastly, to Lyle Trachtenberg between 1994 and 1995.
PEER PRESSURE
However, Goldberg recently revealed that her marriages would have never worked and that the pressure from society played a significant role in her trying to fit in as a married woman back then.
"I just feel bad that it took me so long to realize that I wasn't meant to be in a relationship."
"Look, people expect you to have a boyfriend. They expect you to get married. So I kept trying to do that, but I didn't want to share information with somebody else," she admitted. "I didn't want anybody asking me why I was doing what I was doing, or to have to make the other person feel better."
And continued:
"But if you're in a relationship, you have to do those things, and it took me a while to figure out that I didn't want to. I'd be thinking, why don't I feel the thing that I'm supposed to? Then one day I thought: I don't have to do this. I don't have to conform."
Whoopi eventually realized she wasn't going down the same path as the rest of the people, and no matter what society would think, she just wasn't built to play as the happy wife.
"I tried marriage, and it wasn't for me. You can't be in a marriage because everybody's expecting you to," she said.
A LACK OF COMMITMENT
Goldberg, 63, has been candid about her relationships and her views on love and marriage before.
In 2016, she told the Times that although she can spend as much time as she needs with somebody, she's not looking forward to being with somebody forever. "I don't want somebody in my house," she declared.
A year later, Goldberg echoed her thoughts in a conversation with the Daily Telegraph, but this time, she said it was her fault neither of her marriages worked.
"My marriages failed, and I was the common denominator," she stated. "My commitment was never that strong. I can say now that I was never really in love. The realization freed me up."
BRINGING THE BEST OUT OF THE SINGLE-LIFE
However, Whoopi hinted that her lack of commitment doesn't mean she doesn't have her fun.
"I love men and men love me. I'm lucky that way," she admitted. "I just feel bad that it took me so long to realize that I wasn't meant to be in a relationship."
Whoopi, who had public relationships with actors Frank Langella, Timothy Dalton and actor Ted Danson, wrote a book based on her experience with love titled "If Someone Says 'You Complete Me' Run," where she gives insight on how being single can also be fun.
"I get to hear from a lot of different people about relationships, and this got me trying to figure out why the divorce rate is SO high," she said. "It occurred to me that as one who has done it badly often, I might have some insight. It's hard to know the other person's agenda, but if someone says 'you complete me'...RUN!!!"
Please fill in your e-mail so we can share with you our top stories!