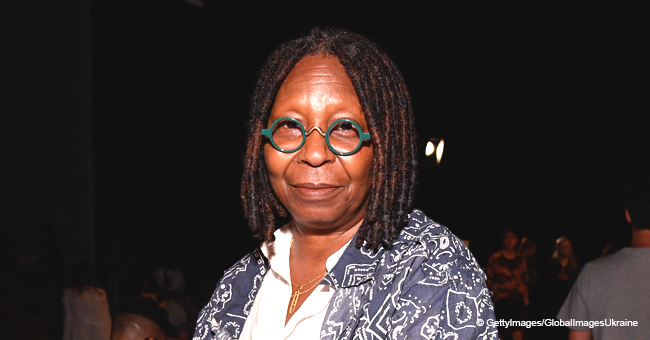 Whoopi Goldberg Believes That Her 3 Marriages Weren't Successful Because of Her
Fans love Whoopi Goldberg's sense of humor and refreshing honesty, and this time she shares a very personal reflection on her past relationships.
She recently felt accountable for the failure of her three marriages. And she says it was simply because she was never really in love. So when things got difficult, she didn't have any compelling reason to stay committed and make it work.
Her first marriage was to Alvin Martin, with whom she had her daughter Alex, was also the longest. She was later married David Claessen for two years, and finally Lyle Trachtenberg which lasted for a year. In thoughtful reflection she said,
"It took me some time, but I realized that trying to turn myself into something I wasn't ready for, for a man, wasn't his fault. It was mine. My marriages failed, and I was the common denominator."
The actor said that admitting all this to herself was very liberating. She concluded that,
"I love men and men love me. I'm lucky that way. I just feel bad that it took me so long to realize that I wasn't meant to be in a relationship."
Her experiences on the topic of relationships are vast. She had many high profile boyfriends in her life including Ted Danson, Frank Langella, and Timothy Dalton.
Goldberg decided to write a book called, "If Someone Says 'You Complete Me' Run!" which focuses on what she felt was wrong in relationships. She shared,
"My experience over the years is that a relationship requires that you commit to caring what somebody else thinks. But the truth slowly dawned on me that I didn't really want to work that hard."
The EGOT winning Goldberg is content being single, and is focusing on her growing family. Her daughter Alex Martin already has three grown-up kids of her own and is already a grandmother, too.
Goldberg, now a first-time great-grandmother said,
"I have many relationships - with my daughter, my grandkids, and now my great-granddaughter - and they come first."
Please fill in your e-mail so we can share with you our top stories!