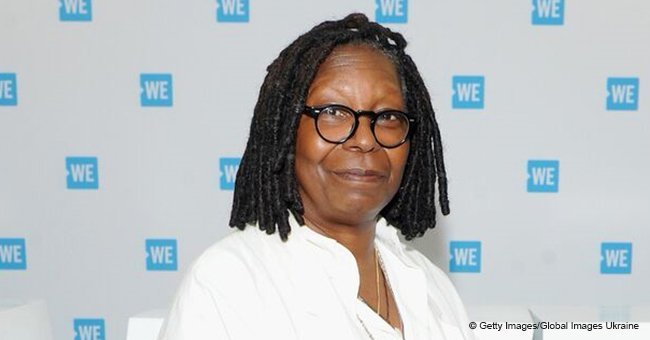 Whoopi Goldberg, her daughter and great-granddaughter glow with joy in new pic from birthday
- 'The View' panelist's daughter, 44-year-old Alex Martin who is about to turn 45 this 9th of May shares a series of pictures on her Instagram as the family celebrates her granddaughter's birthday, and we at AmoMama completely love the snaps.
- Whoopi Goldberg has one child, her only child, her daughter, Alex Martin, who is also a mother of 3 grown-up children with an adorably pretty granddaughter Charli Rose.
- The great-granddaughter of Whoopi just celebrated her birthday a few days back and snaps of her with the rest of the family celebrating the little one's special day were posted by Alex on her social media account.
Whoopi Goldberg became a mother on May 9, 1973, as she gave birth to her one and only child, her daughter Alex Martin.
As 'Hello' previously reported, the 'Academy Awards' winning actress became a grandma at the age of 34, when her daughter welcomed to the world her first child, her daughter Amarah Skye in 1989.
The 2nd child, Jerzey, Alex's 2nd daughter arrived in 1995, and in 1999, her one and only son, Mason, was born making 'The View' panelist a 3rd-time grandma.
Over time, Whoopi who is about to turn 63 this November 13 is blessed with 3 beautiful grandchildren.
Moreover, Whoopi's eldest granddaughter, Amarah Dean, who was born sometime in November in 1989, is married to Christopher Burr-Reynaud, and their union was blessed with a pretty little tot, their daughter Charli Rose Burr-Reynaud, according to 'Newswirl.'
According to the latter, Charli Rose was born on March 15, 2014, making Whoopi Goldberg a first-time great grandma.
Here's Charli Rose pictured above by her grandma Alex Martin on Halloween trying to make some trick or treat.
'My little #Halloween#Princess #Charlirose #mygrandbaby#accordingtoAlex'
She's definitely the family's princess being the very first granddaughter of Alex and very first great-granddaughter to her famous grandma Whoopi Goldberg.
And on her Charli's 4th birthday, Alex Martin posted a series of photos to greet her granddaughter as shown above.
The little tot is looking like definitely having a blast on her special day as she's all smiling while she's spending time with her family.
Isn't she adorably pretty?
Source: Instagram, Hello, Newswirl
Please fill in your e-mail so we can share with you our top stories!