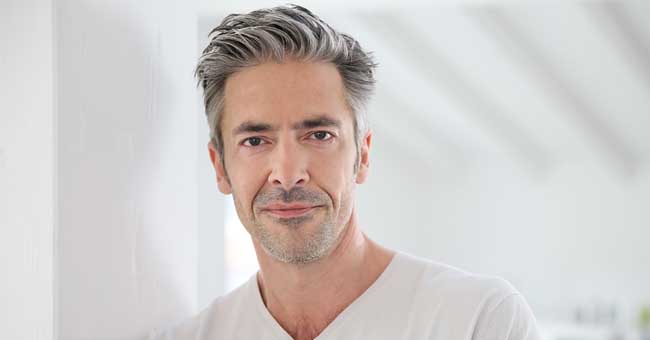 Source: Shutterstock.
Dad Sparks Debate after Selling His Teen Daughter's Car for Texting while Driving

While distracted driving amounts for almost 25% of vehicle accidents, a father decided his daughter won't end up a statistic and sold the car he bought her after she got pictured texting and driving.
Before their daughter turned sixteen, the unnamed father shared on Reddit that he and his wife decided to buy her a car. Given that she adhered to, and continued to adhere to certain conditions.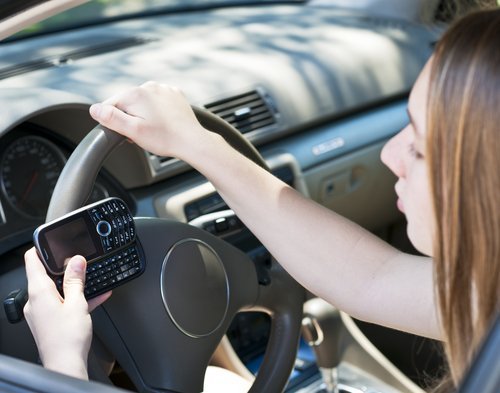 A teenage girl texting and driving. | Source: Shutterstock.
"The stipulations were continuing good grades, good attitude, she could only bring one friend with her somewhere (to begin with), we had to know where she was, and the obvious two: don't drink & drive, and don't text and drive," the father wrote.
With college only a few months away, everything went "swimmingly" until someone posted a picture of her on the app NextDoor.
"My daughter was posted with her face down as she texted and rolled through a stop sign. Once with her face down in her phone at a stoplight. I was livid. My wife was the one who showed it to me. We found out there were more instances (from her Instagram Stories) and we decided... no," the father explained.
They took the car back and sold it, but along with their unpleasantly surprised daughter, the situation also had everyone in their life "up in arms and divided." Her grandparents have threatened to buy her a car again if they sent her to college without one.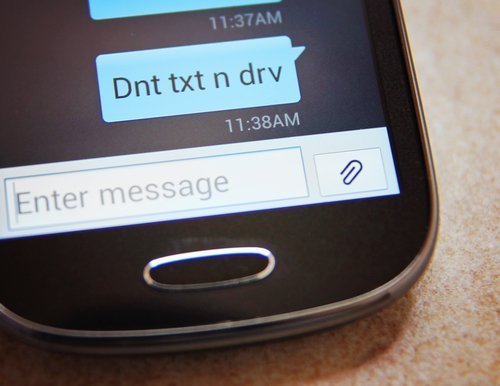 Close up of text message warning not to text and drive. | Source: Shutterstock.
But many netizens agreed with the father's decision and the lesson that actions have consequences, and that he also put the safety of his daughter and other road users first.
"You are awesome, and I wish more parents had severe consequences like this. I mean, sure she lost "her" car, but that's better than losing her life!" one user commented.
According to statistics, texting while driving is as dangerous, if not more so than drinking while driving. While texting while driving is equivalent to having had four beers, someone's reaction time while texting is said to be 18 times slower than that of a legally drunk person behind the wheel.
Those who indulge in texting while on the road are also six times more likely to cause an accident as someone under the influence of alcohol.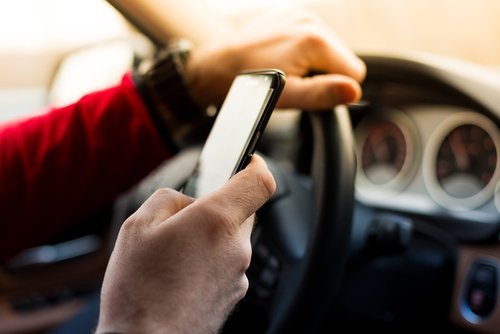 An adult texting and driving. | Source: Shutterstock.
While autosafety.com stated that over 3,000 teenagers die in texting while driving related accidents, they are not the only guilty parties.
AT&T conducted a survey wherein 49% of drivers admitted to texting while on the road. Of those, 90% understood the dangers associated with the habit but continued doing it anyway.
The habit of always being connected and the feeling of productivity it gave them made it difficult for those drivers to resist the urge to respond to incoming messages right away.
The dangers of texting and driving. | Source: Shutterstock.
The same telecommunications company developed an application for iPhones called DriveMode. It automatically turns on when the vehicle goes faster than 15 mph and silences incoming alerts.
The app also sends a text to a sender that the recipient is driving and even alerts parents if a driver tries to disable the application.
In a related story, another father tried to get his son to take responsibility for his life. But after many failed attempts, the father decided to kick his son out of the house.
When the consequences had him wondering whether he made the right choice, the father took to social media for a broader perspective.
Please fill in your e-mail so we can share with you our top stories!