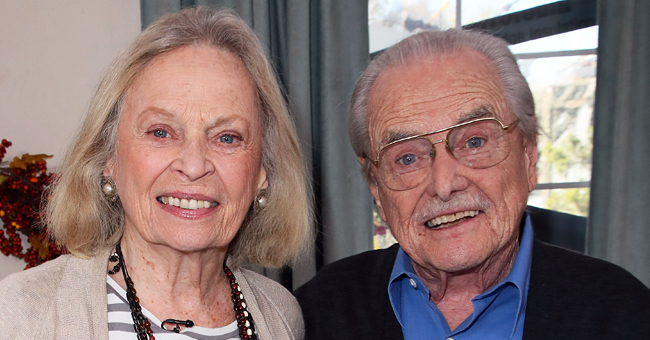 Source: Getty Images.
Inside 'Little House on the Prairie' Bonnie Bartlett's 68-Year-Long Marriage with William Daniels
Separately Bonnie Bartlett and William Daniels had successful acting careers. Together their "life-long romance" achieved what few Hollywood couples ever could.
Bonnie got known as Grace on the television show, "Little House on the Prairie" while William first made a name for himself in the early 1980s as Dr. Mark Craig on "St. Elsewhere."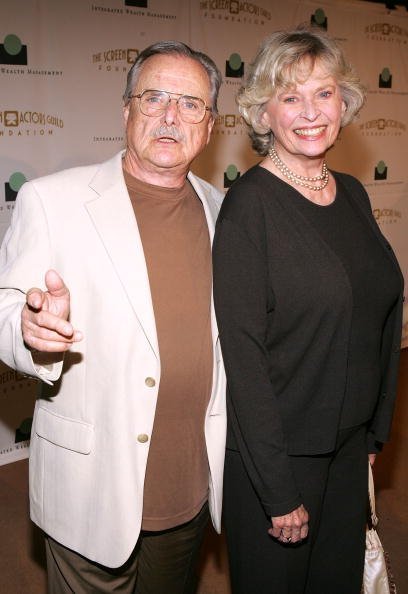 William Daniels and Bonnie Bartlett arrives at the Screen Actors Guild Foundation "Cocktails on Sunset" benefit launch party at the Argyle Hotel on July 16, 2005, in Los Angeles,California. | Source: Getty Images.
The couple first met at university in 1948 and remained inseparable since. "We met at Northwestern after he was in the army, and we were together ever since. We didn't know it was going to be a life-long romance," Bonnie said during an interview in 2013.
They got married on June 30, 1951, and separately starred in various productions before their joint casting in "St. Elsewhere." Their well-received performance as a married couple on the show earned them both Emmy Awards in 1986, the first married couple with this achievement since Lynn Fontanne and Alfred Lunt in 1965.
Bonnie recalled their time working together on "Saint Elsewhere" as fun as she told The Five Count in 2017, "We would just play off each other, you know, it's not a lot of hard work because it's really easy."
The couple worked together on other projects as well which Bonnie said "just happened" since they had great onscreen rapport and added, "We almost did another series by ourselves as we've had several opportunities to do comedy series together, but William didn't want to do a sitcom. And then, "Boy Meets World" came along, and he was very happy to do that."
Some of William's other roles in films like "The Graduate" in 1967 and "Blue Lagoon" in 1980 had been more serious, so he had been hesitant to dive into comedy.
But one thing he knew for sure is that the best decision of his life had been to ask Bonnie out on a date all those years ago. The reason behind their lasting romance and their two sons, Micheal and Rob, William said in 2017, is appreciation.
"Really, the secret is respect. I respect her as a woman, but I particularly respect her as an actress. That's the reason I found her. I heard her acting, and I asked her out for coffee, and we went on from there," William said.
In William's memoir, "There I Go Again," released on April 1, 2017, he credited Bonnie for always making sure William knew he was doing the right thing when he felt hesitant about a work offer.
"He tends to be so negative about things, so I say 'Come on, you gotta do this, this is good," Bonnie said during an interview with CBS Los Angeles.
Bonnie went on to make appearances in television shows such as "Home Improvement" during the 1990s, "Twin," and "Salem's Lot," while William also got known as the voice of Micheal Night's car, Kit in "Knight Rider." And together, known as one of Hollywood's true love stories.
On October 27, 2018, the couple had a scare when someone attempted to break into their San Fernando Valley home in Los Angeles.
But thankfully William's quick actions made sure the burglar didn't get further than the inside of their back door.
Please fill in your e-mail so we can share with you our top stories!