Reddit Battle: NCIS Fans Are Deciding Who Is the Worst Lead Character of the Show
It's been 16 years since "NCIS" first aired on television and fans are still loving the crime scene investigation series. However, while they don't love all its characters, there are those who will always hold a place in their hearts.
A discussion on reddit.com invited fans of the popular show to weigh in on their least and most favorite lead characters, and it may be surprising to see who got the most mentions in both categories. 
After 16 seasons, much of the leading cast members have left and been replaced with new ones. In this discussion both old and new characters were judged in various capacities, with persons even considering the actors and actresses behind the characters.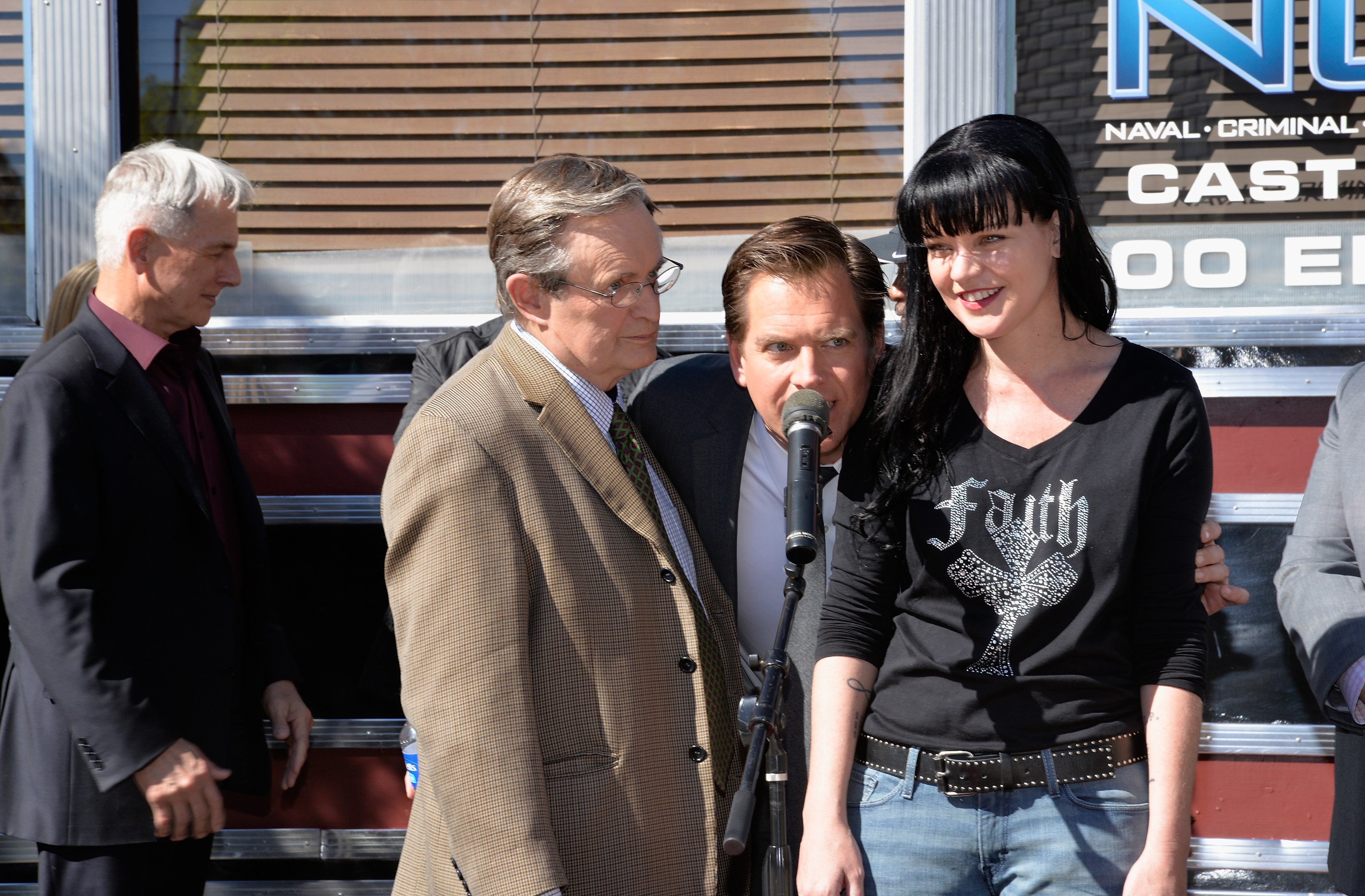 Jenny Shepherd seriously irked some viewers 
Fans went by their discretion in terms of who was categorized as a lead character. For the most part, once a cast held a recurring role on the show they were counted. Jennifer "Jenny" Shepherd was present in seasons three, four, and five. 
One fan explained:
"Least Favorite Lead: Jenny Shepard. I just had no respect for the character. She was super annoying, catty and unrealistically unprofessional. I get it's a TV show and I hate to say this but she was a total walking trope!"
For many viewers, that was just about enough of her anyways. Instead of bringing something positive to the team, the former love interest of team leader Leroy Jethro Gibbs only provided annoying back and forths and her attitude was frowned upon. 
Another wrote: 
"Least Favorite Lead (NCIS): Jenny. She just always came across as a jerk to me. Nothing to like for me." 
While Alexander Quinn did the opposite — but in the wrong way 
Another character, Alexander Quinn, appeared in just one season of the show but remained as a stain in the mind of at least two fans who voted her as their least favorite. Season 14 saw Quinn's entrance as well as her swift exit from the series.
A fan said: 
"I would say the worst main character is Quinn. Kasie is a close second, but I am waiting for her to settle in still. Quinn was an incredibly bland character that didn't bring anything to the show. The most notable thing she brought to the show was her history in Philadelphia and that was wrapped up very quickly. She didn't leave a strong mark and didn't develop any meaningful relationships."
It appears that the feeling that Quinn was "bland" and brought nothing to the show was shared by the people who ultimately let her go. In contrast, Jimmy Palmer had a distinct reputation as being a goofball and for one person who also disliked Quinn, that was a turn off.
Another fan explained: 
"Worst main character: Quinn. They didn't have much for her to do, and the roster was kind of full at the time. For someone on the show 5 plus years I'd say Jimmy Palmer (not that I dislike his character, just the fact that the writers wrote him as a complete goofball until the last few seasons."
Abby Sciuto's feedback was surprising for the length of time she was on the show
Abby Sciuto was also identified by some as their least favorite character despite her 15-season run on the show. While her quirky attitude was appreciated, in the view of many, she simply went nowhere in terms of character development. 
A fan wrote: 
"Least Favorite: At first, I couldn't think of one, but seeing all these Abby responses makes me realize I agree." 
One person said: 
"Abby. Don't get me wrong she's quirky and that's cool with me. But it seems that she makes no personal progress. I don't connect with her because we don't get to see the same level of deep, emotional scenes we get for most everyone else."
Some people said that Abby grew on them, while others said they grew to dislike her over time. One person revealed that they would even have to fast forward her scenes because she was "childish [and] obnoxious."
Gibbs and Abby's real-life issues prompted fans to take a side
There was one fan who was split in their decisions and wrote: 
"Lead I've grown to dislike: This is a tie between Abby and Gibbs. I never really liked Abby but I enjoyed some of her scenes and especially her interactions with everyone except Gibbs and McGee. But I've found that even during rewatches I have to fast forward through most scenes that have a focus on her. Her character is childish, obnoxious..." 
In their explanation, the fan touched on the actress who played Abby — Pauley Perrette. After leaving the show on May 2018, Perrette's reason for her exit caused many fans to raise their eyebrows at her "antics" as the fan put it.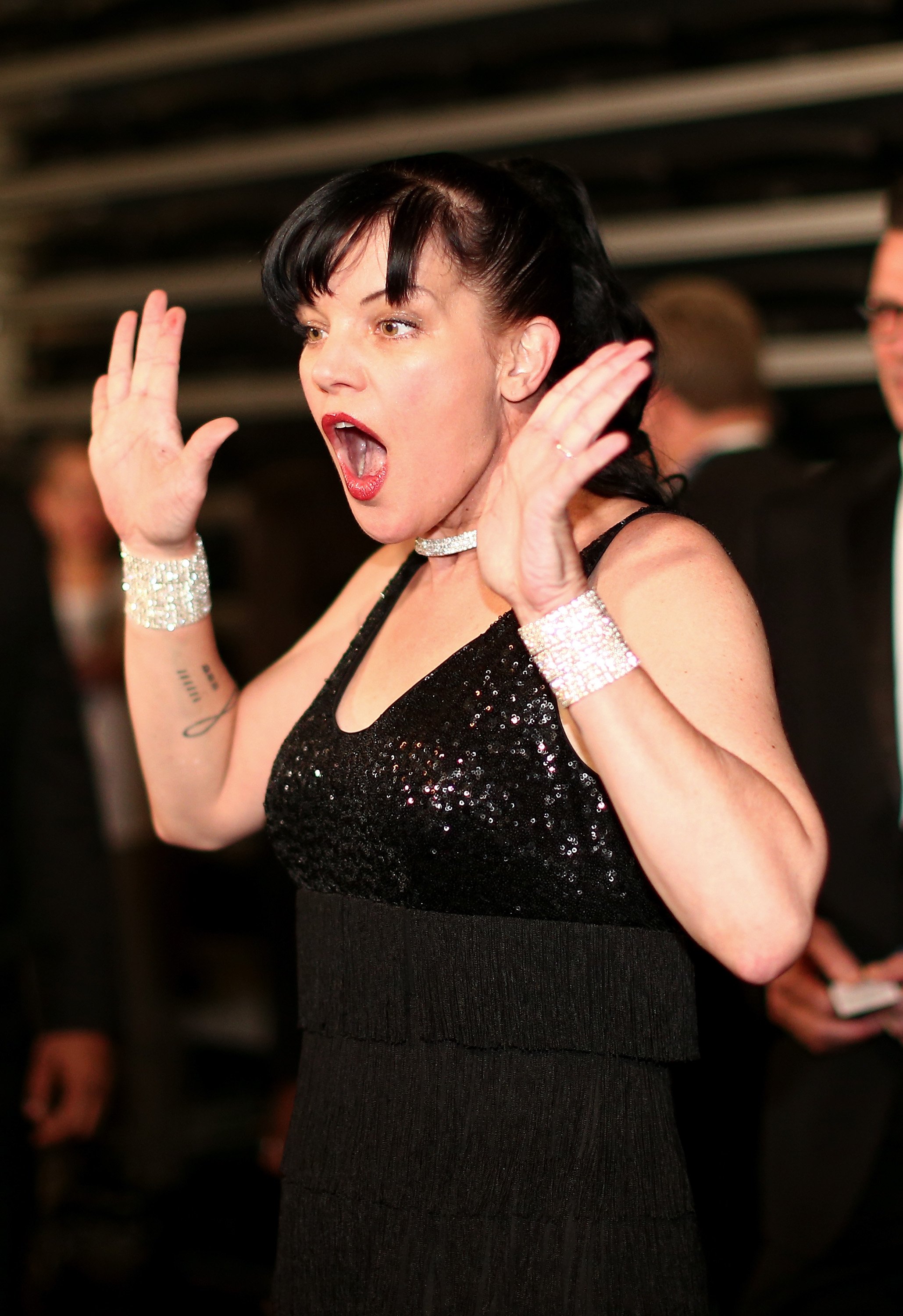 Viewers learned that Mark Harmon's (who plays Gibbs) dog once bit a crew member in 2016 and since then, Perrette was bent on having the animal removed from the set. According to TMZ, CBS told Harmon that his dog was only allowed on set if it remained on a leash in his trailer.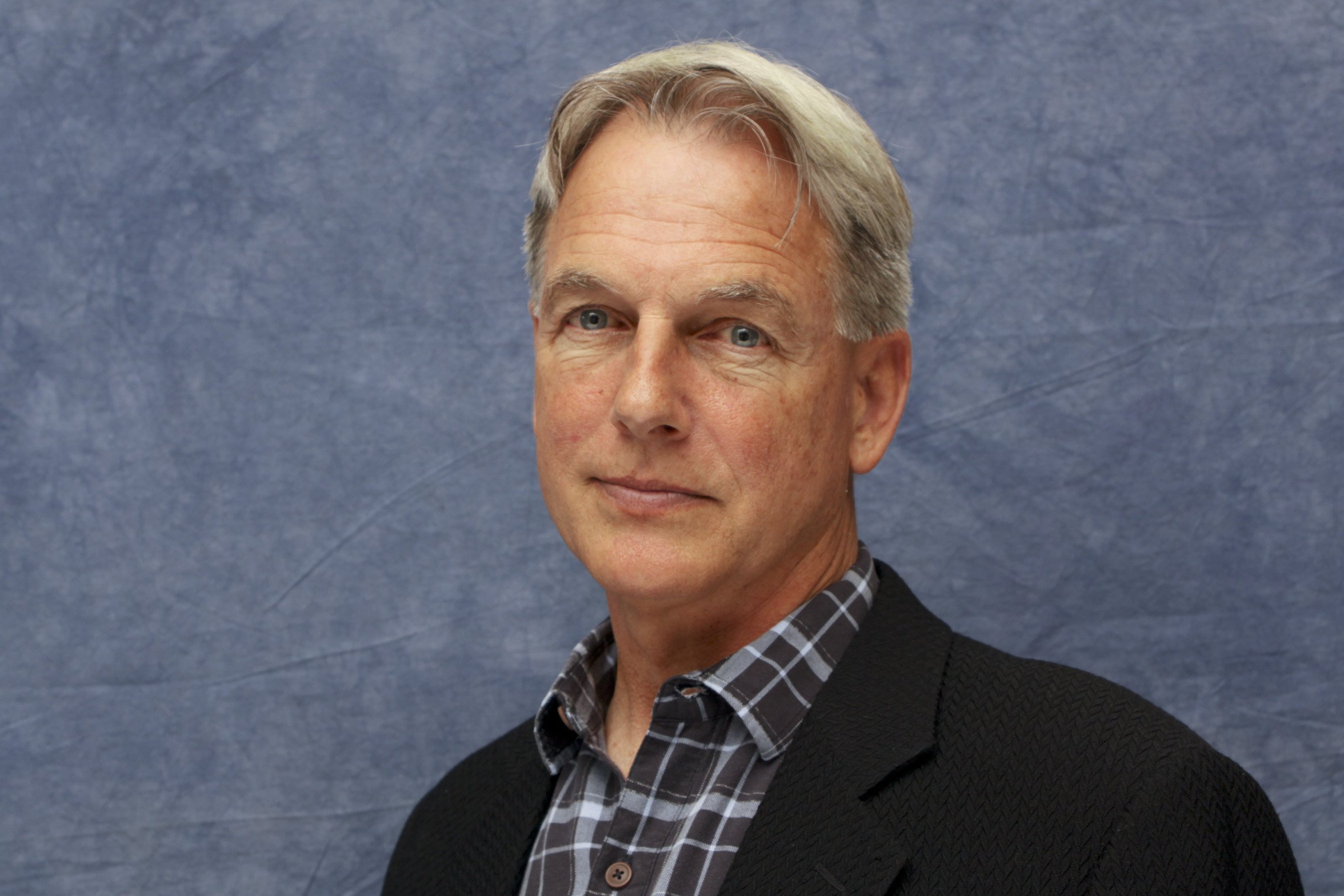 Pauley Perrette seemed to exaggerate what happened
In a June 2019 tweet, Perrette claimed she was "attacked" by Harmon, opening another bag of worms and forcing curious fans to dig dipper. In the end, they found that Harmon once did a body check on Perrette — which she indicated was an assault — and she believed it to be revenge for her actions with the dog. 
For one fan, Abby went from their most favorite to their least favorite character, much like the actress' interactions with her co-star turned quite sour, reaching to the extent that she and Harmon even stopped filming scenes on the same day. 
One fan was the oddball out with their pick for least favorite
A lone fan wrote:  
"Worst Main Character: Ziva. She started off as [expletive] near a double agent and the whole time she was on the show her character was a whiny and petulant child whenever she didnt get her way or whenever Tony interacted with another woman, despite her inability to tell him how she felt until her last episode. I hated this character."
Several characters were mentioned as the least favorite of fans, but it may have surprised some to see Ziva David in that category. Appearing on the show from seasons three to 16, the special agent just didn't quite cut it for one person who called her "whiny and petulant." 
Actress Cote de Pablo who played David left the show back in 2013, but thanks to a vague storyline, she was able to make a return in season 16. Meanwhile, the actress who replaced her took the cake for least favorite. 
Could Ziva's replacement live up to the original? 
A fan explained: 
"Worst Main - Bishop. Now, for me, this is because I didn't like that she replaced Ziva, at first but also because I don't think Bishop is a well-written character. It's not the fault of the actress but the writer for Bishop really turned me off to the character, especially, as they seem to be trying to force some type of special relationship between Gibbs and Bishop to replaced the Gibbs/Ziva's relationship."
Some people noticed that with David gone, there was a gaping hole that existed in terms of a "what if?" relationship. David and agent Tony DiNozzi had an unspoken love interest between them and people missed that, and the tension between new character Eleanor Bishop and Gibbs didn't quite cut it. 
Another fan said: 
"I didnt like her as she seemed dull. There was no cutesy sexual tension between her and Tony like Ziva or Kate. But she has grown on me." 
Plus, she had a poor back story in the opinion of some and some even said she simply wasn't "hot" enough. Overall though, people just missed David. As one person put it, "Ziva was basically a very hard act to follow." 
They wrote in full: 
"Ziva was there far longer than Kate and for lots of reasons had many fans, including me. Bishop is not a ninja, not a tragic figure, not involved so melodramatically, and generally considered not as hot. Ziva was basically a very hard act to follow."
Ziva's name came up a few times for another reason
It's no surprise then that David garnered a couple mentions for being the most favorite. She was capable on the field, had an interesting storyline, and helped take the show to where it is today. 
A fan said: 
"Favorite Lead, all time: Ziva. She is actually one of the primary reasons I got invested in the show. I watched early episodes just because I could keep it on as background noise but an Undercovers rerun is what really caught my attention and got me hooked." 
Unlike characters like Abby, Quinn, and Palmer, fans felt that David's character development was solid as the series went on. David's dominance as a favorite was tested by none other than her love interest, Tony DiNozzo. 
Another wrote: 
"Favorite Lead: Ziva. I loved the storylines they gave her and thought that they really developed the character well and gave her great satellite characters (Schmiel and Eli, to name two)."
But it was someone else that ultimately took the cake 
One fan's attraction for DiNozzo (played by Michael Weatherly), was a small factor in their choice. They also mentioned his "smooth" personality as well as his competence at the job. 
In full, they said: 
"Favorite lead: Tony. Not only am I ridiculously attracted to Michael Weatherly, I find myself attracted to "Tony's" personality as well. He's just so smooth, comfortable in any situation, he's [expletive] good at his job and he's progressed enough to logically be able to run is how team! He's not perfect by any means but emotionally I'm very attached to him."
Someone else called DiNozzo their "type," and pointed to his light-heartedness on the show as well as, again, his ability to perform well as part of the team. 
According to one fan, DiNozzo "brought the team together and had a really strong relationship with every team member individually." Sounds like an all-around great guy. No wonder he got the most votes. 
They added: 
"I also firmly believe that his departure is the biggest hit this show has taken and was an asset to the show that good writing could not make up for."
One person summed it up quite simply: "Tony (for the movie references, comedic moments and the head slaps from Gibbs)." Sadly, Weatherly left the show in 2016, just three years after David.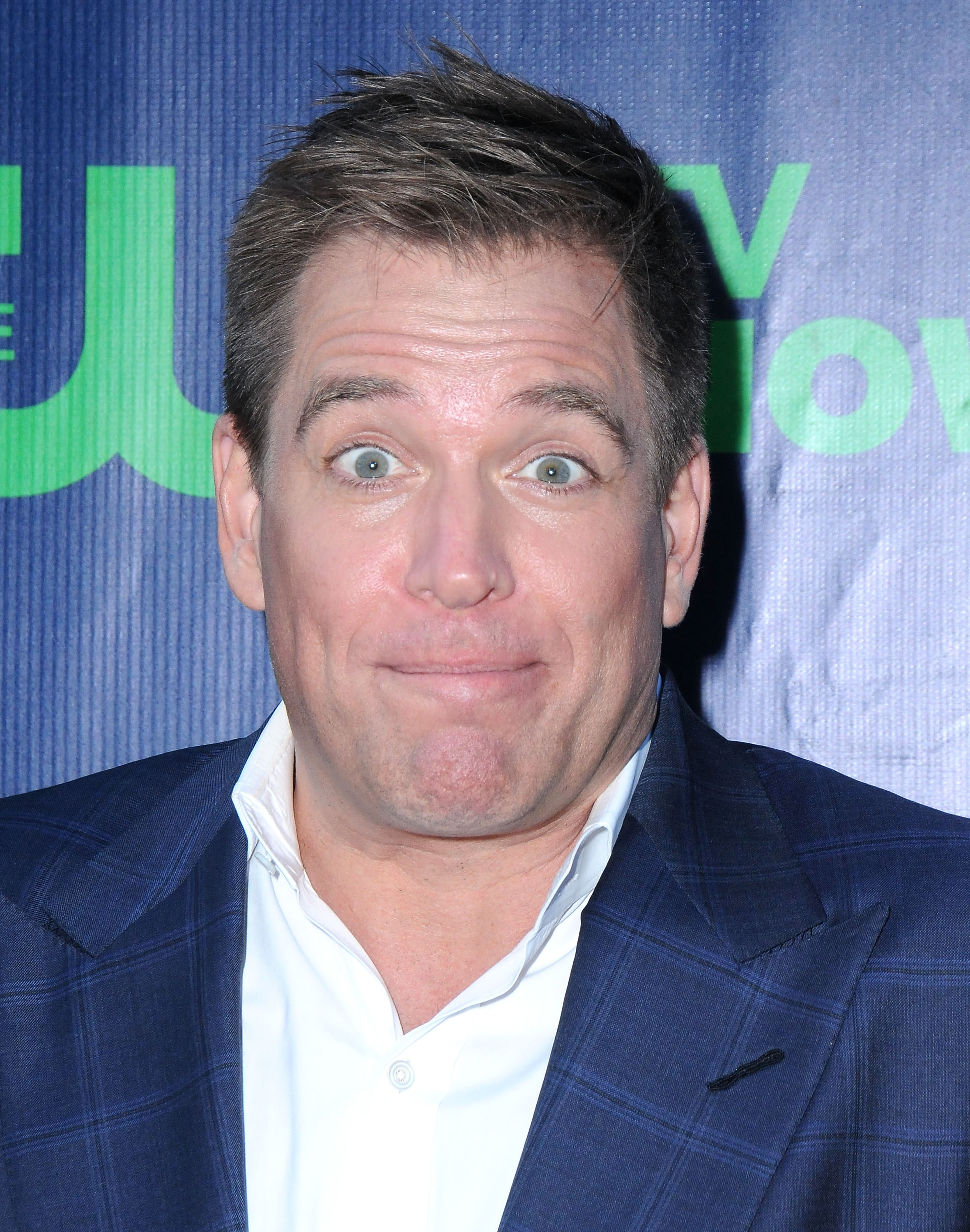 Most have moved on, but Perrette is still making headlines
He's moved on to a legal drama called "Bull," which is now in its fourth season. For one fan, both Tony and David held the top spot in their hearts. 
They wrote: 
"Best Main: Ziva or Tony. I really can't decide between the two because they are so different but both added so much character and depth to the show." 
As for the controversial Perrette, she's also moved on. Since leaving in late 2018, the actress went into comedy with the new show "Broke" on CBS. For good measure, she alerted fans back in June that she was "NOT COMING BACK! EVER!"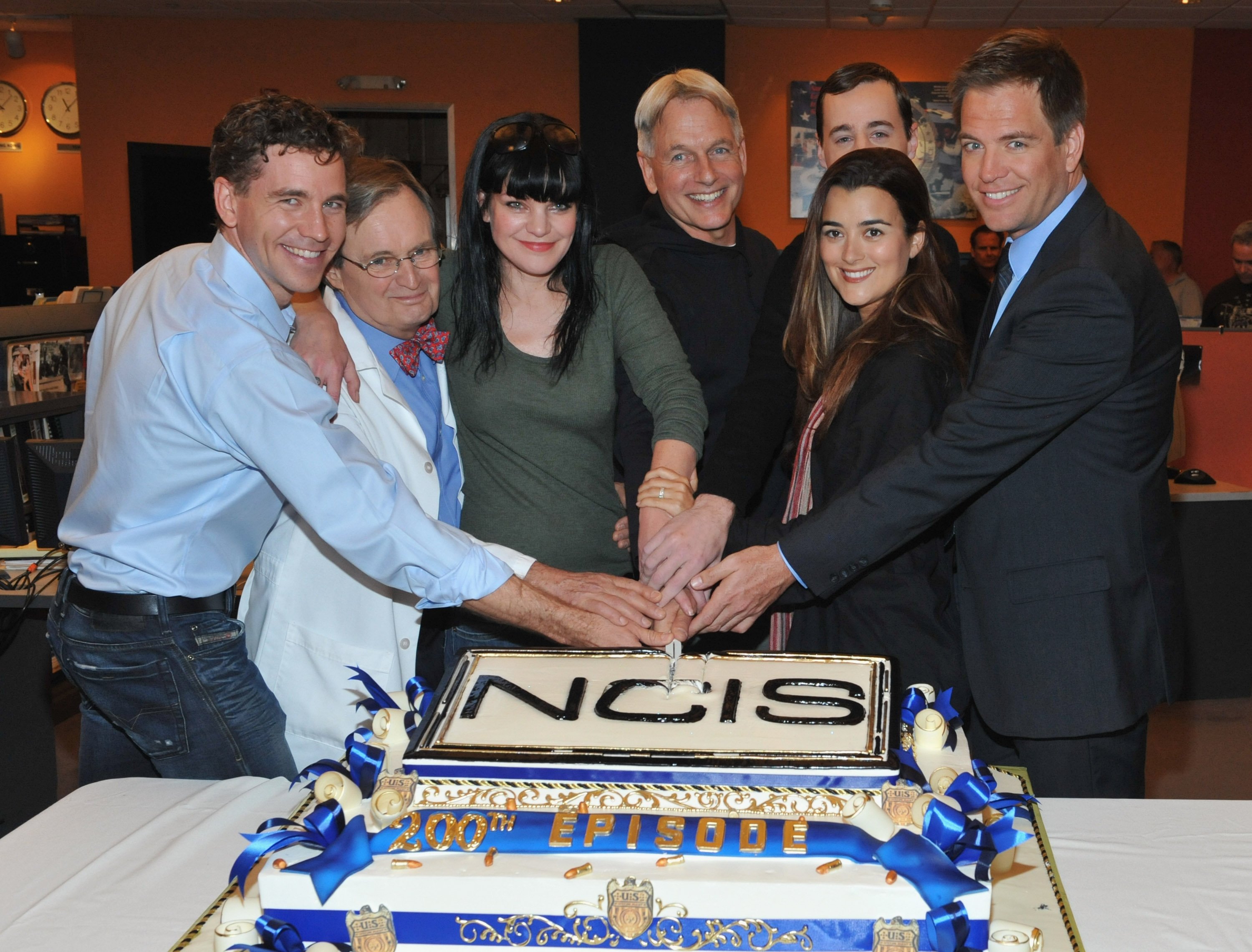 The 50-year-old said she has nightmares about what happened with Harmon. In comparison, she described her new show as being "SAFE AND HAPPY!"
She sure wasn't safe from the wrath of online opinions about her character, but we hope that she's doing well with her new gig and that she finds greater reward with less stress.