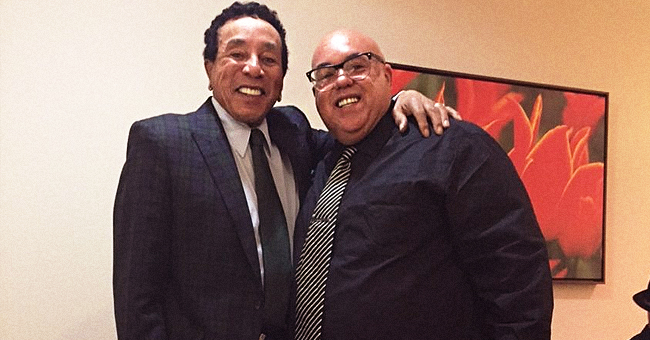 Instagram/borope1
Meet Berry, Smokey Robinson's Rarely-Seen Eldest Son Who Has His Dad's Smile

Everybody knows that Smokey Robinson has a daughter, but he actually also has a rarely-seen son who resembles him quite a lot.
Smokey Robinson and his ex-wife Claudette spent 27 years of their lives together. Through the years, they had to endure seven miscarriages due to Claudette's hectic tour schedule. However, she was able to give birth to two children.
Everyone knows about their daughter Tamla, who was named after Tamla Records, the original name of Motown Records. However, little do people know, they have a son also named after the famous Motown pioneer who opted to have a quiet life out of the spotlight.
Berry William Borope Robinson was named by Smokey's best friend, Berry Gordy. Now, he is 51-years-old, and people are beginning to see the resemblance between him and his dad, especially through his smile.
Sibling Love
While they're not always seen together and live separate lives, Smokey and Claudette's two children are actually close to one another. In fact, when they're celebrating special days, they make sure to greet one another.
Aside from Berry and Tamla, Smokey Robinson has a second son named Trey, from another woman during his marriage to Claudette. This is what caused their separation after 27 years.
However, despite the circumstances of Trey's birth, Tamla also makes sure to include him in her posts for occasions like "National Siblings Day."
On Smokey Robinson
Their dad, William "Smokey" Robinson Jr., was the frontman of The Miracles, where he also worked as the chief songwriter and producer. He was part of the group until 1972 when he decided to retire and focus on being Motown Records' vice president.
After his separation to Claudette, he married Frances Gladney in May 2002, and the two of them have remained together since.
Please fill in your e-mail so we can share with you our top stories!