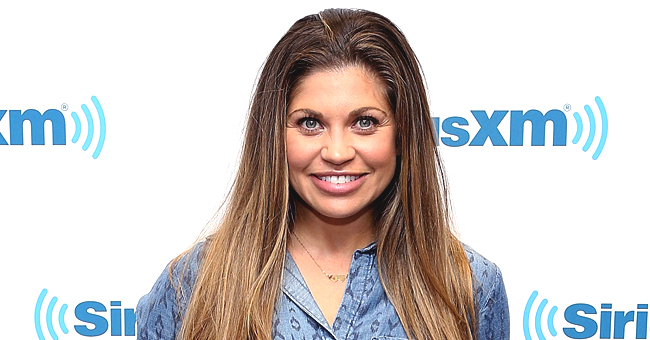 Getty images
Danielle Fishel Reveals Newborn Son Adler is Still Hospitalized after His Premature Birth

The early birth of the former child star's firstborn has come with great complications, and more than a week since his arrival, the boy is reportedly still in the hospital.
38-year-old actress Danielle Fishel and her husband Lawrence Karp didn't expect to go through the hardship they have experienced since their weeks-old son Adler was found to have fluid in his lungs, not allowing him to go home with his parents.
A NIGHTMARE THEY'LL NEVER FORGET
In a July 1 Instagram post, the "Boy Meets World" star showed the baby's crib empty and she explained in the caption that Adler had to remain in the Neonatal Intensive Care Unit due to what she called "a nightmare we'll never forget."
"We still don't have Adler home with us because the deeply good doctors and nurses in the NICU are working diligently to find out why the fluid is there and determine the best way to get it out," Fishel wrote.
Adler was born on June 24, four weeks early than expected, and given that his mother hasn't shared any new updates about him, we can assume that he hasn't been discharged from hospital care yet.
TURNING TO EACH OTHER AND TO THEIR CLOSE ONES
Fishel thanked the support of her family and friends for being there for her and Karp "in unexpected ways" during this ordeal.
"Jensen and I have also become closer than we ever thought possible and the love between us has grown exponentially as we have leaned on each other during both our highest highs and our lowest lows," Fishel also wrote.
"We feel helpess and powerless and useless and we wanted so badly to follow our "birth plan," unsurprisingly none of which involved leaving our beautiful baby boy at the hospital for the first weeks of his life," she complained.
DEALING WITH PAPARAZZI
As excited as Fishel and Karp are despite their newborn's health struggles, the recent mother expressed her discontent about "prying eyes – aka paparazzi" surrounding the family home and following her around as they reportedly did during her pregnancy.
"We are much too fragile for that right now and I pray wholeheartedly that we can have some space as we navigate these next few weeks," the actress demanded.
STAYING POSITIVE
Fishel ended her long caption sharing some details about her baby, and she promised to keep her fans informed of any new developments once he is finally home.
"He loves bath time, he has the cutest sneezes I've ever heard," the "National Lampoon's Dorm Daze 2" star said about her son.
Fishel's post included a picture of Adler's nursery, with his name written in big metallic letters with lightbulbs in them hanging from the wall and a green wooden crib with a stuffed animal on the mattress.
A second image in the slideshow partially pictures Adler in his incubator as both his parents rest their hands on him. All we can see of the baby in the image are his left arm and shoulder and his ear.
Karp, a comedian, shared the second image as well, and as difficult as this all has been for him, he is grateful for having Fishel as a partner, and he has faith that he will be taking his son back home with them soon.
"@daniellefishel is a partner in every sense of the word, picking me up when I'm down, asking the right questions, giving the perfect amount of love during our numerous visits each day," Karp captioned his post.
"I KNOW he'll be out soon, kissing me back, ruining our lives, ready to board our ark," Karp assured.
"I've remembered that miracles still can't always be perfect, but as soon as he's feeling better, it's going to be difficult to convince me that this little guy is anything but," he concluded.
THEY HAVEN'T BEEN TOGETHER FOR LONG
Fishel and Karp have been together since 2017, and they got married in November 2018. The husband and wife welcomed 2019 with the happy news of the two expecting their first child, sharing it with their fans in social media.
Before marrying Karp, Fishel previously married Tim Belusko in 2013, divorcing him in March 2016, but they didn't have any children together.
Please fill in your e-mail so we can share with you our top stories!