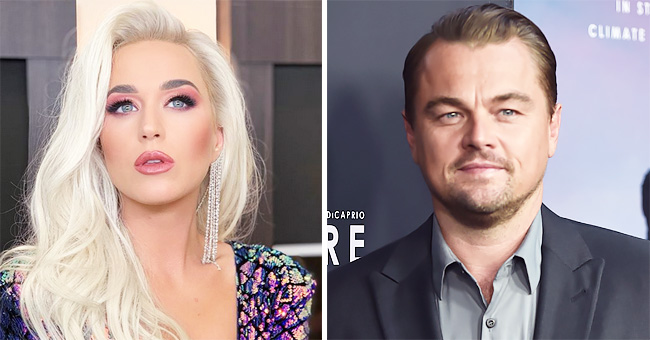 Getty Images + instagram.com/katyperry
Top Ten Famous Scorpio Stars
Scorpio is the eighth astrological sign in the Zodiac. The zodiac sign originates from the constellation of Scorpius and is ruled by Pluto and Mars.
Scorpios are born between October 23 to November 22. Scorpios are often referred to as the most misunderstood sign of the zodiac. Due to its powerful nature, it is sometimes confused as a fire sign but is actually a water sign.
Scorpios are known for being incredibly passionate and powerful. Scorpios work hard to get what they want. They hold their cards close to their chest.
They have an enigmatic nature which is often seductive and beguiling. These ten celebrities are living up to their star sign.
1. Katy Perry
Katy Perry, whose birth name is Katheryn Elizabeth Hudson, was born on October 25, 1984. Perry is actually her mother's maiden surname.
Katy once described herself as "a fatter version of Amy Winehouse and a skinnier version of Lily Allen." However, her comment later offended Allen.
2. Winona Ryder
Winona Laura Horowitz, better known as Winona Ryder, was born on October 29, 1971. In October 2000, she was awarded a Star on the Hollywood Walk of Fame.
Entertainment Weekly also voted her the Best Dressed Celebrity of the Week for the event. She was once best friends with Gwyneth Paltrow but in the 1990s they grew apart and their friendship ended.
3. David Schwimmer
Born November 2, 1966, David Schwimmer rose to fame with his role in the hit sitcom "Friends." Before that, in 1988, he joined seven other Northwestern graduates and co-founded Chicago's Lookingglass Theatre Company.
He is best friends with fellow actor David Catlin. He once phoned into a London talk show to deny false claims that cast members of "Friends" demanded $1,000,000 each per episode.
4. Leonardo DiCaprio
Leonardo Dicaprio is one of the few actors who can pull off almost any character. He was born on November 11, 1974.
When he isn't acting, he is an animal rights activist. He was the American representative at Tiger Conservation Efforts at the Russian Summit and donated $1 000 000 to the preservation of Asian Tiger.
5. Ryan Gosling
Born on November 12, 1980, actor Ryan Gosling is the first person born in the 1980s to have been nominated for the Best Actor Oscar. He was nominated for his role in Half Nelson in 2006.
"I always wanted to entertain. When I was 6, a scrawny, scrawny kid, I'd get in my red speedo and do muscle moves. I actually thought I was muscular. I didn't know everyone was laughing at me," Gosling once said.
6. Danny DeVito
Danny DeVito, born on November 17, 1944, is famous for his acting, producing and directing. Before became an actor, he was a qualified hairdresser.
He once said, "t's fun to be on the edge. I think you do your best work when you take chances, when you're not safe, when you're not in the middle of the road, at least for me, anyway."
7. Goldie Hawn
Goldie Jeanne Hawn was born on November 21, 1945. She started acting at the age of 11. Her first show was "The Nutcracker."
She was reportedly paid a mere $1.50 for the performance. Besides acting, she is also a philanthropist and founder of the Bright Light Foundation for Children.
8. Owen Wilson
The self-labeled troublemaker Owen Cunningham Wilson was born on November 18, 1968. About his career, he once said:
"Sometimes I stop and think how strange this all is. Something that began as a little idea in Austin, that Wes and I just walked around talking about between ourselves, has turned into all this."
9. Jimmy Kimmel
Jimmy Kimmel was born on November 13, 1967. The writer and producer is best known for his show "Jimmy Kimmel Live!"
"I want to do the comedy version of The Tonight Show," said Kimmel about his show.
10. Hillary Clinton
Politician, Hillary Clinton was born on October 26, 1947. Her maiden name is Hillary Diane Rodham. She changed her name when she married Bill Clinton on October 11, 1975. They have one child together.
She once said about personal power, "Women are always being tested . . . but ultimately, each of us has to define who were are individually and then do the very best job we can to grow into that."
Please fill in your e-mail so we can share with you our top stories!