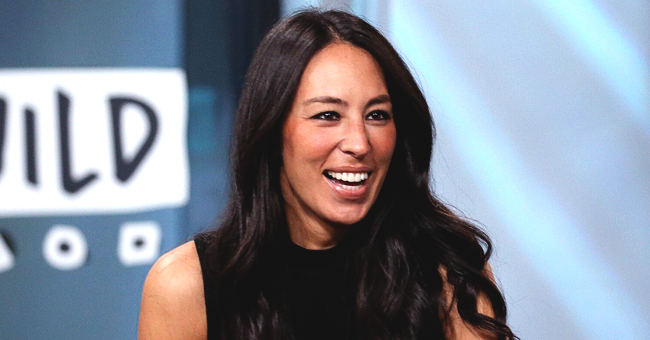 Getty Images
Meet Joanna Gaines' Beautiful Sisters Mary Kay and Teresa Ann

Joanna Gaines has two siblings who share a lot in common with her, including her stunning beauty which has captivated fans of "The Fixer Upper" television series.
It is no secret that reality television star, Joana Gaines is the second of three girls born to the Stevens. However, unlike the "Fixer Upper" star, the two other Steven girls are not into the whole public life affair.
But their connection to the HGTV series star has made it impossible for them to stay out of the limelight. The creative female figure, who co-anchors the series with her husband, Chip Gaines, has, on countless occasions, featured her sisters on her social media page.
SISTER LOVE
A
peep into the star's Instagram page
revealed a 2016 picture to commemorate national siblings day which was
captioned
:
"Sister love."
The post showed a black and white childhood picture of all three Steven Sisters, looking all smiley.
Right underneath it was a more recent picture of them, with their recent looks, and striking the same pose as seen in the Childhood version. The remarkable resemblance and closeness between the beautiful Stevens could make the sisters easily pass off as triplets.
MEET JOANNE'S SISTERS
As earlier mentioned, the house remodeling genius has two amazing sisters, Theresa Ann, and Mary Kay McCall. As the middle child, the star has always been the peacemaker in the family of plant lovers.
TERESA ANN
Teresa Ann Criswell is the elder sister of Joanne and a mother of one. She lives in Austin with her husband and daughter.
She currently runs a Youtube podcast called "Let's Talk With Teresa Ann," which she co-hosts with her daughter. She also owns the blog, "Triumphant Victorious Reminders."
MARY KAY
Mary Kay McCall who goes by the nickname Mikey is the last of the Stevens sisters. She is a mother of six children.
She has a new home in Waco, Texas which was designed by her star sister Joanne to welcome her newest baby.
Her sixth child came along right about the time when her elder sister was pregnant with her fifth. Apparently, her love for large families is something else the sisters have in common.
The mother of five has termed the house designed for her sister as her favorite project. She and her husband embarked on the project after discovering that her younger sister, who was pregnant at the time, was moving back to their hometown after nine years of being away.
Please fill in your e-mail so we can share with you our top stories!