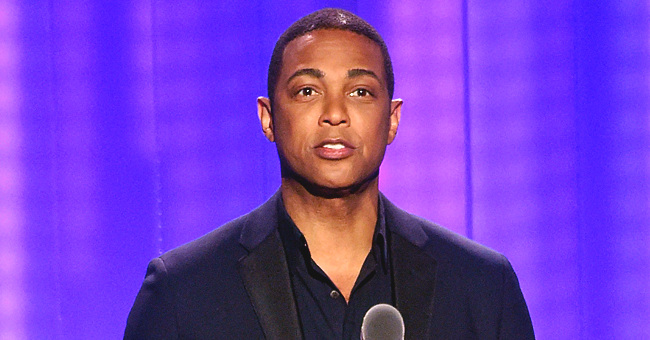 Getty Images.
Tragic Fishing Accident That Took the Life of Don Lemon's Older Sister Leisa

CNN's Don Lemon lost his "partner in crime" when his sister, L'Tanya "Leisa" died tragically at the beginning of 2018, but then joy filled his life again when he gained a partner for life in 2019.
58-years-old at the time of her passing, Leisa accidentally tripped and fell into a pond while fishing in Livingston Parish, Louisiana on January 31, 2018, and drowned.
The Livingston Parish Sheriff's Office did not suspect foul play, and she only got identified the following day.
"The Lemon/Grimes family would like to thank everyone for their condolences and prayers at this time. Our family has suffered the tragic loss of L'Tanya 'Leisa' Lemon Grimes," the Lemon's said in a statement to PEOPLE. "We are leaning on each other for strength at this time. We appreciate privacy as we grieve the loss of our loved one."
Don, who joined CNN in September 2006, received the sad news while at work and gave special thanks to his co-workers for "looking after him" since the death of his sister.
"I got the news here at work, on last Wednesday. And my team here you packed my bags, you made my travel arrangements, you took care of me just as you do every single night," Don said on his show early in February 2018.
Before he continued, Don tried to get his emotions under control. " You don't know how much it meant to me, Jeff Zucker but I will never forget that you wouldn't leave my office, you wouldn't go home until I got in the car or on a plane," he added.
The day after Leisa's drowning, Don took to Twitter with a tribute to his sister. Alongside a cropped photo of her, Don wrote, "Thanks to everyone for your words of sympathy. Please keep my family in your prayers. Leisa was my oldest sister & partner in crime growing up. Always had my back."
The CNN host's boyfriend, Tim Malone, supported him through the difficult time, and the pair announced their engagement in April 2019 on Tim's birthday.
"He gave me a present on his birthday. How could I say no?" Don captioned an image of their puppies, Boomer, and Barkley with dog tags that read, "Daddy, will you marry papa?"
For Don, it's a dream come true that he found the person he wants to spend the rest of his life with, in the real estate agent, Tim, whom he met in New York several years before they decided to leap into marriage.
"I grew up thinking that I would never be able to be public with my relationships, let alone ever get legally married. So for me, this is doubly thrilling and just a wee bit terrifying. Guess I have to start thinking about children. Talk about a late bloomer," he said.
Even though Don is sure that he found the right man for him, the couple has yet to set a wedding date. Shortly after they got engaged, Don Lemon explained why they are in no rush to set a date.
Please fill in your e-mail so we can share with you our top stories!