Kate Middleton Wows Fans at Wimbledon with Fabulous Dolce & Gabbana Dress
The Duchess of Cambridge recently stepped out of Kensington Palace to attend Wimbledon's Ladies' Singles Finals between Simona Halep and Serena Williams.
As usual, Kate Middleton looked her absolute best on her way to the competition, donning a gorgeous emerald green dress by Dolce & Gabbana.
The 37-year-old was all smiles during the lovely Saturday afternoon and even took the time to happily wave at royal fans and photographers at the event.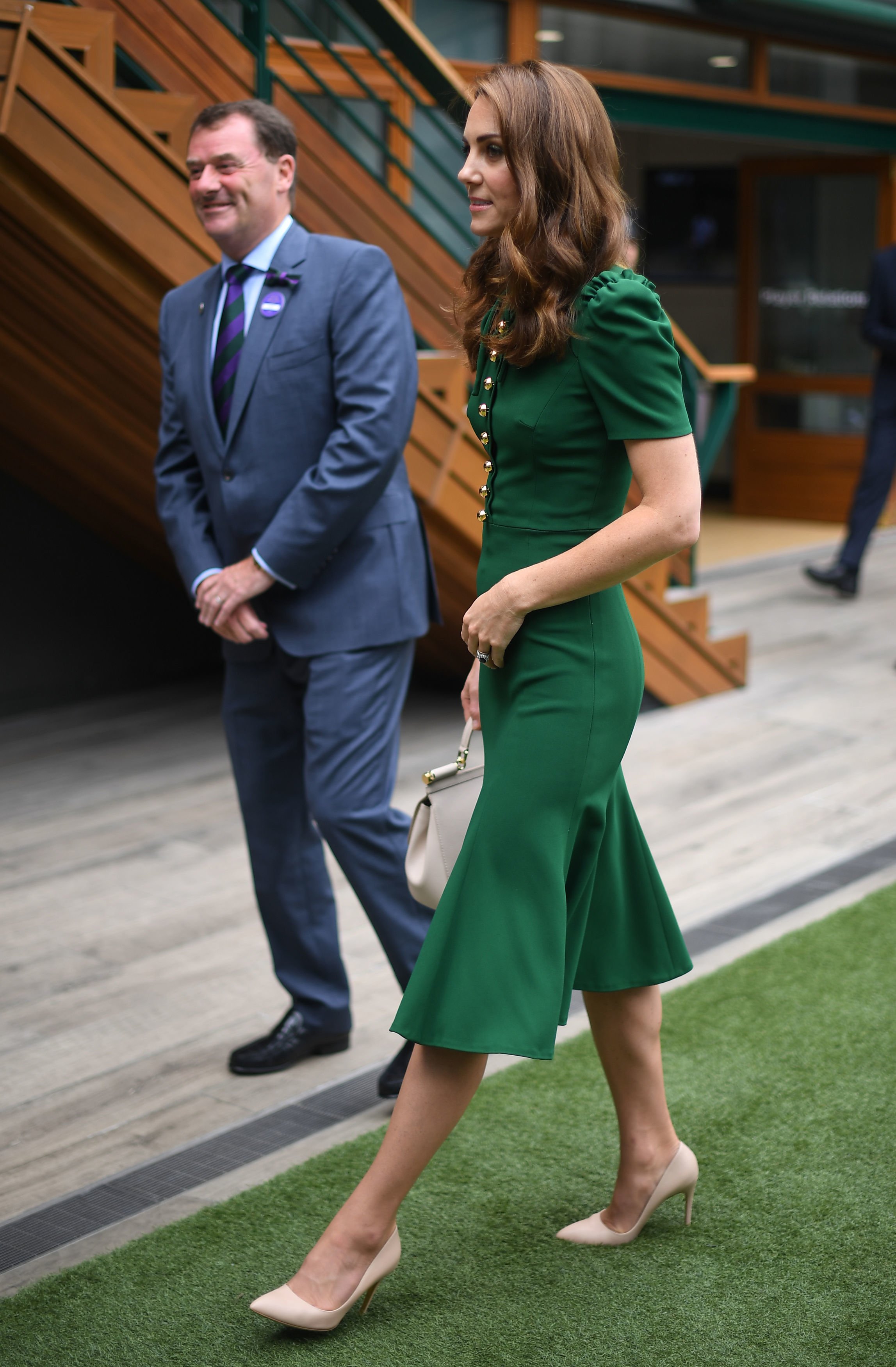 The dress chosen by the Duchess is the exact same one she wore during a trip to Canada back in 2016, but no matter how much time passes, it never goes out of style.
Kate's hair looked as beautiful as ever, with her brown waves cascading down her shoulders, and her makeup was nothing short of flawless.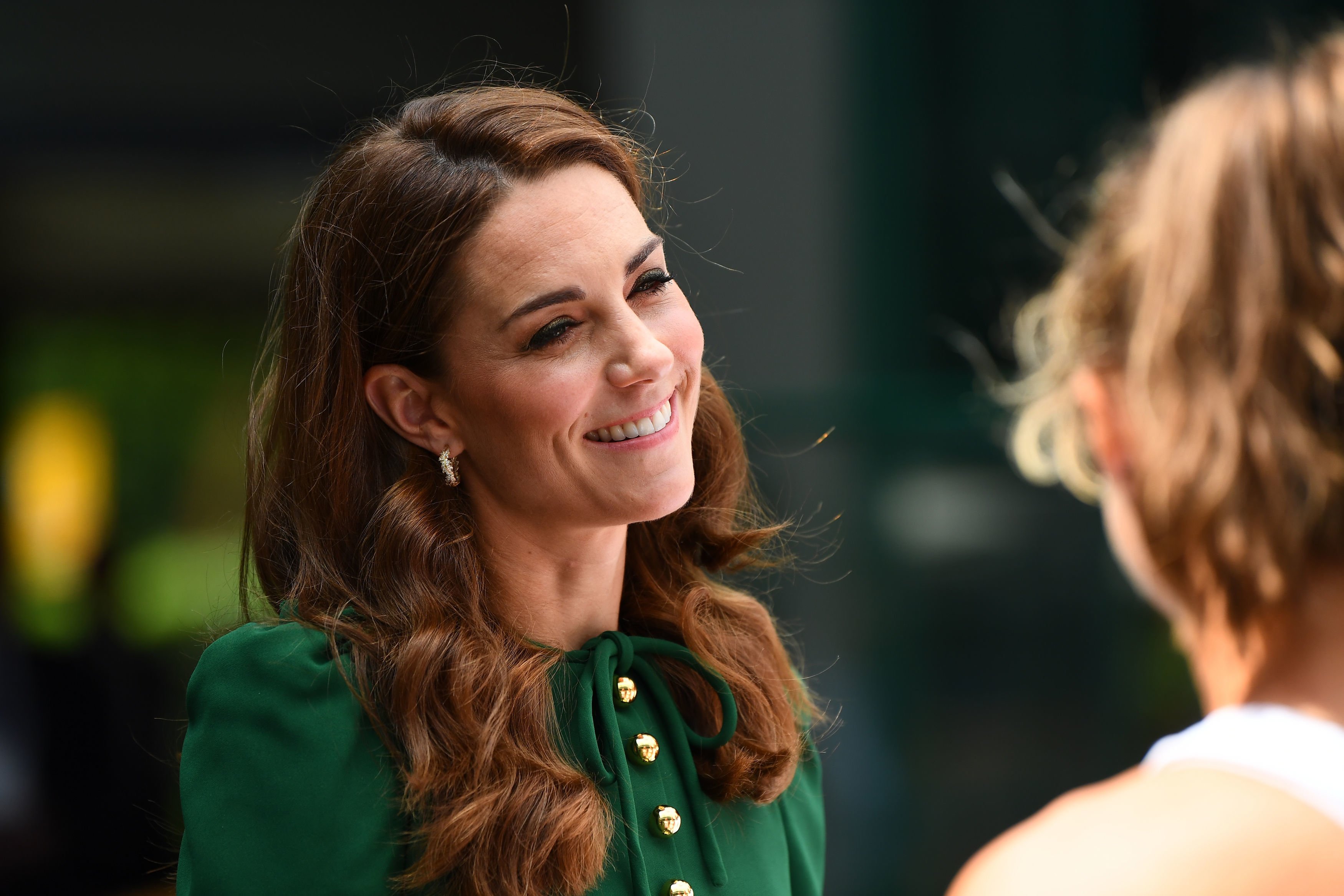 MINGLING WITH THE ATHLETES
Surprisingly, she arrived at the tournament quite ahead of the match in order to meet and greet some of the players, wishing them good luck on the court.
37-year-old happily waved at royal fans and photographers at the event
JOINED BY HER SISTER AND SISTER-IN-LAW
The mother-of-three then occupied her seat in the royal box alongside her sister, Pippa Middleton, and Meghan Markle, who arrived sometime later.
Together, they enjoyed watching Halep and Williams giving it all on the court and the crowd was treated to quite a few exciting reactions from both Duchesses.
With Royal approval 👏#Wimbledon | @Simona_Halep pic.twitter.com/65TDUbkL4b

— Wimbledon (@Wimbledon) July 13, 2019
In the end, Halep managed to beat Williams 6-2 and 6-2, a fabulous performance that received royal approval from Kate and Meghan, who stood up to applaud the Romanian champion.
This was the second time the royals watched the Ladies' Singles Finals together. Last year, Kate and Meghan were also present when Serena Williams lost to German Angelique Kerber.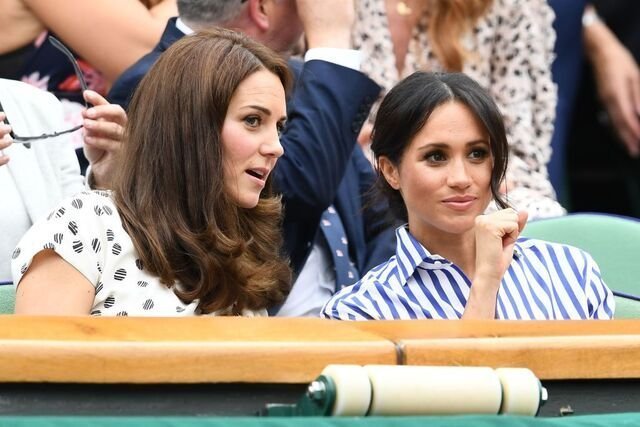 MEGHAN'S RECENT WIMBLEDON CONTROVERSY
On Friday, the American tennis player dodged a question on whether the Duchess of Sussex, who is a personal friend of hers, would be attending the finals following Thursday's incident.
MEGHAN MARKLE BACKLASH OVER PRIVACY REQUEST: Duchess Meghan is facing criticism for the tight security that appeared to surround her as she watched her friend Serena Williams play at Wimbledon, including stopping photography. The co-hosts weigh in. https://t.co/l95dybwe86 pic.twitter.com/NWqW4gGi6P

— The View (@TheView) July 11, 2019
That day, Meghan caused a lot of stir at Wimbledon after a member of her security team tried to forbid spectators from photographing her, including a man who was simply taking a selfie, sparking a lot of backlash.