Meghan Markle's Guard Mistakenly Asks Wimbledon Fan Taking Selfies to Stop Snapping Pics of the Duchess
A member of Meghan Markle's security detail stopped a man from taking her picture at Wimbledon last Thursday, but it turned out he was only taking a selfie. The guard also tried to refrain other spectators from taking photos of Meghan, sparking a backlash.
Two days to her son's christening, Archie's mom stepped out with a few friends to watch another close friend Serena Williams take on Slovenia's Kaja Juvan and managed to cause quite the stir.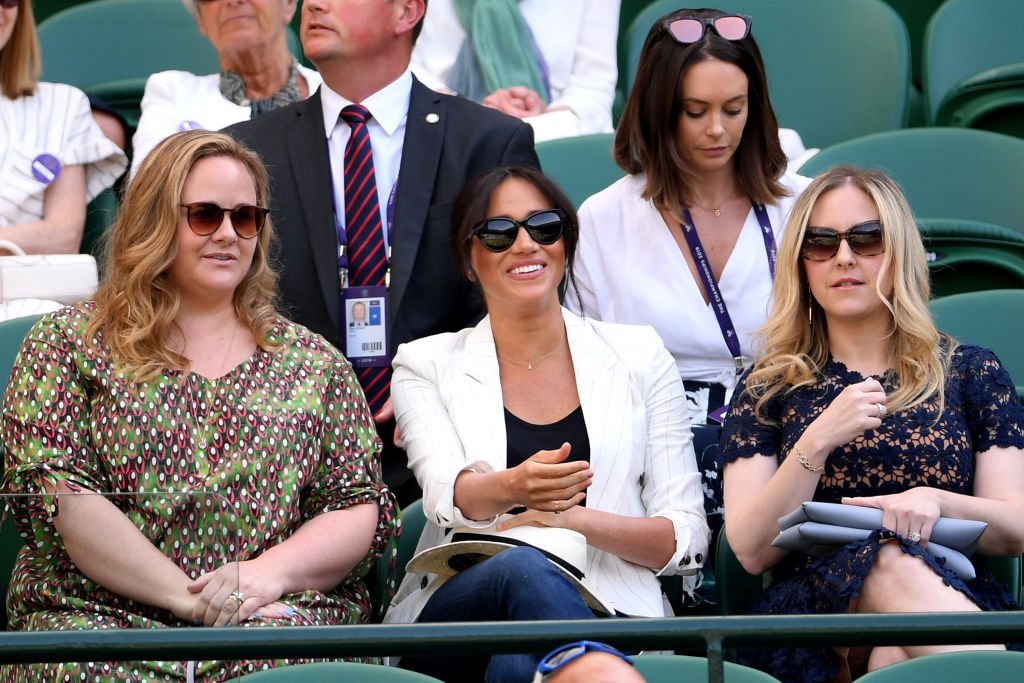 MISTAKEN SNAP
In pictures published by The Sun, Meghan can be seen enjoying the game while flanked by two friends in a mostly empty section at the All England Club.
The outlet reported that, at one point, a man from Meghan's security team approached a spectator who appeared to be taking a photo of the Duchess of Sussex from two rows away. It turned out, however, that the man was only taking a selfie with the match in the background.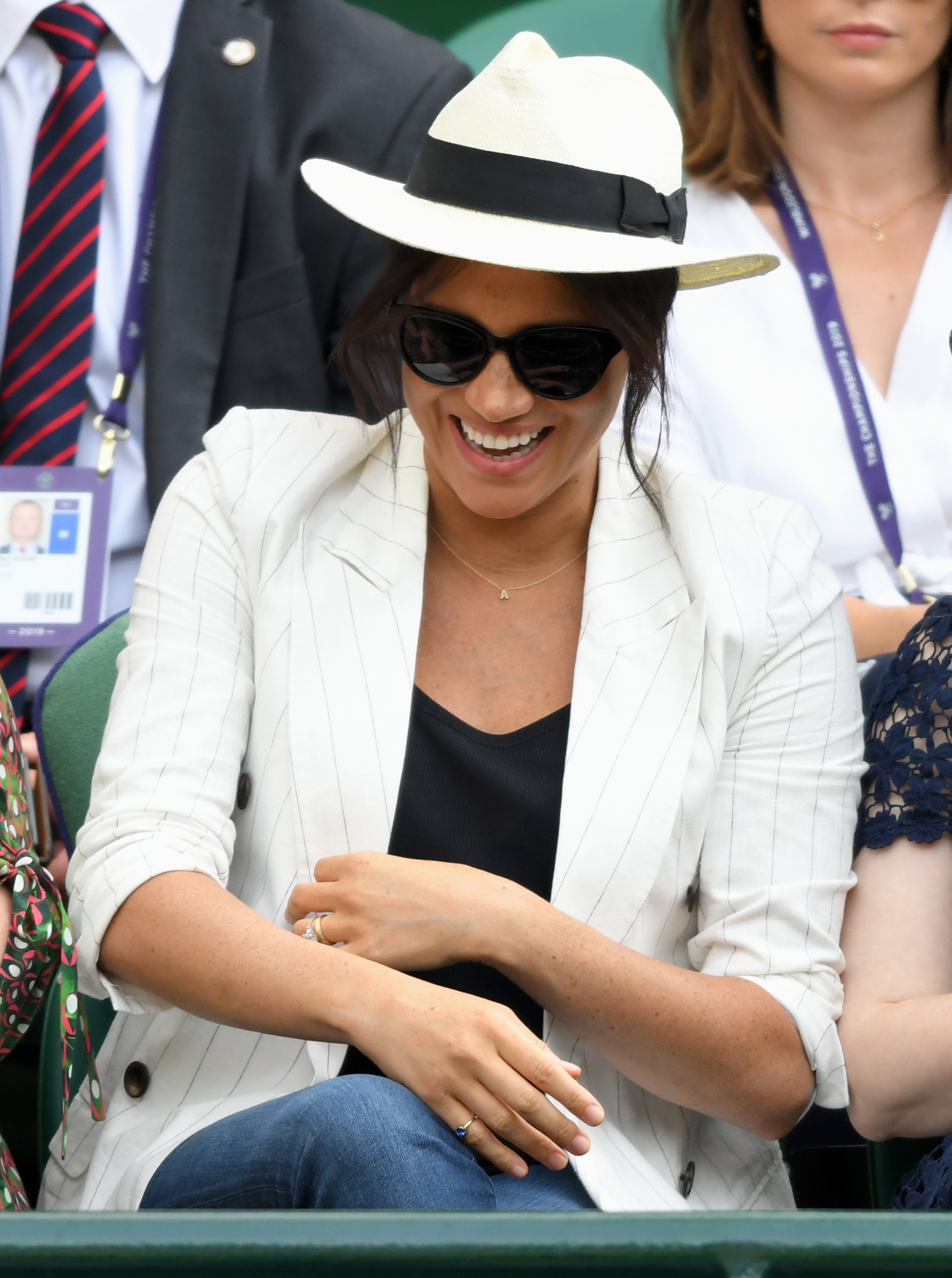 REACTIONS TO THE INCIDENT
Former BBC sports presenter and PR consultant Sally Jones was also at the game and got a warning tap on the shoulder from Meghan's security. According to Jones, she had only been taking a picture of Serena at the time and didn't even know the Duchess was nearby.
"I think this royal protection officer was quite embarrassed," Jones said. "He appeared a bit mystified as to why he was being asked to make such a request."
She continued:
"Apart from anything else, there were hundreds of people clicking away. I said to him 'Have you thought about having a word with any of the television cameras?' He looked a little uncomfortable."
Meghan Markle branded 'childish' after fans banned from taking photos of her at Wimbledon https://t.co/IsdQI0Vp3V pic.twitter.com/GREDuiPTvC

— Mirror Royal (@MirrorRoyal) July 9, 2019
Narrating the experience to Mail Online, Jones said the Royal protection officer asked her to put down her camera phone because the Duchess was at Wimbledon "in a private capacity."
"Harry and Meghan see themselves more as A-list celebrities rather than royals carrying out their duties. It's control-freakery," Jones added. "There were around 200 photographers snapping away at her but security were sent to warn an old biddy like me. It makes them look silly. It's childish and takes us for fools."
MEGHAN MARKLE BACKLASH OVER PRIVACY REQUEST: Duchess Meghan is facing criticism for the tight security that appeared to surround her as she watched her friend Serena Williams play at Wimbledon, including stopping photography. The co-hosts weigh in. https://t.co/l95dybwe86 pic.twitter.com/NWqW4gGi6P

— The View (@TheView) July 11, 2019
PIERS MORGAN'S TWO-CENTS
Good Morning Britain host Piers Morgan further ripped into the royal couple, saying:
"A private capacity, at Wimbledon? This is so ridiculous. It's rankly hypocritical and they're not private people, they're the Duke and Duchess of Sussex. If you want to be private, go back to America and live privately."
Piers Morgan in #GMB rant after Meghan Markle 'banned people taking pictures of her at Wimbledon' https://t.co/1T9VJeFCP3

— The Sun (@TheSun) July 9, 2019
PREVIOUS CONTROVERSY
Kensington Palace is yet to comment on the incident, but a royal source told The Telegraph that members of the royal family sometimes ask members of the public not to take photographs of them so that they can "engage with people and events.
This latest incident comes amid backlash Harry and Meghan are facing for keeping their son's July 6 christening private and hiding the names of his godparents.
The Duke and Duchess of Sussex are christening their son Archie this weekend in a private ceremony in Windsor.

But it's drawing some criticism after Meghan and Harry used public money to help renovate their house.@RoyalDickie discussed the issue with us.@RoyalFamily pic.twitter.com/lqg3qKevrK

— Channel 5 News (@5_News) July 5, 2019
According to Town & Country, the couple deviated from the norm by not allowing members of the press capture photos of the christening or the Royals going in and out of the church.
"The move is in contrast to the decision by the Duke and Duchess of Cambridge to let cameras capture their children at their christenings," a Sunday Times reporter wrote. "Together with the arrivals of family members and godparents, before holding private services."