Beth Chapman Eulogized by Husband Duane 'Dog' Chapman at Second Memorial
Beth Chapman passed away two weeks ago, on June 26, but her family keeps mourning her, and this time they paid tribute to her during the second memorial in Colorado.
The service took place this Saturday in Aurora, in a small church that was able to accommodate almost all of Beth's loved ones, who showed up to say goodbye.
The memorial was live-streamed so fans all over the world could witness and be a part of the ceremony, with the link being shared across several social media platforms.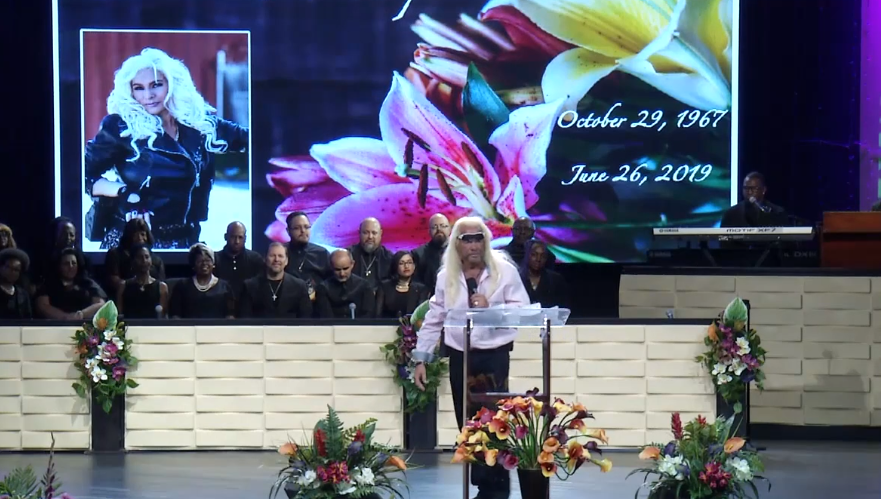 REMEMBERING BETH
Beth's beloved husband, Duane 'Dog' Chapman, was one of the several people who took the stage to share a few kind and lovely words in Beth's memory.
During the service, the bounty hunter grabbed the microphone and told those in attendance that Beth was the family's lion tamer and she was simply "gorgeous."
According to the 66-year-old, people would often compliment Beth on her looks, telling her how beautiful she was, but that she would never believe them.
Dog promised his wife no woman would ever claim her place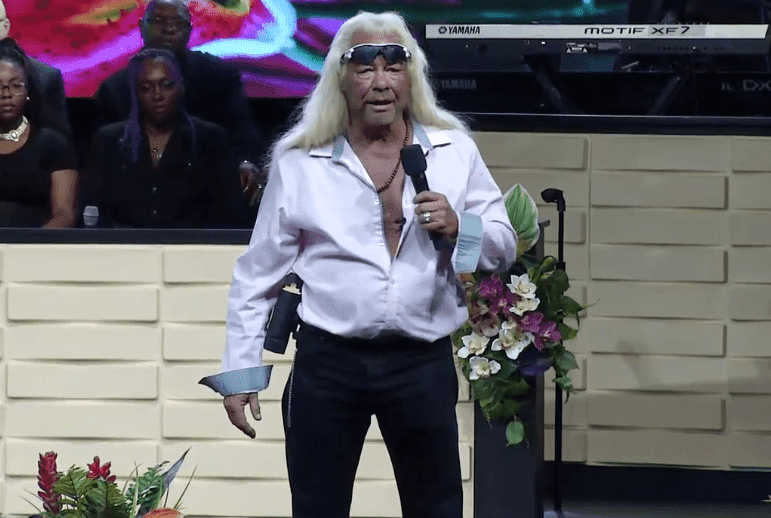 PROOF OF HOW MUCH DOG LOVED BETH
In front of a crowd of family, friends, fans and castmates, Dog claimed that he would be willing to serve them in jail all over again just to be able to kiss her:
"In the '70s, I did 18 months in the Texas penitentiary and I told God yesterday I'd do five years, ten years day to day just to kiss her again. I never felt like this."
The grieving husband was understandably emotional and shared that he can still smell Beth when he goes through their closet every single morning and that he plans on leaving it untouched. Dog also said that he still hasn't let her go.
BETH WILL NEVER BE REPLACED
Earlier this week, Dog said that Beth had been trying to prepare him to live his life without her for the past two to three years because she knew her time would come.
The 66-year-old also promised his wife no woman would ever claim her place and that there was no one out there like her, hinting that he is not open to having another relationship.