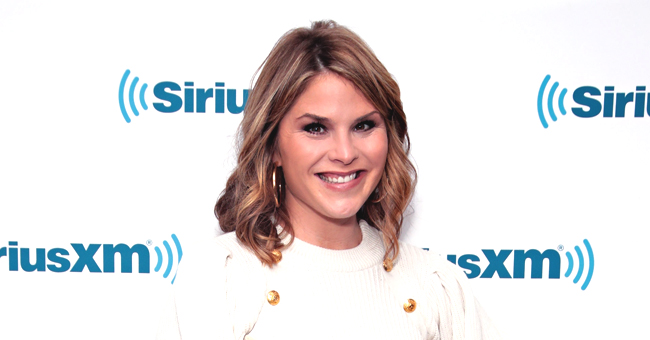 Getty Images
Jenna Bush Hager's Mini-Me Daughter Mila Steals the Spotlight during Her Appearance on 'Today'
Mila Hager gave her mother, Jenna Bush Hager, a pleasant surprise when she made an impromptu appearance on the "Today Show."
Little Mila was the star of the show on Thursday!
Jenna received a special visit from her adorable look-alike daughter in the set of "Today Show" on Thursday. What a pleasant surprise!
When the pregnant mother-of-two got a special request from her 6-year-old daughter to take her along to work at 5:30 am, she could not help but abide.
Little did she know that Mila would make a surprise appearance on the set.
The doting mother revealed that her sweet daughter would accompany her to the show on Instagram with a picture of herself and Mila on Thursday morning.
"Mila: (530am) snuggled into bed, 'Mama can I come to work with you today?' Me: Why not baby girl," Jenna wrote.
THE SNEAKY SURPRISE
While Jenna and co-host Willie Geist were discussing the Forbes' list of highest paid entertainer, Mila popped up in the background.
Upon seeing the uninvited guest, Willie said: "There's a friend over your shoulder."
"My daughter came to work with me today," Jenna said as the little one approached her.
The granddaughter of George W. Bush was delighted to munch on a peanut butter pretzel that Willie gave her. Meanwhile, the positively surprised mother said:
"I brought my child to work. It always goes rogue, doesn't it? She was over, relaxing, and then all of a sudden, like a little ghost sneaking up behind me, right? Just like you did at 5:30 a.m."
This is not the first time the 6-year-old stopped by to give her mother a surprise during the show.
Please fill in your e-mail so we can share with you our top stories!