Basil Zempilas, 'Sunrise' Host, Assumes Duchess Kate Is Pregnant after Her Wimbledon Appearance
On Saturday, Duchess Kate was on hand at Wimbledon to watch the women's finals. One television host noted how radiant she looked and speculated that she could be pregnant again.
Duchess Kate, 37, was accompanied by Duchess Meghan, 37, and her younger sister Pippa Middleton this weekend to watch Meghan's best friend Serena Williams compete against Simona Halep. Her "glowing" skin had one television presenter wondering if she was pregnant. 
On Sunday's Weekend Sunrise the host Basil "Baz" Zempilas couldn't help but speculate if Kate was pregnant with her fourth child with husband Prince William. At the time, Zempilas was hosting a segment on the Royals speaking about their "diet secrets."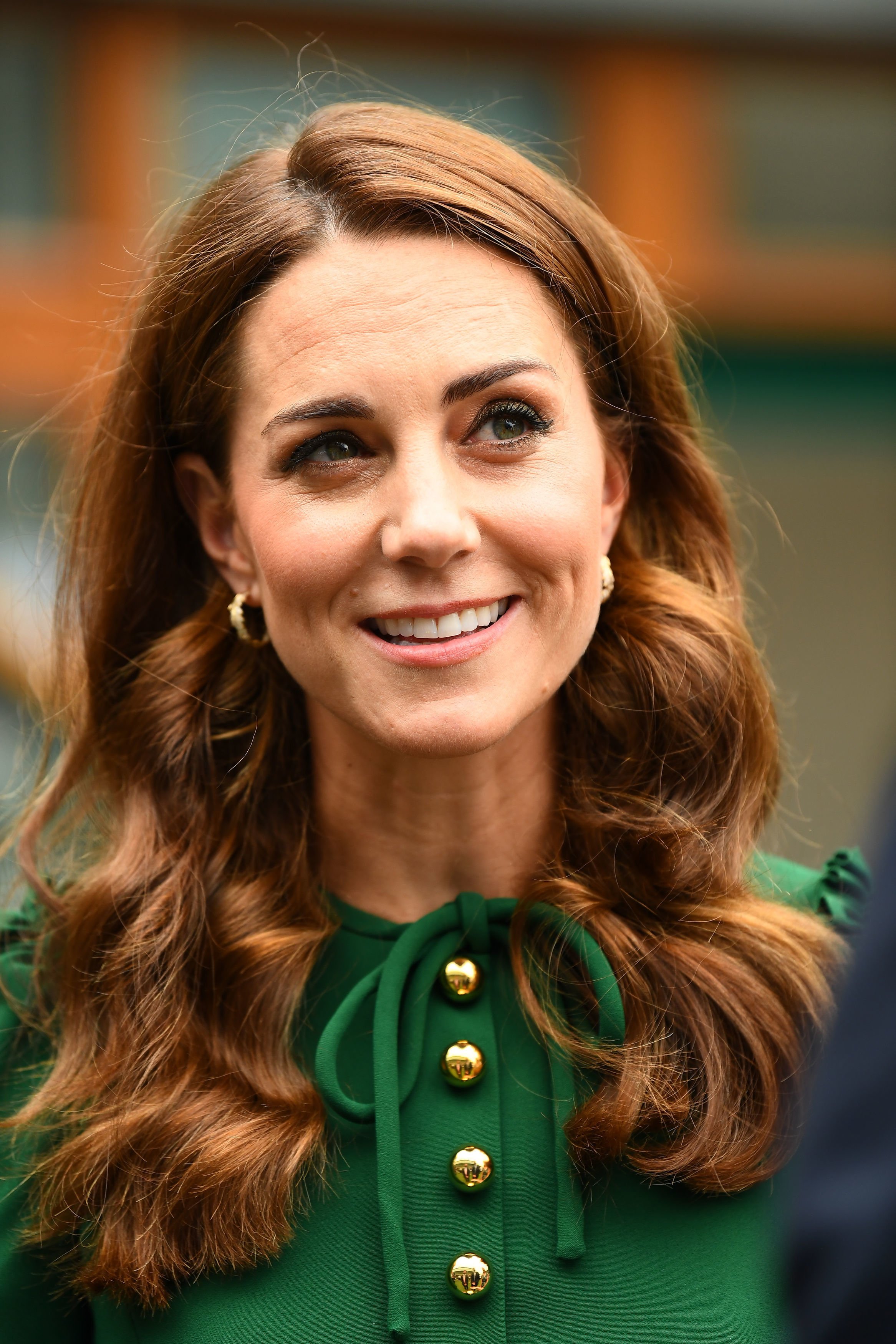 Seeing images of the Royal, the host noted that the Duchess appeared to be "glowing" while visiting Wimbledon. He addressed his question to Sunrise's nutritionist Susie Burrell.
"William would be [a] little worried."
Zempilas asked: "She was glowing, I thought. She's got another one on the way hasn't she?" In response, Burrell swayed away from the speculation and said: "She's always glowing."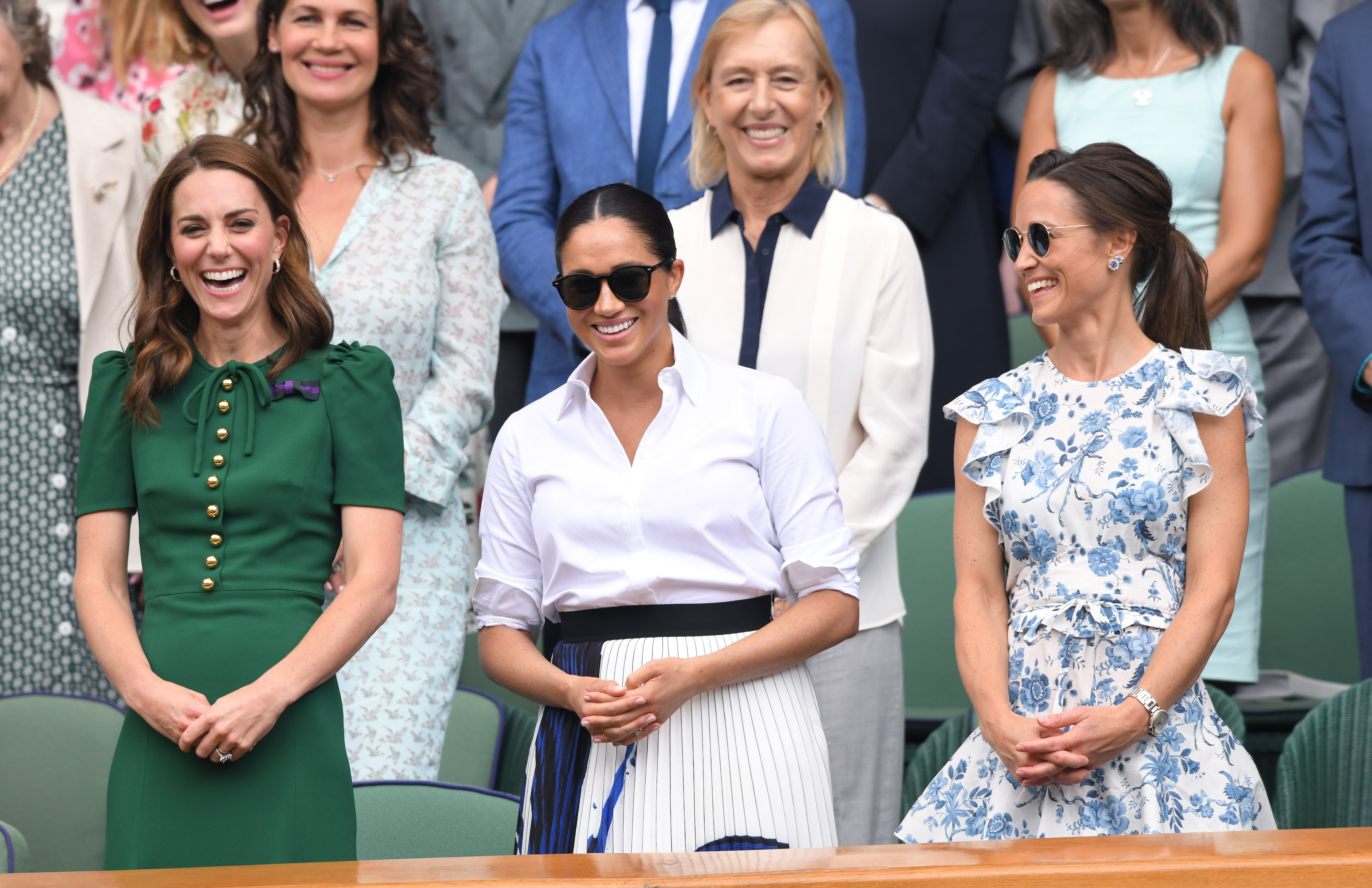 The television host added how she'd "looked magnificent" while attending the match. The nutritionist laughed at his comment and confessed that if she looked like Kate she "would be pretty happy as well!"
For the outing, the Duchess wore an emerald green Dolce & Gabbana dress. She and William are already parents to Prince George, 5, Princess Charlotte, 4, and Prince Louis, 1.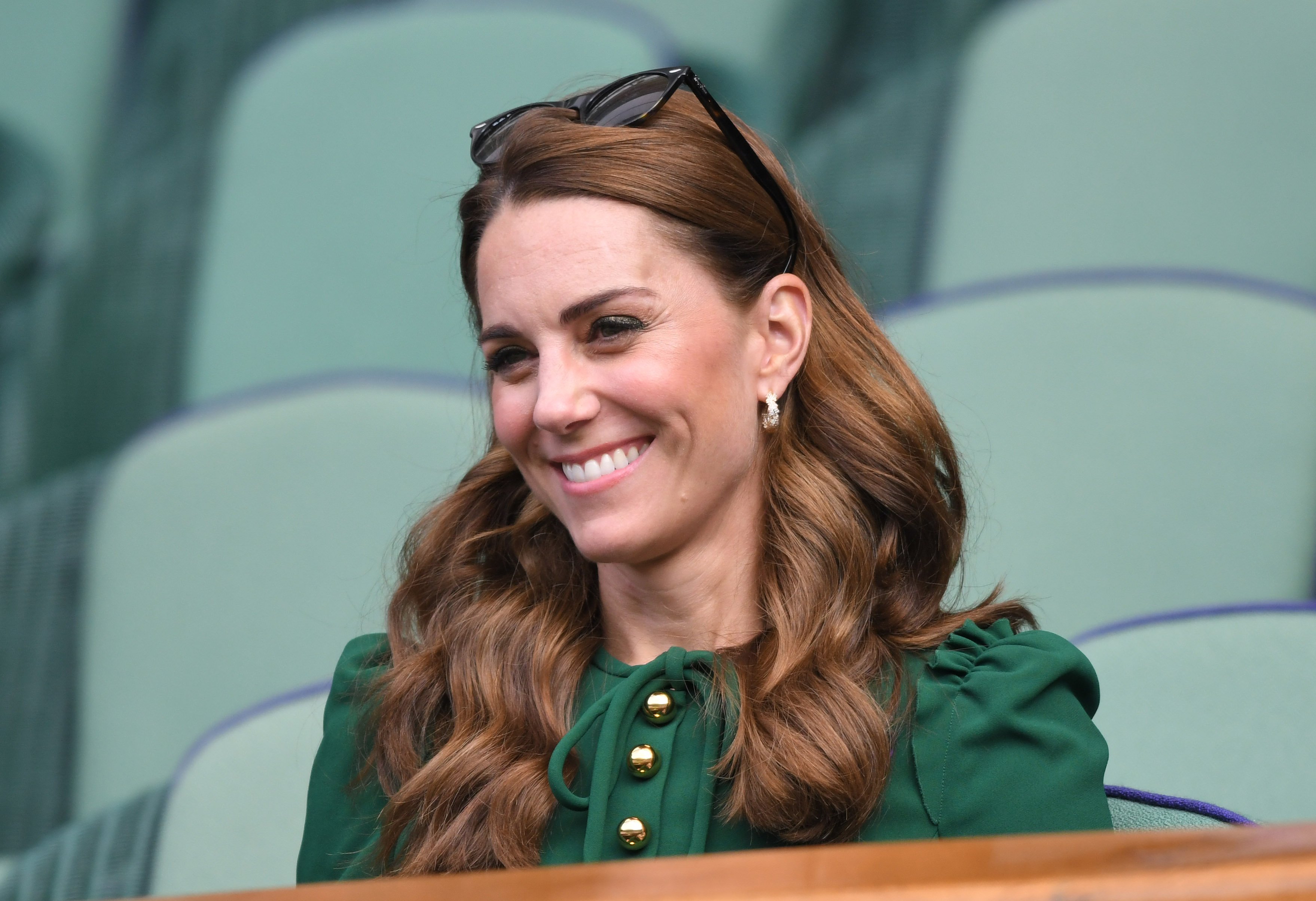 In the past months, the Royal has been surrounded with rumors that she could be pregnant again. While in Northern Ireland this year, she allegedly indirectly squashed the rumors while speaking to a father Alan Barr who met her with his son James.
The pair's interaction was later tweeted by Royal reporter Robert Jobson. He wrote: "[Kate] joked that she felt 'broody' when she met 5-month old James Barr."
When Alan asked if she was expecting her fourth baby, Kate replied: ''I think William would be [a[ little worried."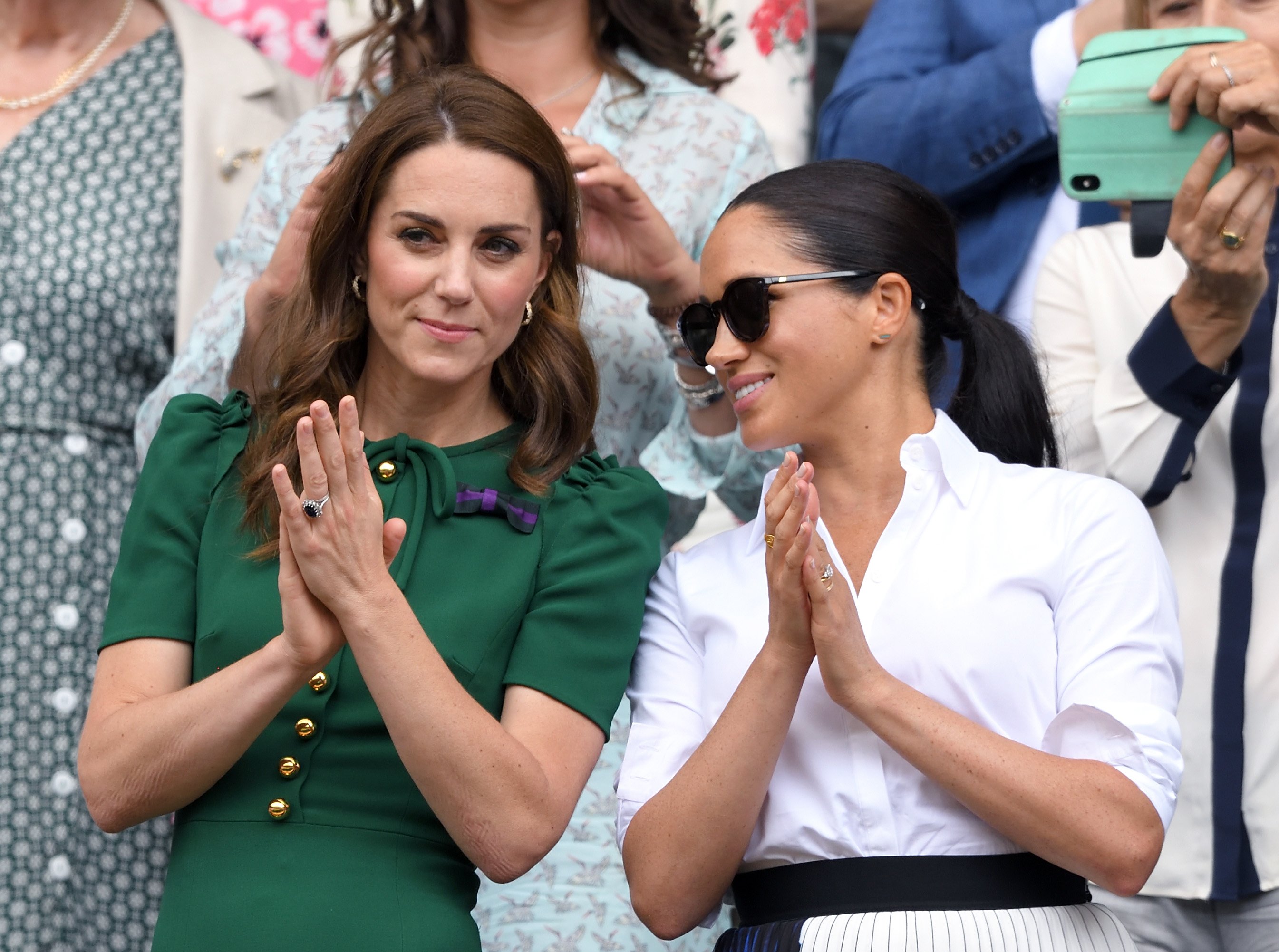 Kate arrived before her sister and sister-in-law before the match started to perform her Royal duties as a patron of the All England Lawn Tennis and Croquet Club. She met up with junior players from Russia, Latvia, and France.
The outing was her second joint-one with Meghan excluding their husbands.