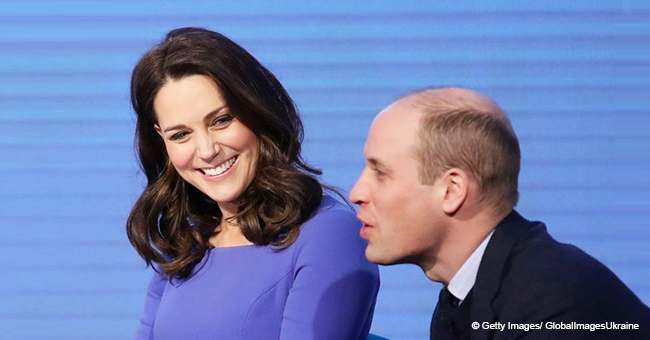 Here's How Kate Middleton Responded to a Question about 'Baby Number 4'
Eagle-eyed royal fans have hopes for a Cambridge family of six and with rumors abound that Kate might be expecting, she gave a quick answer to that question during a recent royal outing.
Prince William and Kate already have three children, 5-year-old Prince George is the oldest, followed by three-year-old Princess Charlotte, and the latest addition to the family, 11-month-old Prince Louis. However, fans are hopeful for baby number 4 and with Kate seeming "broody" they just had to ask when they got the chance.
During the St. Patrick's Day parade Kate celebrated alongside Prince William drinking a glass of Guinness, however, fans wanted to be sure.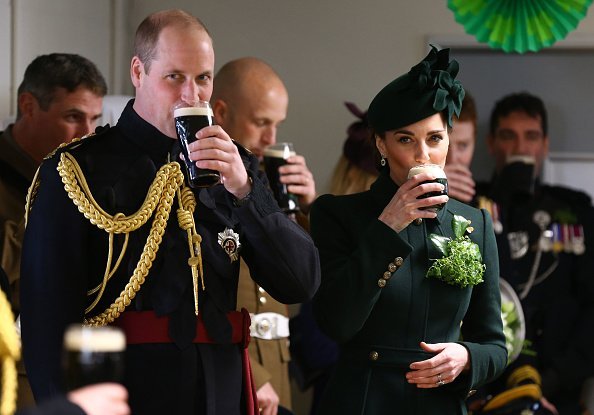 The Duke and Duchess of Cambridge attend the St Patrick's Day parade at Cavalry Barracks in Hounslow on March 17, 2019, in Hounslow, England. | Source: Getty Images.
While talking to fans in Ballymena during their recent trip to Northern Ireland, one fan named Alan Barr introduced his five-month-old son, James to Kate. She cooed over the little one and told the proud father she felt "broody."
Soon another fan in the crowd shouted, "Number four?" Quick to respond Kate replied, "I think William would be a little worried."
Bookmakers slashed the odds at the Cambridge's having baby number four and think it may happen soon.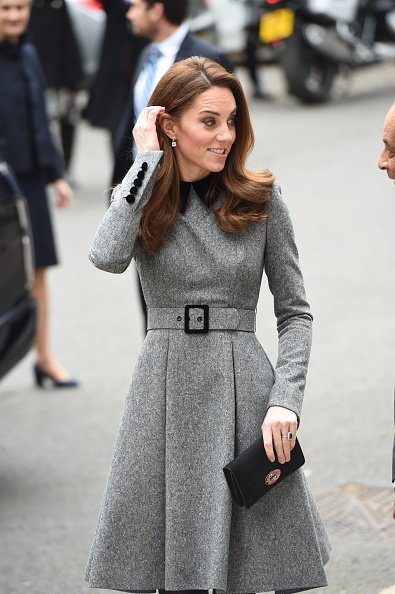 Duchess of Cambridge visits The Foundling Museum on March 19, 2019, in London, England. | Source: Getty Images.
However, Kate suffered from hyperemesis gravidarum, which caused extreme sickness right through her pregnancy with all three her children, and perhaps the pitter patter of three sets of tiny feet along with royal duties are enough for now.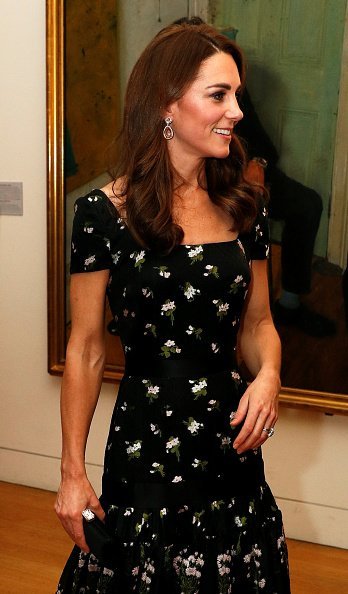 Duchess of Cambridge attends the 2019 Portrait Gala at the National Portrait Gallery on March 12, 2019, in London, England. | Source: Getty Images.
Despite Prince William's apparent apprehensiveness to add another member to the family, the resistance rings a bell. After the couple had Prince George, it was almost the same situation as now.
Rumors spread that Kate was pregnant with twins, even though her stomach was as flat as a cutting board. This time it was Prince William who addressed the rumors while he attended St. Patrick's Day celebrations in Aldershot, England.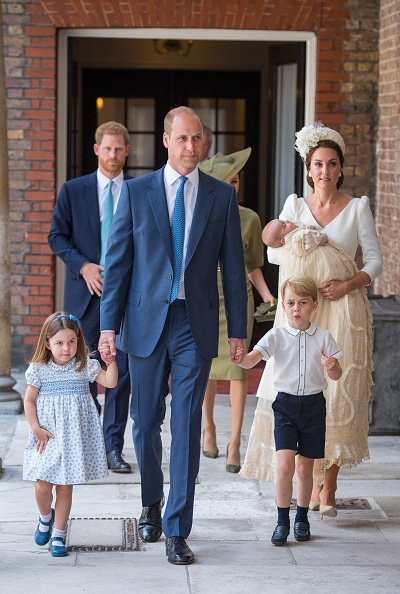 Princess Charlotte, Prince George, Prince William, Kate Middleton, and Prince Louis arrive at the Chapel Royal, St James's Palace, London for the christening of their brother, Prince Louis on July 09, 2018, in London, England.| Source: Getty Images.
"One [child] is enough at the moment. Maybe one day, just not now!" Prince William said. But "one day" came sooner than expected when the Cambridge's added Princess Charlotte to the family only 2 years later on May 2, 2015. While Prince Louis joined the fold on April 23, 2018.
According to royal etiquette expert Myka Meier, Prince William gave Kate jewelry after the birth of all their children.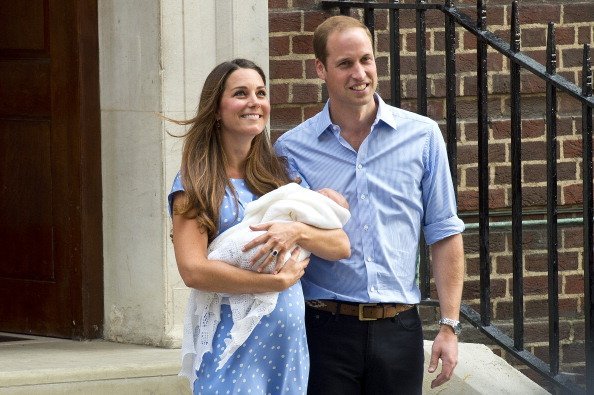 Kate and Prince William depart The Lindo Wing with their newborn son, Prince George at St Mary's Hospital on July 23, 2013, in London, England.| Source: Getty Images.
After Prince George's birth, Kate received a circular inscribed pendant with their son's name. When Princess Charlotte was born, the Duchess of Cambridge got a stunning pair of $4,600 green amethyst and diamond Kiki McDonough earrings. With the birth of Prince Louis, Prince William gifted Kate a stunning citrine ring.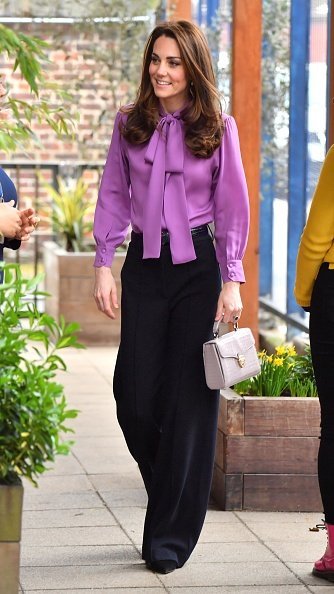 Duchess of Cambridge visits the Henry Fawcett Children's Centre on March 12, 2019, in London, England.| Source: Getty Images.
But as we all know, Kate is skilled in hiding her pregnancies before the official announcement, so when baby number four comes along, we may not know until they share the news.
Please fill in your e-mail so we can share with you our top stories!