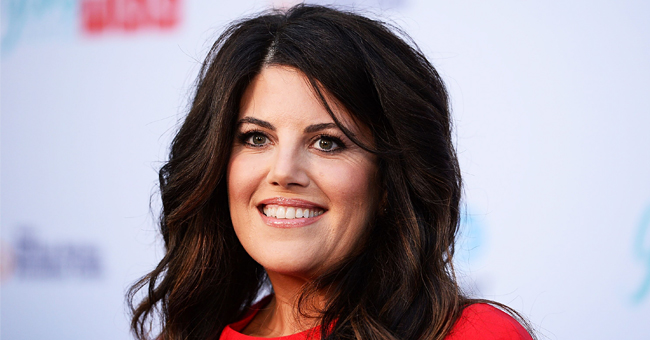 Getty images
Monica Lewinsky Jokes an Internship at the White House Was the 'Worst Career Advice' Ever
Monica Lewinsky may have just given the best response to a question about career advice. What she said was no surprise to readers, but it was still hilarious.
Lewinsky gave her response to a question posed by organizational psychologist Adam Grant on Twitter over the weekend. "What's the worst career advice you've ever received?" he asked.
The former White House intern, who became infamous for having an affair with former President Bill Clinton, held little back as she answered. The tweet and the reactions to it are found below.
Lewinsky wrote:
"an internship at the white house will be amazing on your resume. [blushing emoji face]"
Several people decided that Lewinsky's answer was hands down the best reply on Twitter in general. Others commended her for being able to make light of the situation that took place some 20 odd years ago.
It was in 1995 that Lewinsky took up a role as an aide in the White House Office of Legislative Affairs. Merely one month later during a government shutdown, she engaged in sexual acts with the president.
When things became public knowledge, Lewinsky became the object of bullying for what had happened. Bill Clinton said he never spoke to her afterward, though he did apologize publicly.
His wife, Hillary Clinton, has never hidden her disdain for Lewinsky. However, the former aide took to blaming the president in recent times with the advent of the #MeToo era.
With more women realizing they were taken advantage of, Lewinsky placed herself into that box and said that Bill had abused his power. Hillary disagreed, pointing to Lewinsky's age as and reportedly saying she "was an adult."
Regardless, Lewinsky is now an anti-bullying activist and doesn't shy aware from sharing her opinions on various controversial topics, including her own experience. She reposted an article about her affair back in May with the caption, "blaming the intern is so 1990's."
She also jokes around regularly about her past. A few days later she reposted another tweet and wrote, "i'm the chick from over 125 rap songs," she said in reference to the repeated use of her name in songs.
In addition to being an activist, Lewinsky earned her degree in social psychology and writes for Vanity Fair. Though she's moved on somewhat, she did once admit that she would want to apologize to Hillary.
In a documentary released on A&E in November 2018, Lewinsky reportedly said that "If I were to see Hillary Clinton in person today, I know that I would summon up whatever force I needed to again acknowledge to her — sincerely — how very sorry I am."
It looks like Lewinsky is much more sorry about the pain she caused to Bill's wife rather than worrying about what the public says about her. We hope she continues to keep her spirit joyful and push to end bullying.
Please fill in your e-mail so we can share with you our top stories!