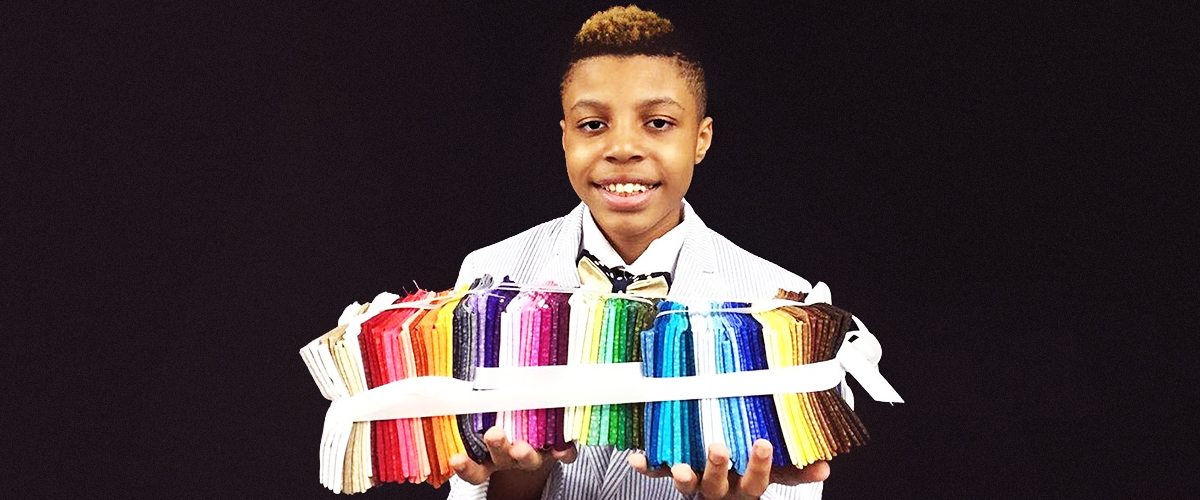 facebook.com/beauxandpaws
Darius Brown, 12, Makes Bow Ties for Shelter Pets to Help Them Get Adopted
Darius Brown, a 12-year-old from Newark, New Jersey, has been helping cats and dogs find forever homes by making them stand out with beautiful bow ties.
Darius, who was diagnosed with speech and comprehension delay, as well as fine motor skills, at the age of two decided to give the animals a second chance out of love.
According to him, he loves "everything about dogs and cats," which is why he helps them find loving families by having them wear his own creations.
HOW HIS TALENT WAS DISCOVERED
Ever since he was a little boy, his family has been encouraging him to develop his creativity, and lately he has put that same creativity to good use.
When he was around eight years old, his mother, Joy Brown, and older sister, Dazhai Brown-Shearz, decided to let him take a shot at making hair ribbons for Dazhai while she was in cosmetology school.
It was very hard for Darius to use his hands due to his fine motor skills, but he quickly became very good at working with the fabrics, cutting them and sewing them into gorgeous ribbons.
Those ribbons turned into bow ties, which became his trademark and he never leaves the house without one, with people always asking him where he got them. Darius then created Beaux and Paws to help animals at the local shelter.
HELPING THOSE WHO CAN'T HELP THEMSELVES
The idea was to make them look even more beautiful so they could be adopted, especially those who had been at the shelter for a very long time.
So far, the 12-year-old has reportedly donated hundreds of hand-made bow ties to animal shelters across the country and is currently fundraising to be able to afford to make even more.
His mother said:
"The donations help a lot because we were just digging in our pockets, buying the fabric ourselves."
BARACK OBAMA'S LETTER
Darius' efforts also reached former President Barack Obama, who sent him a letter praising him for his efforts and for "lifting up the lives of those around you."
Obama told the youngster that, as long as he stays engaged in the world around him, and continue to find ways to help those in need without giving up, his future will be bright.
Please fill in your e-mail so we can share with you our top stories!