Diane Keaton Revealed She Has 'Never' Been Asked on Dates
Iconic actress Diane Keaton revealed that she hasn't been on a date for more than three decades.
Asked if she has been asked on a date, she replied: "Never. All right? Let's just get that straight. That one's important. I haven't been on a date in, I would say, 35 years. No dates."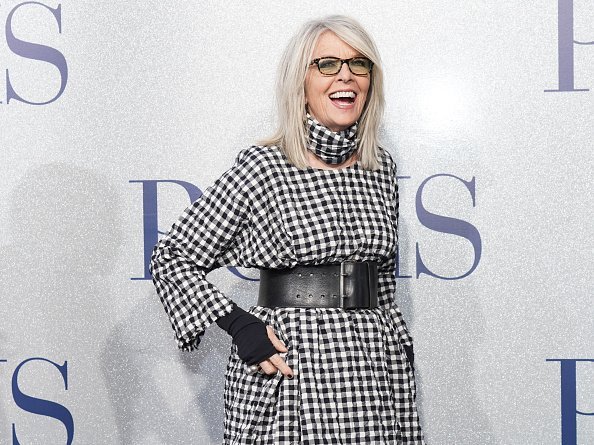 Keaton has dated big names in Hollywood, most notably Woody Allen, Warren Beatty, and Al Pacino.
The "Father of the Bride" actress has two adopted children, now 23 and 18 years old.
CAREER WOMAN
"I have a lot of male friends. I have a lot of friends, but no dates. No 'mwah-mwah'," she added in her recent interview.
Given the different roles she play in real life, Keaton may have not found much time to go back to the dating game.
Last year, Diane Keaton caused quite a stir after kissing Jimmy Kimmel on his show.
Aside from being an actress, she is also a director, producer, photographer, real estate developer, author, and singer.
As an actress, she has received a number of awards, including an Academy Award, a BAFTA Award, and two Golden Globe Awards.
KISSING JIMMY KIMMEL
Last year, Diane Keaton caused quite a stir after kissing Jimmy Kimmel on his show, "Jimmy Kimmel Live." 
During the episode of the talk show released on May 16, 2018, the pair were talking about the actress' new movie titled "Book Club." She starred in the movie alongside Jane Fonda, Candice Bergen, Mary Steenburgen, and Andy Garcia.
On the talk show, she asked Kimmel if he wanted to know what happens with her and Garcia in the film. The talk show host agreed.
She asked him to stand up and began explaining to him and the audience that, at the end of the film, her character was supposed to kiss goodbye Garcia's character.
She then slowly approached Kimmel and grabbed his face. The audience erupted in cheers as she kissed the talk show host.